Among the basic gaming chair types, console gaming chairs have speakers on them. I've seen a few PC gaming chairs with speakers, but that's not a common feature of high backrest chairs.
Our top 8 best gaming chairs with speakers list heavily features X Rocker chairs. X Rocker specializes in console gaming chairs, so that should be no surprise.
But before we dig deeper into the features of specific chairs in our list, here's a look at the factors that I took into account for this list. I'd always consider these points to determine which gaming chair is a good fit and worth my money.
Our Picks for Best 8 Gaming Chairs With Speakers
Here's the list of the most incredible gaming chairs with speakers in no particular order:
X Rocker Pro Series Pedestal 2.1 
GTRACING Gaming Chair with Bluetooth Speakers 
X Rocker Trident Pedestal 4.1 Wireless
X Rocker Mammoth 2.1 BT Pedestal
X Rocker Surge Wireless Bluetooth 2.1 Sound Video Gaming Floor Chair
X Rocker Limewire Floor Rocker 2.1
VON Racer Rocking Video Gaming Chair
X Rocker Pro H3 Series
1. GTRACING Gaming Chair with Bluetooth Speakers 
The GTRACING gaming chair is a good quality PC gaming chair at a price that is hard to beat. For a few extra bucks you can get this same chair with a footrest. This chair also comes in a few different color schemes.
The chair is made with a sturdy metal frame and a high-quality five-star base. This GTRACING gaming chair can hold up to 300lbs. It is padded with thick high-density foam. The upholstery is made with PU leather. At this price point, the build of the chair is very impressive.
The chair also has a lot of features and is highly adjustable. It comes with SD adjustable armrests, an adjustable backrest that can recline up to 170 degrees, adjustable lumbar and neck pillows that can be removed.
The chair also has a rock function which makes using the chair for long hours much more comfortable. If your body is in motion now and then, instead of being stiff, you are much less likely to get sore muscles. The chair has a standard ergonomic design for a pc gaming chair. It is very comfortable and supports your back, arms, and neck.
The Bluetooth speakers on the chair are mounted at the back of the sides of the headrest. It is not as good as the console gaming chairs in this list. But they're still loud and of good quality. This chair is wireless. There's a patch at the back of the chair where the speaker battery goes when you are using the chair. So, there's no need to connect the chair to a power outlet. The speakers can be connected to your PC/TV, PS4. XBOX if you buy the GTRACING Bluetooth adapter, which is sold separately.
Overall a great idea, excellently executed. For under $200, this chair beats most. Totally worth every last buck.
FAQ
1. How thick is the cushioning of the Back, seat, and sides?
Ans: The thickness of the back padding is about 3 inches. The sides are almost 2 inches and the seat is 4-5 inches thick.
2. Can You use headphones with this chair?
Ans: Yes.
3. What kind of battery is used for this chair's speakers?
Ans: A battery pack that can be recharged with a USB cable.
2. X Rocker Mammoth 2.1 BT Pedestal
This chair is for bigger users. People with a height of about 6'1″ will find this chair comfortable. It can hold up to 275 lbs. The dimension of the chair is 30 x 26 x 42 inches. The seat sits on a tilt and swivel pedestal. It gives maximum support and mobility to users. The chair has an ergonomic design with neck and lumbar support. The padding on this chair is thick. The armrests are also comfortably padded. The chair can rock back and forth pretty smoothly.
The chair is all black and doesn't come in more colors. The chair is foldable so that it can be stowed away if needed. The assembly of the chair is easy and will probably take under 15 minutes as it's 90% put together previously.
The chair has two headrest-mounted speakers and a subwoofer at the back for the most immersive gaming experience possible. The subwoofer is 4 inches in diameter. The chair lacks additional vibration motors which is a bummer. But the sound quality is excellent. The speakers are built with a 2.1 Bluetooth audio system. They can connect to your PlayStation, Xbox, TV, and most other gaming consoles. The chair comes with the cables you need to connect to your devices. This is a wired chair. So, you have to plug it into a power outlet.
As I've mentioned, the chair is big and it weighs almost 50 lbs. It can be a pain to move it as the chair comes with a pedestal as the base.
Overall, a good chair. You can sit in it for hours and relax. The audio on this chair makes for a riveting gaming experience.
FAQ
1. Does the chair work with PlayStation 5 and Xbox series?
Ans: Yes, it does. If you need help with that you can check out this article.
2. Does this chair have a back recline?
Answer: No.
3. Does the chair come with all the wires needed to connect it to gaming consoles?
Answer: Yes, they provide you with all the connecting cables and necessities.
3. X Rocker Surge Wireless Gaming Chair
This chair is a floor rocker that comes preassembled. All you need to do is unfold it and it's ready to be tested. It has an ergonomic design. The chair can hold up to 275 lbs. It is suitable for adults. The height of the chair is 20.89 inches and the chair is about 32 inches wide. If your height is close to average, this chair should be comfortable.
The chair is upholstered with faux leather and mesh. A chair with mesh upholstery is much more comfortable as that means the material is breathable. The upholstery won't hold on to your body heat and give you a sweaty butt as some chairs are known to do.
The chair supports your back and neck but it doesn't have an armrest which is a miss for me. Arm support makes gaming for long stretches of time more comfortable. Without that support, your neck has to take an extra load to hold your arms up against gravity. But as this is a floor chair and you won't probably use it to work on a desk or anything that is too above-ground, this is less of an issue.
This chair is wired. They give you everything you should need to connect to gaming consoles.
This model comes with the following:
The chair
Wireless Transmitter
Power supply for chair
Audio Cable Set
An Accessory Pack
If your chair arrived with any of these parts missing, the best course of action would be to contact the seller. They should fix the situation.
The chair is pretty comfortable. You can lean back on it and rock during intense gaming sessions. It has a nicely padded seat and backrest. The chair is black with red piping at the sides.
The chair has a built-in Bluetooth 2.1 audio system. You can connect to Bluetooth devices. You can also connect it to your gaming consoles by using the cables that they provide. You can also connect it to the TV. They give you multiple ways to connect to your gaming system. You can always pick what's more convenient for you.
This chair has two headrest-mounted speakers and a four-inch subwoofer. The sound quality is excellent. X Rocker chairs have good sound quality in general. They are dominating the console gaming chair scene with their products. So it's no surprise that this chair provides an incredible auditory experience.
FAQs
1. Does the chair scratch wood floors?
Ans: The chair has red piping on the sides and a synthetic material covering its bottom. Those materials are unlikely to scratch wooden floors. So, I'd say no to that.
2. How long is the power cable that comes with the chair?
Ans: It's about 4-5 inches long.
3. Can you plug in an iPad to this chair to charge while playing?
Ans: Yes.
4. X Rocker Limewire Floor Rocker 2.1
Another floor rocker makes our list! This chair is black with green piping on the sides. The chair's aesthetics is one of the best on this list. The black and green contrast each other nicely and there are stitches on the backrest that are done with green thread. I do like the look a lot!
It comes with comfortable thick padding on the back and the seat. The chair offers good ergonomics and will support your head and neck as well even if you are round 6′. The dimension of the chair is 32 x 24.5 x 31.5.
It comes with armrests. You can fold it for storage. This chair reclines and can also rock. It is more adjustable than the other X Racer chairs featured in our list.
The chair is very easy to assemble. All you have to do is screw in the armrests which can be done in under 10 minutes. So that is pretty cool as it can be quite a hassle to assemble gaming chairs.
This chair too has two mounted speaker headphones and a 4-inch backrest subwoofer. The sound quality is the same as on the other chairs. You'd enjoy it and get a great sense of direction of where the sound is coming from in a game. You can tell which direction the enemy shot you from or footsteps are coming from just with the speakers. No headset is required.
This is a wired chair.
FAQs
1. Are the armrests adjustable?
Ans: yes
2. Why can you not have a microphone headset plugged into the chair
Ans: You can plug it in but doing that will only reroute the sound from the speakers of the chair to your headset. As the chair doesn't have a microphone, you cannot speak to your friend while gaming in this way. I'd suggest just plugging the headset directly into your gaming console.
5. X Rocker Pro Series Pedestal 2.1
Sale
This is a wireless option. But it also comes with an adapter to plug it into the wall.
It comes with the standard headrest-mounted speakers and backrest subwoofer. The speakers use Audio Force Modulation technology which intensifies the sound to give you a more pleasurable experience.
The chairs have additional vibration motors to vibrate the chair in sync with the audio. The chair is intended to make you feel the sound, not just hear it. That is the technology gaming chair with speakers use to make the gaming experience as realistic as possible for the most immersion possible. You can block out the ordinary sounds in your home if you crank the volume high. As your body vibrates with alternatively more or less intensity depending on the sound that's coming from your game at the moment, you are likely to get completely engrossed in the game.
The chair is built with metal and plastic. The seat, backrest are padded with an adequate amount of foam to make it super comfortable. It has armrests to support your arm. It has faux leather upholstery.
The ergonomic design of this chair has your back, your neck, and your arms supported. It also supports your lumbar but you can't adjust that.
The seat is mounted on a swivel and tilt pedestal. You can spin it 60 degrees. You can also rock in this chair which I'd recommend you do frequently so you don't feel stiff. It also reclines.
The chair doesn't have Bluetooth. You have to connect your devices with it using the cords they provide. You'll find all the necessary cables are already there in the box when your chair arrives if you purchase it from Amazon. If not, contact the seller.
This chair like, the other X Rocker chairs in this list can also be assembled quickly. It's super easy to put this thing together.
FAQs
1. Can you take off the pedestal from the chair?
Ans: yes you can. The chair, when it first arrives isn't attached to the pedestal. You can take it apart any day.
2. Is the chair suitable for an 11-year-old?
Ans: Lots of kids seem to love this chair. I'd say it is comfortable for kids that age.
6. X Rocker Trident Pedestal 4.1 Wireless
Sale
This chair is mounted on a five-star pedestal base. The seat and back are padded thickly. The chair is upholstered with faux leather. It comes in only one color option. The chair is golden and brown.
The chair is 29.53 x 16.14 x 25.79 inches in dimension. The height of the seat from the ground is definitely lower than the other chairs in this list. It is absolutely not suitable for a desk. You can't adjust the height. The chair can support up to 300 lbs of weight. The chair is wired. They provide an adapter to plug into the wall for the chair to run.
This chair has a higher price than the other chairs. Hence the more impressive sound experience. You can connect your console to the chair with the wireless adapter that comes with the chair or you can use wired cables which also come with the chair. For the adapter, you need AAA batteries.
This chair has a 4.1 integrated audio system. This is a home theater surround sound configuration that is quite popular. This chair comes with 4 speakers and a backrest subwoofer. There are two speakers at the bottom of the seat on both sides. The other two speakers are hidden on the leaf and right side of the headrest. The chair also has trimotor vibration. As you can imagine the audio quality of this chair is the best. This provides the most vivid, enhanced sensation possible during games. It is absolutely amazing for an immersive gaming experience.
If you are looking for a chair that vibrates then this one is a great option. It has the best vibration motors on our list. Your body will jerk up with everything interesting that happens in the game. This chair makes for the best gaming experience.
FAQs
1. Does the chair come with batteries?
Ans: No, it doesn't. You need to have AAA batteries to run the wireless audio system.
2. Is there a version of this chair with wheels?
Ans: No. There isn't. It has a swivel pedestal base. No wheels.
7. VON Racer Rocking Video Gaming Chair
This is another great rocking gaming chair with speakers. The dimension of this chair is 27.3″ x 34.3″ x 37.8″ (L x W x H). The length and width of the seat are 20.8″ and 20.5″ respectively. The height of this gaming chair from the floor is low. Keeping in mind that the idea of low backrest gaming chairs doesn't fly with everyone, I'd say that this chair may not be the right one for you. If you prefer a high backrest chair, you can go with GTRACING Gaming Chair with Bluetooth Speakers.
Like the X Rocker gaming chairs, this chair is also easy to assemble. It comes with most of the parts already attached.
This chair has a pedestal base. It has a 360-degree swivel and a high back tilt. You can sit in it comfortably. This chair's rocking design is very comfortable. You can keep your body relatively mobile during long hours of sitting in this chair. The chair has an ergonomic design. It supports your lumbar region and your back well. This chair comes with a headrest pillow which we don't see with any of the X Rocker chairs.
This chair's build is solid. It has a metal frame. The armrest can be lifted if you like. The back is high with segmented padding. The padding is made of a high-density sponge. All of this provides a lot of comfort to your back, lumbar, and waist.
The chair has an integrated Bluetooth audio system. There are two headrest-mounted speakers and a 4″ subwoofer that adds a kick to the audio system. The bass from the subwoofer pounds on your back to make you feel everything that is happening within your gaming world.
FAQs 
1. Is this chair height-adjustable?
Ans: The chair is not height adjustable. Its seating height is pretty low.
2. Is this chair comfortable for tall people?
Ans: I'd say, it is pretty comfortable for someone who has a height of about 5'11"-6'2″.
8. X Rocker Pro H3 Series
X Rocker Pro H3 Series
ALL PURPOSE GAMING CHAIR: Leather lounging game chair...
COMPLETE MEDIA EXPERIENCE: Chair incorporates four...
This is another X Rocker floor gaming chair that is popular with the crowd and rightly so, in my opinion. The chair has a 4.1 wireless surround sound. This chair with 4 forward-facing speakers and a subwoofer with a resonance chamber this chair is everything you can ask for from a console gaming chair. The speakers are amazing. The upper two speakers bear most of the weight while the lower two speakers add a nice ambiance. The speakers are full and loud. You can adjust the bass.
This chair also comes with additional vibration motors. You can control the degree of rumbling the seat does. But mostly, you'll probably crank it up as high as it goes. With a game like Fortnite, you will notice that you can distinguish the sound of different guns. The accuracy of the speakers and their sharpness make you marvel at the engineering done in the sound department.
The rest of the chair is also well made. The chair is upholstered in vinyl leather material and it is super sleek. It will blend pretty well with your other furniture. The stitching on these things is on point. The chair sports an ergonomic design. It will support your body at the neck, back, and lumbar region. You should be able to nicely snug in this chair if you are somewhere between average to tall. It's pretty comfy.
The sound system is wireless. You can connect it to your devices with a wireless USB adapter. The system runs on AAA batteries. They also come with cables to connect the chair with gaming consoles. You can use the cables if that is convenient.
There's not much to complain about. The armrests are plastic-made and have no padding on them. They are not all that comfortable. The winning quality of this chair is obviously its surround sound. It will kick up your gaming experience more than just a notch.
Buying Guide: Choosing the Best Gaming Chair With Speaker
When buying a gaming chair with speakers, you should look for the following features:
Adjustability
The winning quality of gaming chairs is their adjustability. The more adjustable a gaming chair is, the more adaptable it will be to different body structures. So you'd be better off looking for a chair that has a lot of adjustable functions.
PC gaming chairs have an adjustable backrest, adjustable seat height, adjustable armrests, adjustable lumbar and neck pillows. Some have adjustable footrests.
Console gaming chairs don't have these adjustability features. Typically, they cannot be adjusted at all. Some have a few different positions. To give you an example, BirdRock Home Adjustable Gaming Chair has 14 options in which you can adjust the chair's position. This chair can be considered highly adjustable by console gaming chair standards.
Ergonomic Design
Gaming chair ergonomics is a big reason why people purchase them. Ergonomics is the science of setting the physical elements of a system in the best way possible for better performance. It's how the chair will interact with your body, the support it gives you to boost your performance.
A gaming chair should offer excellent back support. Lumbar support, neck support, arm support are also essential. If a chair has mobility and high adjustability, that is a sign of good ergonomics. The Tilt-lock mechanism is an impressive feature that allows you to lock your chair into different positions and allows you to keep changing your posture. You can also rock in your chair if it has this feature. Rocking keeps your body in motion and lets you bounce on your feet, supplying your joints with nutrients and better blood flow to your legs.
A good ergonomic chair will save you a lot of backaches from long gaming sessions. The chair should take most of your body weight, so your back doesn't have to.
Chair Material and Build
The material of the chair will impact the comfort that the chair can provide. A gaming chair should be sturdy and padded well with material that doesn't give away if you sit on it. If your body is sinking into the chair, that will cause bad posture. We don't want that.
The base of the chair has to be strong. Aluminum bases are more durable. If the chair has an outspread base, it can hold more weight and still last long years. The upholstery is also a factor to take into account. It depends on your household and needs, which material will be best for your chair's upholstery.
Chair Dimension
The chair dimension is the unadjustable part of a chair. Information on the chair's height, the backrest's width and height, seat cushion's width and depth are usually available. If not, you can contact the seller.
Look for a chair that will accommodate you well. Some chairs are a better fit for people with a wider bottom, while other chairs are better for people with a narrow lower half of the body.
I'd feel more comfortable in a moderately snug chair. You may prefer to have a little wriggle room there. Go with what feels more comfortable to you and fits you best.
Recommended Height and Weight Capacity
Gaming chairs come with a recommended user height and a weight capacity. It means that the manufacturers made the chair with a user of that stature in mind. It's more likely to be comfortable for you if you are within that range.
If you exert more weight on the chair than its capacity, it will disintegrate quicker. The chair's build is only as sturdy as the weight limit provided. So you'll be better off with a chair that promises to hold your weight.
Audio Compatibility
For console gaming chairs, audio compatibility with consoles is an important feature. Console gaming chairs can connect to the console in various ways.
The audio enhances the user experience and immerses you into the world of the game. The seller will usually provide information on audio compatibility for gaming chairs with speakers. But if it's not available in the description section, check the FAQs. If it's not there, asking the seller is the next best course of action.
Audio Input
Console gaming chairs such as X Rocket can have wireless or wired audio input options. The most convenient one may seem to be wireless chairs with Bluetooth connectivity. But with wireless chairs, there's the added hassle of charging the battery and how good the backup is.
I'd go with a wired chair with Bluetooth connectivity over a wireless one any day. A lot of models will have both Bluetooth and wired audio input options. X Rocket usually provides adapters and all the other equipment you may need to set up the audio.
Console gaming chairs commonly have more than one way of setting up the audio. You can play around with the audio setup to see which one is more convenient and gives you the best experience.
Sound Quality and Motor Vibration
Console gaming chairs have incredible sound quality. The manufacturers focus on that feature as this really can result in an immersive gaming experience.
Most console gaming chairs typically have surround sound that immerses you completely in the gaming experience. A very cool feature is vibration motors that respond to the bass of your game's sound and vibrate accordingly. Superior Quality vibration motors with a subwoofer at the back of the chair provide the best audio experience. A subwoofer is a speaker that lets out low-frequency sounds. These sounds have more bass. They allow you to feel the sounds through vibration.
Conclusion
Each of these chairs is solid and comfortable. It depends on your need which one will fit you best. These are all incredible options. Hopefully, armed with all the knowledge you've gotten here you'll make the right call.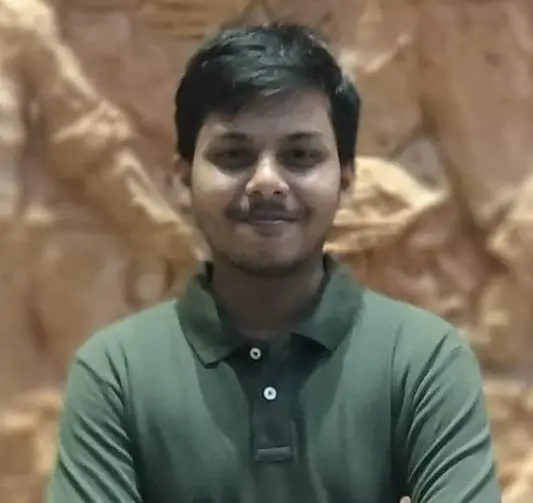 Hello Good People! This is Pavel and Welcome to PC Delight!
I'm an Electronics Engineer by profession with a passion for Gaming & PC builds. When I came up with the idea for PC Delight, it was my goal to share & offer the very best PC building ideas to tech-loving people like myself.
Since my school days, I've been just addicted to gaming & PCs. That leads me to experiment with various ways around the very niche, resulting in great productivity. And I'm here to share those practical experiences. So that next time you start some experiment with your PC builds or struggle to cope with a certain game, I'm here with the solutions. With these philosophies, I started my journey in 2017 and just kept going.