If you are into games like me and are a game freak, then you already know the importance of a gaming chair. A good gaming chair can make a difference between winning and losing a game.
But, due to the advancement in technology and the newer designs of gaming chairs, it is common to have many questions that might be swinging around your head. One of the most common questions that I have heard from gamers over the years is, Do gaming chairs have microphones?
The traditional rolling desk chair, a leaning pedestal chair, and a rocking floor chair are all examples of gaming chairs. A standard desk chair or pedestal arrangement is definitely your best bet if you're working all day. Rocking floor chairs are ideal for gaming in front of the TV and working at a coffee table.
But they are not appropriate for desks. But the question remains do they have microphones? Do not worry because today, we are here to answer all your queries related to gaming chairs.
Do gaming chairs have a microphone?
Most gaming chairs do not have a built-in microphone. But you will find many different gaming chairs that come with built-in speakers and microphones and speaker ports to connect a headset, microphone, and speaker for easier access.
Two speakers are usually located on the back or wings of the headrest in gaming chairs. A subwoofer mounted into the backrest of certain gaming chairs adds bass and distortion. They will provide you with a surround sound system.
Although Bluetooth or some other kind of wireless communication is typically the best method of audio input, many gamers need a wired connection as well. Any gaming chair speakers often include an additional adapter link to video game consoles, which is also included.
Gaming chairs with built-in speakers are not new in the market. They are here for very long; these chairs will provide you with more surround sound by using speakers in the headrest. The main advantage of this is that you do not have to wear headsets continuously during gameplay. Wearing headsets for very long can be quite uncomfortable as well as harmful for the ears. These gaming chairs with speakers eliminate this fear.
These gaming chairs are also very liked by home-working people who have to sit for online conferences often. These chairs are the perfect way to improve the audio on your device for a more pleasant day of work or a smoother video game experience.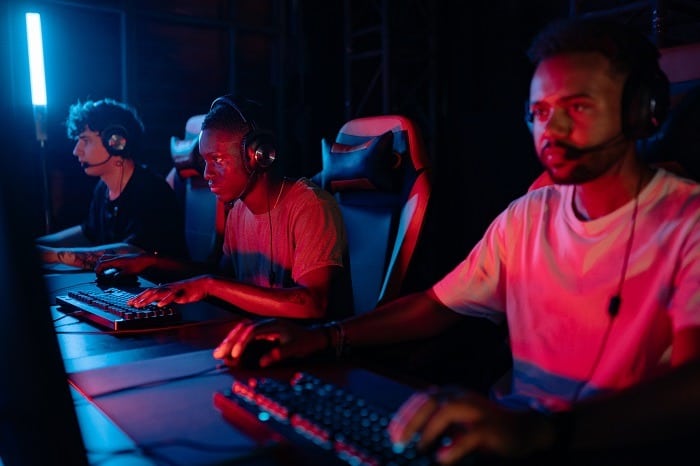 What is a wireless gaming chair?
Wireless enabled gaming chairs are built and designed mostly for gamers who want to avoid having to run audio cords from their chair to their TV, game console, or another device. However, some wireless chairs can still be wired if necessary.
Gaming chairs with speakers have a built-in side controller with different pitch, bass, and vibration controls; the vibration controllers are only available for vibration chairs. The input and output jacks are also included, which you can use to connect external speakers and microphones.
These chairs are designed to stay very close to the ground, making them suitable for Xbox console games. But, do keep in mind that a wireless gaming chair isn't completely wireless. The term "wireless" simply refers to the chair's built-in wireless transmitter and receiver, which allows it to absorb and play audio signals without wires.
Read more: How to Connect an X Rocker Gaming Chair to PS4?
What is the quality of the wireless gaming chairs?
These gaming chairs come with stereo sound. The sound is really fantastic and designed to be realistic so that it makes you feel like you are playing the game live at the moment. Many high-end portable gaming chairs have 2.1 and even 4.1 sound systems.
Notice that 2.1 sound refers to two speakers and one subwoofer, whereas 4.1 sound refers to four speakers and one subwoofer. But do keep in mind that a wireless gaming chair with 4.1 sound will be more expensive than 2.1 sound chairs.
Why aren't wireless gaming chairs totally wireless?
Technically it isn't possible for gaming chairs to be completely wireless because no battery can withstand the power usage of the peripheral equipment for playing a video game. Let's say, for instance, your gaming chair weighs around 300 pounds, and to have this colossus vibrate along with stereo sound well, you can imagine how large the batteries would need to be. Hence it isn't possible for gaming chairs to be completely wireless.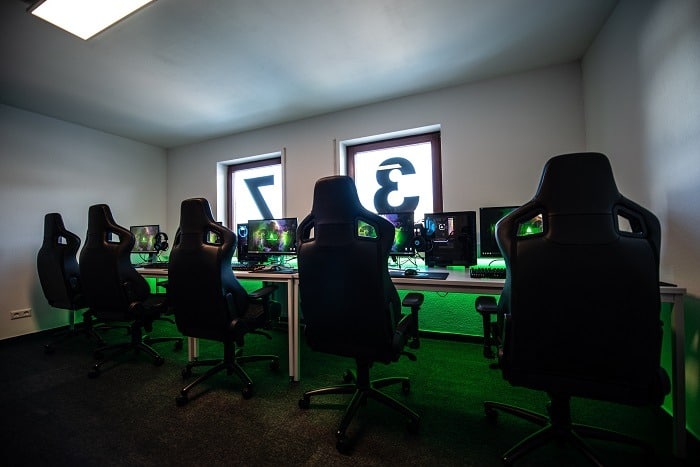 Do gaming chairs vibrate?
It can be quite enthralling to have your gaming chair vibrate. A vibrating gaming chair will make you feel a short zap in your seat as your character in the game gets any punches, shots, or anything else. So, this will make your gaming experience more realistic and enjoyable, along with if your gaming chair has a built-in speaker for surround sound or additional subwoofers.
They come with the motor in the seat or in the backrest, and these motors are often integrated into a complex structure of stereo or surround sound speakers. Explosions, gunfire, collisions, and other types of effects are also represented by some bass frequencies in the game's music.
These sounds are converted into vibration signals, which are transmitted to the engines, which vibrate the chair, providing physical feedback and a sense of immersion in the playing.
Can you use a headset with a gaming chair?
Yes, you can use a headset with a gaming chair. The monitor's audio OUT connectors is usually red and white in color sockets which can be found at the back of the monitor.
The speakers play the input from the TV/monitor on the chair sound chairs. The audio cables that come with the chair can be used to link the gaming chairs to the console through the audio OUT connectors on display – to which your console is wired – and the audio IN sockets on the control panel of the chair. There is no need to make any changes to the internal wiring between your console and computer.
Are gaming chairs compatible with Nintendo switch?
Nowadays, most wireless gaming chairs are compatible with the latest gaming consoles on the market. Most new gaming chairs are built to work with PS4, Xbox One, and, of course, Nintendo Switch, and they almost always connect wirelessly, allowing you to relax without worrying about losing touch.
Read more: How to connect gaming chairs to Nintendo Switch?
Does the wireless gaming chair come with a kit?
Yes, all the wireless gaming chair comes with all the necessary equipment. They include all of the components required to allow the wireless functionality, and generally, you will receive one receiver, one transmitter, and a series of RCA standard audio cables.
However, a high-end gaming chair may include a few more additional accessories.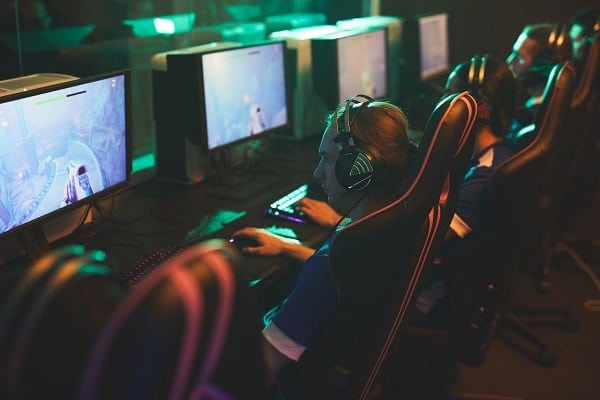 What is special about gaming chairs?
The biggest difference between gaming chairs and standard office chairs is that the backrest is much wider and bigger. It helps to strengthen the shoulders and back, so you don't get sore.
The more help your back and shoulders muscles have, the more the chair can drive you straight. Your body is lifted up and no longer feels discomfort from being in the same place for long periods of time.
There are how many types of wireless gaming chairs?
There is a total of 3 styles of wireless gaming chairs from which you can choose your most preferred one.
Rails: Wireless rail gaming chairs are identical to floor models, but they have two rails, and all weights are supported by the rails.
Floors: A portable floor-rocker gaming chair is another name for a wireless floor gaming chair. This chair sits completely on the floor and cannot be mounted on anything, even a pedestal.
Pedestal: As the name suggests, a wireless pedestal gaming chair comes with a very sturdy pedestal that can be removed while not in use. Moreover, many of them have additional synchronized vibration motors.
Read more: What Gaming Chairs Do Pro Gamers and Streamers Use?
Conclusion
Wireless gaming chairs give you the most realistic gaming experience possible due to the built-in speakers and vibration control. However, they do not have a built-in microphone. Nonetheless, they come with additional audio and mic jacks with which you can connect your own headsets.
To enjoy console gaming to the max, a gaming chair is a must to have. Today we talked about the most asked question: Do gaming chairs have a microphone and all other common questions related to it. We used our own experience over the years to prepare this guide for all of you out there.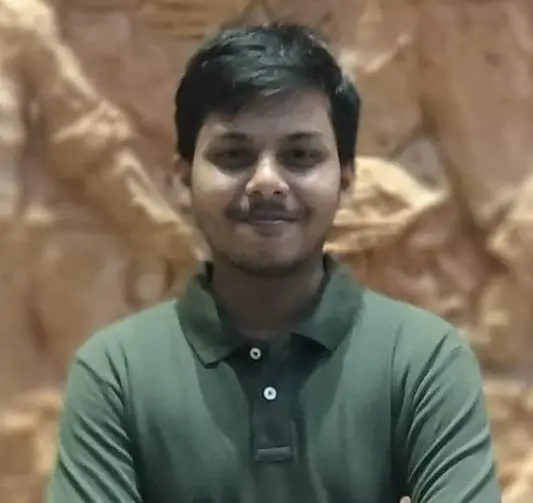 Hello Good People! This is Pavel and Welcome to PC Delight!
I'm an Electronics Engineer by profession with a passion for Gaming & PC builds. When I came up with the idea for PC Delight, it was my goal to share & offer the very best PC building ideas to tech-loving people like myself.
Since my school days, I've been just addicted to gaming & PCs. That leads me to experiment with various ways around the very niche, resulting in great productivity. And I'm here to share those practical experiences. So that next time you start some experiment with your PC builds or struggle to cope with a certain game, I'm here with the solutions. With these philosophies, I started my journey in 2017 and just kept going.