Gaming chairs are all about their ergonometric design, support, and style. Merax gaming chair has all of these aspects at a lower price point. Merax offers a wide range of products and not just gaming chairs. Their divided focus doesn't translate into inferior products. 
In my opinion, Merax gaming chairs are pretty good and provide good value for money. Its design is also standard for gaming chairs that are now popular on social media and YouTube. It comes with the necessary features that make gaming chairs worthwhile. It could potentially be a great addition to your gaming rig.
With a Merax gaming chair, you don't have to sacrifice the standard features that you see in a premium gaming chair if you are on a tight budget. To know more about the features of Merax, keep scrolling!
Merax Gaming Chair Features Analysis
Weight Capacity
The recommended weight limit for Merax chairs ranges from 250-300 lbs. depending on the model.
That range is pretty standard. While buying a gaming chair, the weight capacity is essential to consider. If your weight is over the limit, your chair will deteriorate faster as it wasn't built to support your weight.
Base
Merax gaming chairs have a solid, strong nylon five-star base. The wheels rotate effortlessly and can glide smoothly on carpeted floors as well. The wheels on the can move 360 degrees, which allows for such a smooth experience. The structure of the base is pretty sturdy.
Back Recline
Merax gaming chairs have a 90-180 degree back recline. You can adjust it at any angle in between, which is a great feature.
While working or gaming, we can knock the backrest at a more comfortable angle and relax. It will keep your back from feeling stiff during long stretches of sitting.
However, the backrest of Merax gaming chairs is light. But as Merax claims, the chairs can carry at least the 250 lbs. they claim.
Adjustable Lumbar And Neck Pillow
The chairs come with two pillows that can be completely removed and adjusted at different positions.
The neck pillow gives the neck extra support. If you lean on the neck pillow, it will be easier to hold your head upright without as much effort from you.
You can attach the neck pillow in two different positions. There are cutouts on the chair where your neck is supposed to be when you sit on it. These cutouts are there for the straps of the neck pillow to go through. You can attach the neck pillow in that position or strap it on the headrest instead. You should feel free to experiment with the chair to see what feels most comfortable to you.
The lumbar pillow too can be removed or adjusted at different heights. These pillows are useful as they provide support to your back. They release some of the weight from your muscles and allow the muscles to relax.
Adjustable Armrest
The armrests are sturdy and support the arms pretty well. Depending on the model, the armrest can adjust from side to side, up and down, or both.
This is another one of those features that are added for the best user experience possible. You can play around with it to see what suits you best.
The only problem is that the armrests feel rather flimsy. They are made of plastic and have nothing in terms of padding. The armrests provide not the most comfortable experience.
Adjustable Height
The height of the chair can be adjusted with the help of a lever that can be at the bottom of the seat on either side of your chair. the height can be adjusted anywhere between 17.7″ and 20.9″.
In my opinion, these chairs should be good for you if you are between 5'8″-6'2″. However, not all models of Merax gaming chairs have height adjustability. But most do. If you are looking into a chair, you should check to see if that chair has this specific function.
Chair Material And Build
The chair has thick padded seat cushions that are not as hard as some of the other gaming chairs out there. The chair is upholstered with soft PU leather and that material is easy to clean and comfortable. The stitches on the chairs are immaculate.
Overall, the chair has a premium feel to it.
Chair Weight
The chair weight depends on the model. Most of them are about 55 lbs.
You want the chair itself to be heavy so it can take your weight and support you. Most of the dupe gaming chairs out there copy the design and are made of the flimsiest stuff that cannot hold your weight. They might easily flip over when you lean hard on them.
The Merax gaming chairs claim to support between 250-300 lbs. And the product is built with heavy enough materials to meet that claim.
Tilt Lock
The tilt lock function gives you support when you lean back on the chair and reduces the stress on your back.
High Backrest
The high backrest on this chair supports the shoulder and the upper portion of the back. The chair is designed in such a way that it provides support and promotes frequent movement to avoid pain in the muscle, cack, spine, etc. The back of the chair has a curved structure for additional support to the back.
Merax Gaming Chair Design
The design of Merax gaming chairs is inspired by classic racing car seats. The chair has the long, lean look of racing car seats. Its ergonometric design provides support and thick padding, a high backrest, curved back, and sleek PU leather upholstery is just enough flashy to fit right into your dream gaming rig.
The stitching on the chairs is done with precision. The sharp color contrasts look nice in office spaces or at home. But you could opt for an all-black chair if that is more your style.
Merax Gaming Chair
Ergonomic: Find your optimal position by reclining...
Sturdy: Integrated metal frame, high-quality PU leather...
Merax Gaming Chair Support and Ergonomics
Merax gaming chair has got a better ergonometric design than your typical office chair. Ergonomics is the science of improving human efficiency in their work environment. Merax gaming chairs can boost your performance indirectly.
If you are sitting in a chair for long hours, the first couple of hours are probably going to be easy as, at that point, your body isn't tired of carrying its own weight. But as the hours roll by, it is near impossible for you to stay comfortable while maintaining a good posture. You're most likely going to slouch.
That is not good for you. Slouching can decrease blood circulation, cause back pain, muscle tension, joint pain. In that position, your spine is misaligned.
Now the best thing for you to do here is to take breaks. Walk around and get some movement in. But most often we are too engrossed in our work that we might not even pay attention to our bad posture. Merax gaming chairs promote good posture. All you have to do is lean back and the chair's backrest is curved and designed in such a way that it keeps your spine aligned if you lean into it.
I'll explain the different ways in which the chair's design and features promote good posture and help you avoid back and joint pain.
Arm Support
The adjustable armrest on the Merax gaming chair provides support to your arm. It could be more comfortable if they added padding on the armrest, but the armrests are adjustable based on your need.
Based on the desk you are sitting at or how far you need to reach, you may have to hold your arm higher or lower. With non-adjustable armrests, you have to support your arm in those instances where you are changing your arm position. This lack of support adds extra 20 pounds of pressure on your back, which will tire your muscles quickly while causing you pain.
As the Merax armrest can be moved up and down, adjusted to the left or right, it does offer support at a wide range of positions. But as I've mentioned, the extent to which the armrests are adjustable will depend on the model. Some models move in one direction only, while others can be adjusted in two different directions.
Back Support 
The backrest of the Merax gaming chair is curved to adapt to the shape of your body. The two pillows that come with the chair can easily be adjusted. They provide extra support to the lumbar and neck region.
The lumbar cushion is not as hard as some of the other gaming chair brands. That might be a bad thing to some of us as we don't want the pillows to be too soft. Soft pillows don't provide the support you need. But I don't find the lumbar pillow too soft. It's neither bulky nor too soft.
You just need to lean into the backseat after adjusting the pillows in the most comfortable position you possibly can. The backrest will support your neck, spine, and lower back and take the pressure off of you.
You should try to use the recline function of the backrest often because changing your sitting position frequently is good for blood flow and provides nutrients to your joints and ligaments.
Leg Support
There are models of Merax gaming chairs that have a footrest. You can prop up the footrest when you lie back in a reclining position. It is quite comfortable to watch videos or rest in that position.
Seat Mobility
Merax gaming chair has high adjustability. The chair promotes movement. The tilt lock function of the chair is especially great in doing that. You can rock slightly in the chair, which keeps your body in motion and avoids stiffness.
There is no best seating position in ergonomics. The trick is to keep moving as much as possible and avoiding bad posture. Remembering to lean into the backrest should get you to avoid the bad posture issue. And the tilt-lock function enables fluid movement and mobility of your back and leg joints. The slight rock that is there to this chair is pretty healthy for you.
Merax Gaming Chair Shipping And Packaging
You can order a Merax gaming chair from sites like Amazon and eBay. The product will be shipped to you. The gross weight of a Merax gaming chair can be about 75 lbs. Gross weight means the total weight of the product including the packaging during shipping.
Merax Gaming Chair Assembly 
Merax gaming chair needs to be assembled and the chair comes with instructions on how to do that. It does take a while to assemble the chair. It was hard for me to put a bolt into the place where the backrest is attached to the seat. That was the frustrating bit. I had to use pliers. It took me 30 mins to do that part only. The rest of it was considerably easier to get done.
The finished product is definitely worth the effort for me. I don't think you'll need much expertise to put the thing together. It isn't that hard to assemble if you follow the manual diligently.
Is Merax Gaming Chair Right For You?
Not every chair, in my opinion, can be a good fit for all. Merax gaming chair is no exception. The Merax gaming chair has a capacity of up to 300 lbs. But it is not very compatible with big and tall users. If you are on the smaller or average side this chair will probably be a good fit.
If you have a budget that is on the lower side, about $200, then a Merax gaming chair is a good option. At this price range, this chair has a lot of features and quality.
If you don't mind the extensive branding on the pillows and backrest, then Merax has just the right racing chair look. I am not the biggest fan of their logo, but I can overlook that. If you can't and that ruins the aesthetics for you, then try something else. Not every Merax gaming chair has a lot of branding on them though. So this shouldn't be a big issue.
If you have pets with claws, PU leather is not the ideal material for upholstery. Sharp claws, can tear PU leather up easier than fabric. You should be careful to keep pets away if they can hurt the leather.
Is Merax Gaming Chair Worth It?
For me, a good gaming chair can add to your experience a lot more than you think, especially, in the long run. Merax has a lot of features at a very affordable price point. Keeping that in mind, the Merax gaming chair is definitely worth every buck.
When we buy all the different components of our desktop, we often don't consider spending a large sum of money on the chair we'd be sitting in while working.
We are okay spending thousands of dollars to make our gaming experience fun with expensive gaming gear. Yet, we are skeptical about whether the ergonometric designs of gaming chairs work or not. We find ourselves questioning if spending so much money is worth the health benefits or not.
The comfort provided by gaming chairs and their flamboyant designs is what makes them worth the price. The design is definitely what makes gaming chairs stand apart from office chairs. Office chairs do offer comfort but not style. But Merax gaming chair is at the same price point as a good office chair. So with Merax you definitely get both comfort and style.
Final Verdict
For me, the Merax gaming chair is a good one. It has a lot of excellent features and it is highly adjustable. The price is also very affordable. It is one of the most affordable gaming chairs that have the adjustability that makes gaming chairs useful.
I love the adjustable height feature, the adjustable armrests, 180 degrees back recline, and the tilt lock function. They give the best user experience. You can sit in this chair for hours at a stretch and not have any back issues if you are good about leaning on the backrest.
On a side note, if you don't teach yourself to lean back, no gaming chair is going to help you. That one is totally on you.
Now back to this excellent chair. The features that you get for $200 with Merax are pretty much unparalleled. You'd be hardpressed to find a chair with such good reviews at this price. I have to agree with the buzz and chime in. This chair deserves all the praise it's getting.
The issue for me is the flimsy armrests. They don't have any padding. But some premium chairs also have that issue. The chair is not a good fit for big people. But again, not every chair will fit all.
You have to be careful with the PU leather and pets as well. PU leather is used in most gaming chairs though.
All things said, still a pretty good chair for an even better price.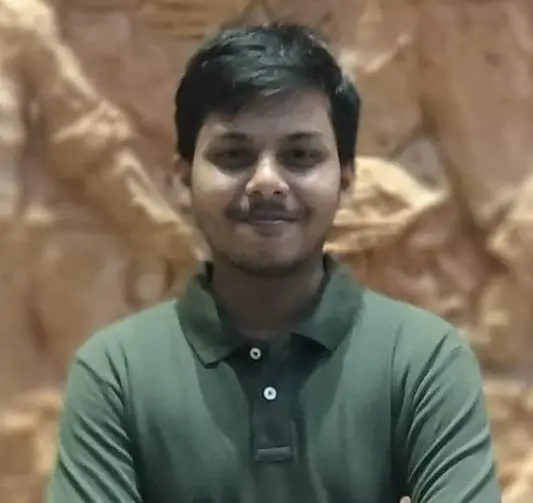 Hello Good People! This is Pavel and Welcome to PC Delight!
I'm an Electronics Engineer by profession with a passion for Gaming & PC builds. When I came up with the idea for PC Delight, it was my goal to share & offer the very best PC building ideas to tech-loving people like myself.
Since my school days, I've been just addicted to gaming & PCs. That leads me to experiment with various ways around the very niche, resulting in great productivity. And I'm here to share those practical experiences. So that next time you start some experiment with your PC builds or struggle to cope with a certain game, I'm here with the solutions. With these philosophies, I started my journey in 2017 and just kept going.