DXRacer has been making gaming chairs for about 2 decades now and is among the first names that come to mind when we think of gaming chairs. They started out as car seat manufacturers for luxury sports cars. With that experience, they have brought innovation into the technology that goes behind making these premium gaming chairs.
For me, DXRacer chairs are definitely worth it. That is because I spend long hours sitting at my computer and don't move much during this time. It reduces the chance of me getting consistent back pain and the health benefits are definitely an important factor. I can sit for 3-4 hours at a DXRacer chair and not be sore from it. A basic, cheap office chair won't give you that.
Gaming chairs are all about their designs and DXRacer is keenly aware of that. They see their products as a work of art and admittedly the chairs look pretty cool. However, that is not the only thing about the chairs that justify the lofty prices. Their core values are quality as well as design and their chairs really live up to these high standards.
They have quite a few models in different series for you to choose from, starting at about $250. Let's take a look at several aspects of DXRacer gaming chairs for you to decide whether you want to go for it.
Are DXRacer Chairs Comfortable?
The seat pads on DXRacer chairs are firm and sturdy and they stay that way over the years. That is because your body would otherwise sink in and you'd be sitting in an awkward position leading to physical pain. That being said, the pads are still agreeable.
Now I understand, most people picture fluffy plush chairs when they think o0f comfort. Not the firmness of high-density foam but that is what you need to not feel discomfort after a while. You don't want to sink and slouch in your seat and end up with sore muscles from not moving too much. It is comfortable in the sense that it supports you so that your body doesn't have to hold you up against gravity for too long.
DXRacer chairs are highly adjustable. The backrest can be tilted back, even the base of the chair can be tilted and locked at a more comfortable angle. You can adjust the armrests up and down, front and back, from side to side. That however depends on the model.
They also give you a lumbar support pillow which you can adjust to your preferred height for some models. Again, in some other models, the lumbar support is built-in, in which case the height cannot be changed but you can adjust the width which is pretty cool.
DXRacer Chair Features
The DXRacer chair has all the standard features that you would expect from a premium gaming chair brand. They also come with a 2-year warranty. Here's a list of the most essential features in the different series DXRacer has to offer-
Formula Series:
Comfortable high-density mold shaping foam padding with metal frames
Back recline 90 to 135 degrees
Strong mesh and OU leather are used.
1D adjustable armrest
Nylon base
2" Caster/PU
Adjustable lumbar and neck cushions
Can hold up to 200 lbs. and is recommended for people with height up to 5'8"
Racing Series and Racing Pro Series:
The Racing Pro series is taller and can endure more weight than the Formula series.
Thick high-density foam padding
Back recline up to 135 degrees
High-Quality PU leathers that withstand scratches and endure
The Racer series has a 1D armrest which means it is only height adjustable while Racer pro comes with 4D armrests that move in 4 ways.
The Racer Pro series also comes with a multi-tilt function which the Racer series lacks.
It has got a heavy aluminum base and a class 4 gas lift
Adjustable lumbar and neck cushions
DXRacer King Series:
This series houses the big and tall chairs and their build is amazing. It will give you excellent support.
It is heavily padded on the seat and backrest with high-density foam.
Carbon look vinyl and PU leather
4D armrest
Multi-functional tilt
Back recline from 90-135 degrees
3" casters/PU
Adjustable lumbar and neck cushions
Class 4 gas lift
Can hold up to 275 lbs. and recommended height under 6'3"
The chair is made of eco-friendly, less harsh chemicals certified by REACH.
What Support Does DXRacer Offer?
DXRacer chairs provide back support, neck support, and lumbar support and promote good posture. It also helps keep your spine in a healthy alignment as it has a long backrest with pillows for support. It holds your body up and your back is kept at rest and in a good position, which eliminates back pain.
The multi-tilt function is a great one as it promotes movement while you are sitting for long hours. The armrests on the gaming chair support your arm.
These chairs may seem like they are over-priced for their cool designs but they definitely give you good support. Over the years from slouching and sitting in an awkward position can lead you to develop back pain, rounded shoulders, bent knees, body and muscle pain, and many other possible problems.
So, for gamers who sit daily in front of their computers, logging in really long hours really does make a difference.
How long do DXRacer Chairs Last?
How long DXRacer chairs will last depends on the level of care taken while using them. But you can expect it to last for up to 5-6 years if you aren't clawing at it purposefully or using a chair that recommends a user weight less than yours.
All DXRacer chairs are made of pretty much the same quality material. If you buy a more expensive chair that doesn't mean it will last longer. You are paying more for added features or bigger chair sizes.
These chairs are high quality and also come with a good warranty for their parts-
Lifetime warranty on frame
2-year warranty on parts
If you have pets around with claws and can get to your chair avoid buying a chair with PU/PVC covers as these materials are easier to rip. Also, for making your chair last longer do check whether it is the right fit for you in terms of recommended height and weight. Otherwise, you might be putting too much strain on the chair and it will come apart faster.
Being kept in a hot room is also not good for the chair. After 3-4 years the cover may start coming off and peel apart in that kind of condition. If you tend to eat while sitting at your desk, go for PU/PVC material. They clean up much easier than the fabric ones.
Really, it all comes down to your use and whether you chose the right chair for you. But on average, you can definitely expect it to last 5 years or a bit more.
What is The Best DXRacer Chair?
Some of the most popular chairs are:
DXRacer Gaming Chair King Series DOH/KS06 :
this model is for the big guys out there. It is extremely stable and comfortable with thick padding on the backrest and the seat. The distinguishing feature has to be the multi-tilt mechanism. You can rock yourself swiftly back and forth. The armrest moves in every direction imaginable.
The chair does hold up to its reputation. It has 3 metal labs under the seat to support the 300 lbs. of the recommended weight limit. This chair is a good option if you are on the taller side up to 6'3" in height. However, the seat isn't made for people with a wide bodies. For that, they have the tank series.
This chair also comes with adjustable standard lumbar and neck pillows. DXRacer chairs last long and this model specifically is sturdy and strong. It is well made and will probably stay as good as new after a few years of use.
DXRacer Formula Series OH/FD01/NR Office Gaming Chair:
This chair is made of sturdy and firm material. It is also eco-friendly. It has got all the standard features that you'd expect from DXRacer.
A conventional tilt with smooth gliding. A comfortable backrest that is padded thick for your comfort. The ergonomic design is great for your spine. It comes with a removable lumbar support cushion.
The only drawback will be its 1D adjustable armrest, which means it can only move up and down. A height-adjustable armrest may not be enough for you though. But the price is definitely lower than other models.
The recommended height for this model is 5'8" and the weight is 200 lbs. So, if you fit this range then this might be one for you to consider.
DXRacer Racing Series PRO PVC Leather RV131:
this model comes in a few different colors. It is suitable for users who are tall up to 6'3" in height and who weigh less than 220 lbs. It is made with precision and good quality material like all DXRacer chairs. The dense padding provides you with good back support. Adjustable lumbar cushions and neck cushions are there. This chair also has a 4D armrest. The backward tilt is great and butter smooth. It is durable and comfortable. One of the best DXRacer has to offer.
Which DXRacer Chair is Right For You?
The best chair for you will depend on your height and weight. Also, the features of the chair and your budget. The padding on all DXRacer chairs is made of similar high-density foam and the metal frame is also similar. Their basic build is the same, the difference lies in the features the chairs offer and the kind of user they are made for.
The P series is suitable for people with a height under 5'9" and who weigh under 200 lbs. The G-series is for taller users with the same weight limit. The recommended height for this series is 6'2".
So really you have to mainly take your height and weight into account. I have categorized some body types and the series you should look at if you fit that description here.
Tall and Big: Boss series, King series, Tank series are the ones you should have a look at.
DXRacer Boss series
Recommended height- 6'1"
Suggested weight limit- 425 lb.
DXRacer Tank Series
Recommended height- up to 6'6"
Suggested weight limit- 400 lbs.
DXRacer King Series
Recommended height- up to 6'2"
Suggested weight limit – 275 lbs.
DXRacer Classic Series
Recommended height- up to 5'11"
Suggested weight limit – 250 lbs.
DXRacer Iron Series
Recommended height- up to 6"1"
Suggested weight limit – 250 lbs.
Tall and Lean: If you are 5'8" and above you can take a look at these series.
DXRacer Drifting Series
Recommended height- up to 5'9"
Suggested weight limit – 170 lbs.
DXRacer Classic Series
Recommended height- up to 5'11"
Suggested weight limit – 250 lbs.
DXRacer Formula Series
Recommended height- up to 5'10"
Suggested weight limit – 180 lbs.
DXRacer Valkyrie Series
Recommended height- up to 5'11"
Suggested weight limit- 180 lbs.
DXRacer Racing Series
Recommended height- up to 6'3"
Suggested weight limit- 220lbs.
These recommendations will guide you to which chairs you should look at and then after taking a closer look at the features and your requirements you will have a good idea of which chairs to go for.
Read more: How to Spot Fake DXRacer Gaming Chair
Final Verdict
DXRacer chair is definitely made from high-quality materials and can take several hours of daily use while still remaining fresh for years. It consistently provides you with support.
The brand's main pull that differentiates it from other gaming chairs like Secretlab is its flashy designs. If you prefer the look, you have all the more reasons to invest in their chairs.
The high price to pay for these premium gaming chairs seems worth it for me. However, your satisfaction depends on if you have the same requirements as I do. If you do, then you should totally look into these chairs.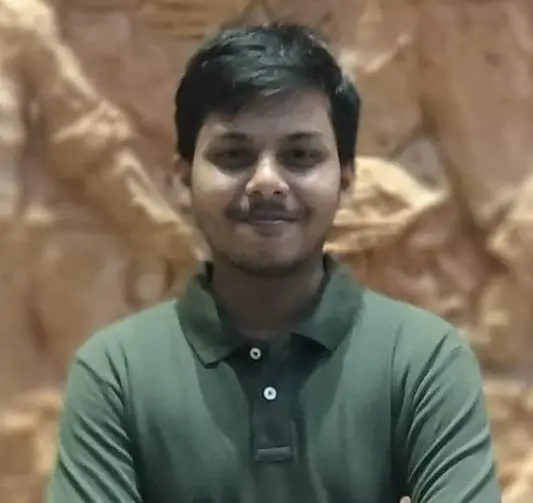 Hello Good People! This is Pavel and Welcome to PC Delight!
I'm an Electronics Engineer by profession with a passion for Gaming & PC builds. When I came up with the idea for PC Delight, it was my goal to share & offer the very best PC building ideas to tech-loving people like myself.
Since my school days, I've been just addicted to gaming & PCs. That leads me to experiment with various ways around the very niche, resulting in great productivity. And I'm here to share those practical experiences. So that next time you start some experiment with your PC builds or struggle to cope with a certain game, I'm here with the solutions. With these philosophies, I started my journey in 2017 and just kept going.