Seems like you're curious to know how long your favorite gaming chair will be serving you. Don't worry we're here to help you find out. Just know that it depends on a huge number of factors.
Though the average lifespan of a gaming chair is 3 to 5 years, it can vary from less than a year to even more than 10 years depending on the quality, build, usage, and maintenance. The warranty scale of the gaming chair also speaks a lot about its lifespan.
To estimate how long do gaming chairs last, particularly a gaming chair of your desire that you're planning to buy or already have, go through the elements of this article and connect the dots with the characteristics of the chair and yourself. Let's get started!
How Long Should a Gaming Chair Last?
Gaming chairs with an average quality should last at least 3 to 5 years with moderate usage. However, the lifespan significantly affects when the gaming chair is used regularly and continuously.
The three most important factors that largely impact the lifespan of a gaming chair are how much you have or will spend on it, how much you will use it, and how well you take care of it. Many cheap gaming chairs do not last even more than a year when used regularly. Whereas, a bit expensive one with similar usage, can last from 6 to 10 years.
Moreover, if you are too brutal with your gaming chair and sit in positions that have the highest chances of breaking it down, then definitely, even a really good quality gaming chair will give up real soon.
Minimal Lifespan of Gaming Chairs
The minimal lifespan of a gaming chair with average quality and price along with regular but no brutal usage is 2 years. If you don't handle or act on your gaming chair too harshly or roughly, it should at least last up to 2 years.
However, many times even expensive gaming chairs last less than that whereas cheap gaming chairs last more than this minimal lifespan. Because even though the price is a significant factor in the lifespan of the gaming chair, there are other essential factors to consider as well that will be discussed ahead.
Can a Gaming Chair Last Up to a Lifetime?
Why not? But definitely not with regular usage and poor maintenance. With proper maintenance and care, it is possible to make any furniture item last up to a lifetime. However, you can't change the fact that the exterior items will wear out after a certain time.
But changing a few parts of it after a couple of years of wear and tear can help you make it last up to a really long time. Though the chances are higher for a comparatively expensive gaming chair with a much stronger build and quality.
How Long Do Cheap Gaming Chairs Last?
To know the answer, you need to ask yourself why these gaming chairs are cheap. First of all, their materials and build are cheap and low-quality which are not meant for serving too long. And that is also one of the main reasons why they come in a warranty of either 1 or 2 years max.
However, many people who do not use their cheap gaming chair regularly or roughly get them last for 4 to 5 years or even more easily by proper maintenance. Though sometimes proper maintenance might not help much as well unless you're lucky.
Do Expensive Gaming Chairs Last Longer?
Well, people who buy expensive gaming chairs don't waste their money for no reason. Things that make a gaming chair costlier than others include its high quality built, comfort, lifespan, and warranties. How long the gaming chair will last largely depends on how expensive it is.
Gaming chairs with a moderately higher price range last up to 7 to 8 years usually. Again, gaming chairs with a much higher price range will last up to a decade or more with regular usage. Also, these chairs come with a good deal of warranty, hence if you face any issues with it within the next 3 to 5 years, you will have less hassle to deal with it.
Read more: Can Gaming Chairs Explode?
Lifespan of Gaming Chair with Different Warranty Levels
There is no doubt warranty level is a crucial factor to consider for the lifespan of a gaming chair or any other product. It is usually counted as the assurance of durability. The greater number of years assured by the manufacturer, the better lifespan it tends to have. Remember to never buy a gaming chair that doesn't come with a warranty as it might not be authentic.
5-year Warranties
Imagine not worrying about dealing with your gaming chair issues at all for 5 years after buying. Yes, some, particularly two of the gaming chairs brands in the world, provide a 5-year warranty ensuring maximum durability and life expectancy. They are Secretlab and AKRacing. However, such a huge advantage certainly makes them two very expensive gaming chair brands.
2-year Warranties
This is the most common warranty level for average-priced gaming chairs. To be a bit more specific, gaming chairs with a price of more than 250 US Dollars usually have 2-year warranties. Though these gaming chairs provide a warranty of two years, they usually extend many more days than the warranty period.
1-year Warranties
Usually, all cheap or affordable gaming chairs ranging from less than 200 US Dollars offer a 1-year warranty. These gaming chairs might not be able to serve you for too long. However, if it breaks down before a year, you won't have to worry about the hassle of repairing it.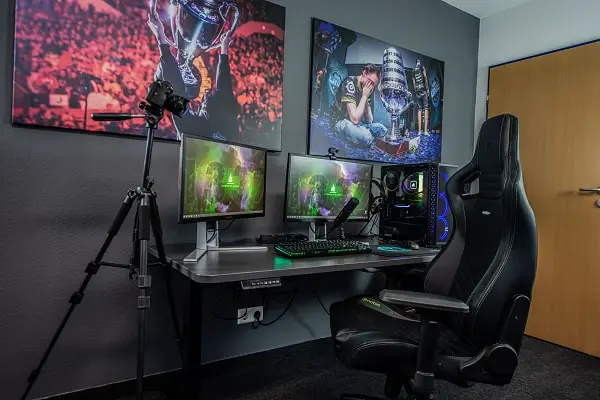 Lifespans of Some Popular Gaming Chairs
Below we're listing some of the most popular gaming chair models along with their average lifespan and warranty levels. Have a look if you can find the model of your or your desired gaming chair here.
1. DXRacer PC Gaming Chair
DXRacer is one of the most popular gaming chair brands within an affordable price range. It offers a warranty of 2 years. And since it is not that expensive, it has seemed to serve for 2 and a half years without any issues if used roughly.
2. OFM ESS Collection Bonded Leather Gaming Chair
This gaming chair is not similar to other gaming chair types. It is like a combination of gaming and an office chair. The good news is it has a weight limit of 275 pounds. So, it has the least chance of wearing out for bearing a bigger weight. However, these chairs mostly last up to 2 years with rough usage.
3. Secretlab Omega 2020
It is one of the best gaming chair models in the market. It is ranked one of the most durable gaming chairs with 4 times more durability than most other gaming chair models. Moreover, it can be used massively for more purposes than gaming and provides a warranty of 5 years, and can last more than a decade if cared for. Due to providing such incomparable service, it is much more expensive than other gaming chairs.
4. Secretlab Titan XL
Now, this is another brilliant creation from Secretlab. This is for bigger people with bigger weight and body. It has the capacity of holding up to 390 pounds of weight. Like all other Secretlab gaming chairs, it also offers a 5-year warranty and can live up to a lifetime if not mismanaged or used too coarsely.
5. Cougar Ranger
Are you a sofa person? Then, surely, you prefer to have a sofa for gaming rather than a comparatively least comfortable chair. Cougar Ranger is just the perfect choice for you which is a sofa exclusively designed for gaming with a weight limit of 350 pounds. It lasts about 2 to 3 years or more depending on proper maintenance.
6. AKRacing Master Series Premium Gaming Chair
AKRacing is another premium brand like Secretlab that offers 5 years of warranty. When you talk about a 5-year warranty, you already know how sure they are about their built, quality, and durability. If you want a gaming chair that lasts really long, it is worth spending some extra money for.
7. Corsair T3 Rush
This is one of the budget-friendly moderate-quality gaming chairs. It is lightweight but quite durable. If you're looking for an average design of gaming chair that neither will break your bank nor will be a waste of money, can last about 3 to 5 years, this is a good option for you.
Read more: How to fix a peeling gaming chair?
What Can Influence the Lifespan of a Gaming Chair
There are several factors that play a huge role in the lifespan of a gaming chair apart from its price and warranty. Below we are discussing a few most significant ones.
Usage
It definitely matters how often you will be using the gaming chair. Especially, if you're a gaming addict or a professional gamer, possibilities are you will be using your gaming chair for 12 hours or more regularly. This will reduce the lifespan of your gaming chair. With massive usage, it will wear out sooner.
Built quality
The next concern that plays a significant role in the lifespan of your gaming chair is its built quality and manufacturing processes. Chairs with cheap built quality do not last too long. And usually chairs with such builds come with a 1-year warranty.
Materials Used for Manufacturing
The materials used for manufacturing the chair are a key factor to determine its durability. Materials that are expensive but durable usually last much longer than cheaper materials used in the structure of the gaming chair.
Proper Assembling
Many gaming chairs, especially those that are imported from another country require assembling after they reach their destination or in the market. The proper and strong assembling will ensure the chair does not break down unexpectedly due to pressure. However, improper assembling leads to several issues in the chair.
Components of Gaming Chairs that Wear Out and Break Over Time
The components of gaming chairs listed below are the ones with the highest risk of wearing out or breaking over time. Therefore, extra care and precaution should be ensured for these particular components of the gaming chair while using it.
The Metal Frame
Caster Wheels
Chair Base
Armrests
The Gas Lift
The Cover Material
Chair Base Tilt Mechanism
What Make Gaming Chairs Break Down
The following are the reasons that gradually lead to a breakdown of the gaming chair. So, if you see such things happening with your gaming chair, you must repair it as soon as possible to prevent further breakdown or damages.
PU leather flaking
Flattened padding
Structural breakdown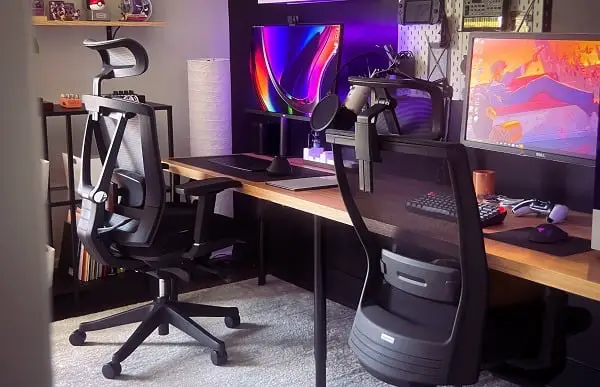 How to Increase the Lifespan of Gaming Chairs
If you want your gaming chair to serve you for a long time you need to maintain it properly. Remember that the more you take care of your chair, the longer it will serve you. Therefore, to help you maintain your gaming chair properly, here are a few tips.
1. Identify the Upholstery: It is essential to know what material is used for the upholstery in your chair. It is generally either PU, mesh, or PVC leather. Once you identify the material, it will help you figure out the ways to clean it and what solutions to use on it as well as what to avoid.
2. Clean and Vacuum Routinely: Cleaning is an integral part of maintaining anything. If you don't clean properly, it will rot or damage the exterior sooner. Also, it is important to clean the chair in the right way. Taking help from the manual is a good idea.
3. Focus on the Stains: If anything that can stain accidentally pours on your gaming chair, make sure you clean it right ahead without letting it sit permanently. It will make your chair look bad and will gradually damage the quality of the exterior fabric.
4. Remove Washable Parts: Parts such as the metal structure or fabric cover that can be washed separately should be removed and washed separately at least once or twice a week. However, make sure the metal is not affected by water.
5. Adhere to Weight Limitations: Every gaming chair has some weight limitations that you will find in the manual or its description while purchasing. Some have a huge range whereas others less. You must adhere to this limitation or it might damage the chair before time.
6. Consider the External Condition of the Room: The external condition of the room where the chair will be kept is a factor here too. If the room is shabby without proper air and ventilation, it might produce fungus on the PU coating of the chair and damage it completely. Again, placement of the chair to direct exposure to the sun will affect the PU leather coating too.
Things to Avoid to Make Your Gaming Chair Last Longer
Till now, we discussed the things you should do to maintain your gaming chair's longevity. Now, let's take a look at some points that you should not do.
Eating while gaming on the gaming chair.
Neglecting frequent maintenance.
Getting it closer to pet animals with claws.
Poor sitting practices on the gaming chair.
Getting the PU material or cushion wet.
Letting oil and sweat remain on the cover of the chair.
Contacting the chair with sharp objects that can tear or scratch the exterior.
Final Words
Could you figure out how long your gaming chair will last approximately? Know that your habits play a key role in its longevity. So, make sure you change any habit that can reduce the lifespan of your gaming chair. We hope we were able to provide you with a complete idea of how long do gaming chairs last.
Thanks for reading till the end!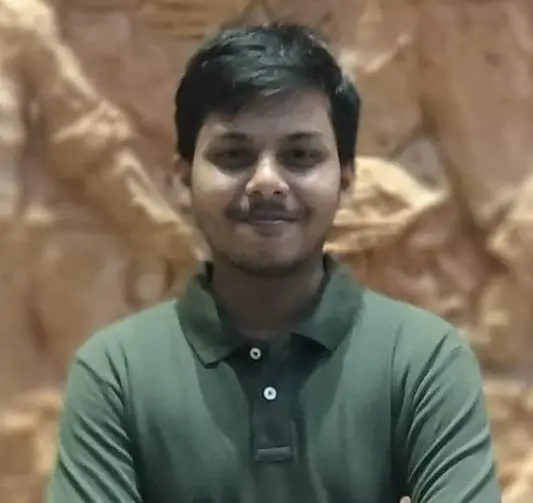 Hello Good People! This is Pavel and Welcome to PC Delight!
I'm an Electronics Engineer by profession with a passion for Gaming & PC builds. When I came up with the idea for PC Delight, it was my goal to share & offer the very best PC building ideas to tech-loving people like myself.
Since my school days, I've been just addicted to gaming & PCs. That leads me to experiment with various ways around the very niche, resulting in great productivity. And I'm here to share those practical experiences. So that next time you start some experiment with your PC builds or struggle to cope with a certain game, I'm here with the solutions. With these philosophies, I started my journey in 2017 and just kept going.