The journey of becoming a pro gamer involves mastering many different techniques, and one such technique is the art of Drag clicking. In many games like Minecraft, you need more clicks in a shorter amount of time, and there are many different techniques to do it. One such technique is drag clicking.
A decent drag-clicking mouse should have enough traction for the mechanical motion of drag clicking, as well as sturdy enough switches to endure the abuse and the ability to detect clicks without glitches. And it can be confusing to find the best mouse due to so many choices in the market out there.
Hence today, we will give you a complete review of the 7 best mice for drag clicking. All these mice are well tested by us and came out to be in top among all other choices
Best Mouse for Drag Clicking
Down below, we will review the7 best mouse for drag clicking that we hand-picked for you. All the mice that you see here are sure to provide you with the best performance for drag clicking.
1. ROCCAT Kone AIMO Gaming Mouse
The ROCCAT is one of the finest producers of gaming products, and their ROCCAT Kone AIMO is one of the finest mice for drag clicking. This mouse comes at a 4.92 x 3.35 x 1.57 inches dimension with a weight of 4.6 ounces.
We liked the immense customization this mouse has in offer for all its users. It comes with the mouse has mind-blowing 23 customizable buttons that can be assigned to tasks or macros. Although the mouse does not have 23 keys, it does have an Easy-Shift button that functions similarly to the Function Key on your keyboard.
The Roccat Kone AIMO provides the fastest clicks ever, allowing you to take your gameplay to greater levels. It comes with the newly designed 16000 DPI Roccat owl-eye optical sensor, which ensures unrelenting pointer precision. This sensor gives you adjustable capability in 1 DPI increments and is distinguished by highly sharp sensitivity and tracking capabilities.
Another likable feature about the ROCCAT KANE AINO Is the customizable 5 different lighting areas. With five individually customizable lighting areas, you can now optimize your gameplay aesthetics as never before; they also synergize flawlessly for even faster and more seamless lighting transformations.
The Ergonomic design and thanks to its unique anti-wear covering it is grippy, sturdy, and dirt-resistant. Even during the quite intense gaming sessions, the quality finish lets you keep a tight grip on this mouse, making it a suitable candidate for drag clicking. However, do keep in mind that the weight of this mouse is on the heavier side. So if you want a lighter mouse, this option is not for you.
Pros
5 adjustable lighting zones
Comes with a precise 16000 DPI optical Sensor
23 customizable buttons
Ergonomic design
Dust-resistant and grippy coating, which is soft to touch
Cons
The weight is on the heavier side
The 23 customizable buttons are not physically placed in the mouse.
2. ROCCAT KONE Pure Owl-Eye
Sale
Another gaming mouse from ROCCAT, and likely so, they are renowned for making mouse for drag clicking, and hence we had to include the ROCCAT KONE Pure Owl- eye in our list of the best mouse for drag clicking.
It comes at a dimension of 4.5 x 3 x 2 inches with a weight of 3.2 ounces. What we like the most is that the Owl-Eye is much lighter than its brother KONE AIMO. It also comes with. It comes with 17 programmable buttons.
And just like its predecessor AIMO, it doesn't have all 17 buttons on it physically; rather, the Easy-Shift key allows you to reach the alternate feature for each button, giving you 17 different button combinations.
The clicks have become more sensitive and audible. The response time is as fast as 1 millisecond.  It comes with an exclusively designed accurate and fast 12,000dpi ROCCAT Owl-Eye optical sensor, and it accurately translates your mouse movements on screen with a ratio of 1:1
This mouse's key selling point is that it has keys that make drag clicking easier. Simply because of the button input and process left alone, all other features, this mouse deserves to be on the list of the best mouse for drag clicking.
Its champion-grade ergonomics and Pro-Grip surface for full mouse control make it a top option for gamers who take their peripherals seriously and like to game hard.
Due to the immense Color illumination option of 16.8m, you can create a theme that is completely special to you by using an illuminated ROCCAT logo in vibrant color. 16.8 million colors are available, as well as a number of lighting effects. Another likable feature about this mouse is the super durable 2D Titan wheel that travels in two directions and has improved scroll precision.
However, The KONE pure owl eye doesn't come with the premium military rubberized texture, which is evident in the KONE AIMO.
Pros
Very Lightweight
It has a vibrant 16.8 million colors to customize
Super durable 2D Titan wheel
Response time of 1 millisecond
Ergonomic design.
Cons
It doesn't have a premium rubberized texture
The braided cables are pretty stiff
3. Glorious Model O
Sale
Another excellent gaming mouse for drag clicking is the Glorious Model O. They are pretty renowned for making high-quality and durable gaming products. The Glorious Model O has a 5.04 x 2.6 x 1.48 inches dimension with a weight of 2.36 ounces.
This mouse is a very lightweight corded gaming mouse intended to feel like a genuine wireless gaming mouse in your hand during gameplay. With a tough honeycomb shell, Radiant mouse skates, along with braided ascended cable. According to reports, this mouse has some of the best in-hand feels compared to all other available mice on the market, and this feeling made us love this mouse for drag clicking.
The mouse has an ambidextrous design that can appeal to both left-handed and right-handed gamers as well as those seeking a more symmetrical mouse.  Model O comes premium G-Skates with a thickness of 0.81 mm, which have rounded edges that don't stick on your pad, so your mouse will glide smoothly like butter.
Moreover, it has a 12000 DPI Pixart 3360 Sensor that can be remapped with the help of software. With a polling rate of 1000 hertz, this sensor allows for flawless tracking and zero mouse acceleration.
The Omron switches that are rated for 20 million clicks and 6 programmable buttons, which can be programmed directly from the mouse, make this mouse a more suitable option for drag clicking.
Often while playing games for long hours, you will see your hands get sweaty. But, with Glorious Model D, this isn't an issue at all because of its honeycomb design. While playing, you'll scarcely notice the holes, but they provide ventilation to keep your palms cold and clean. Cleaning the Model O is simple; simply use any air canister to keep your mouse in like-new condition.
However, do keep in mind that the Logitech software has got some glitch and still needs some work
Pros
Honeycomb design shell to keep your hand cool
6 programmable which are directly customizable without any software
Omron mechanical switches that have a rating of 20 million clicks
polling rate of 1000 Hz
It comes with premium G skates
Cons
Harder to find the grip table
The software got some issues
4. Glorious Model D
Sale
Just like the Glorious Model O, the Glorious Model D is another excellent mouse for drag clicking. Hence we cannot have a proper list of the best mouse for drag clicking without this mouse.
It comes at a dimension of 5.04 x 2.6 x 1.48 inches with a weight of 2.47 ounces. It's a fantastic mix of unique features that gamers with different clicking types need. It's worth noting that its Omron mechanical switches can offer up to 20 million clicks, giving it plenty of space for drag clicking.
Glorious Model D is a mouse that you can always hear someone recommending not just for drag clicking but also for butterfly and jitter clicking. What we like the most about this mouse is the unique feature it offers; By pushing the Debounce Configuration all the way to the left on this mouse, you can turn on or off double clicking. This enables the mouse to quickly record a large number of clicks at once, which is very important for drag clicking.
The mouse's grip is an important aspect to remember when practicing drag clicking, and this mouse will not deceive you in this regard. You can comfortably rest your hand on its ergonomic form when playing games. On the left-hand side, there's a small hump with a convenient thumb rest.
The Pixart 3360 sensor will give you an adjustable DPI of up to 12000 DPI with a tracking speed of 250 IPS, and you will also find 6 programmable buttons, which offer an extreme amount of customization options.
If you are an MMO and MOBA player, you may find the mouse to be a bit less when it comes to the number of buttons, and there is a slight issue with this mouse which isn't a major issue m.
Pros 
Excellent lightweight build quality
Tracking speed of 250 IPS which is very fast
You can easily turn the double click off or on
Premium quality thumb rest for better grip
good quality long braided cable
Cons
Slight flexing issue
Fewer buttons for MMO and MOBA players
5. Razer DeathAdder Elite
Sale
The Razer DeathAdder Elite is one of the most highly-rated gaming mice out there for drag clicking. Starting from its build quality to real-time user experience, this mouse has a lot to offer which we will see in this review.
This mouse comes at a dimension of 2.9 x 1.69 x 5 inches with a weight of 4.6 ounces. There are many different models of the Razer DeathAdder series, but the Elite series stands out from the rest for drag clicking.
The Razer DeathAdder Elite has Razer's latest advanced optical sensor, which has a DPI of 16000 and tracking precision of 450 inches per second. Moreover, the Razer Mechanical Mouse Switches are well rated and tested for 50 million clicks; so you know how durable this mouse is
The superior ergonomics that professional gaming pros swear by, so you'll have unrivaled precision and pace to conquer the field. It comes with 7 programmable buttons and 16.8 million colors which can be customized by Razer Synapse software.
What we like the most is the ergonomic shape of the mouse and the side rubber grips. The rubber grips are of premium quality and provide the gamers with complete control over this mouse which is very important for drag clicking.
Get enhanced command with a Gaming-Grade scroll wheel. So, when scrolling or pressing the middle button, keep a tight grip on the wheel. You'll never have to worry about misfiring, thanks to the accurate tactile feedback.
The mouse is super comfortable to use because of the ergonomic design, and if you have medium to large hands, your hand will perfectly fit the buttons, and your fingers will have enough space to rest. More importantly, the up and down buttons are on the mouse; hence no need to go to the program to change it. You will find two buttons near your thumb which gives you more access over using the mouse.
One thing that is a must mention is that the position of the DPI button could be better. It is placed in such a place where you have chances of accidentally touching it during gaming.
Pros
The ergonomic design makes it super comfortable to use
Easy to install as the installing program comes up automatically when you plug in the mouse
strong braided cable system
Very quick response time
Has good rubber grip
Cons
The position of DPI buttons could be better
Not suitable for people with smaller hands.
6. Logitech G302 Daedalus Prime MOBA Gaming Mouse
As the name suggests, The Logitech G302 mouse is designed for Drag clicking, especially for MOBA players.  This mouse comes at a dimension of 2.56 x 4.53 x 1.46 inches with a weight of 4.5 ounces. The lightweight makes it more preferable for great drag clicking.
In our detailed analysis of the Logitech G302, we like the fact that this mouse is durable; the side buttons are rated up to 20 million clicks. Hence keep drag clicking without any worries. The buttons come with a metal button spring tensioning system, and you will get 6 programmable buttons. You can save your setting, usually with the onboard memory of the Logitech G302.
The sensor is another thing worth mentioning. The Logitech G302 offers their exclusive delta zero sensors which are built to be fast and accurate with improved clicks. The sensor allows 4 on-the-fly DPI settings of 240-4000 DPI; go from pixel-perfect aiming to lightning-fast movements in a matter of seconds.
The cable is very durable and long; 2.10m which has a response time of just 1ms. Solid construction, with a soft matte texture that feels good in the hand, does not rattle when shaken. The retention springs can have satisfying clicks. 6 Mouse feet that make sure there is no wobble and a tactical mouse wheel that scrolls in stages.
If you prefer to use a claw grip, this mouse was made just for you. You can also use the fingertip grip, but this makes the mouse feel a little difficult to use. But do keep in mind that for palm grip users, the Logitech G302 isn't the best option out there.
Pros
It has a soft texture finish which feels good in the hand
The LED honeycomb side and the G logo looks aesthetic
Easy to use the software provided by Logitech for this mouse
Best for Claw grip users
Exclusive delta zero sensors which are fast and accurate
Cons
Not suitable for gamers who use a palm grip
You cannot find any RGB
7. ROCCAT ROC-11-730 Kone Pure Ultra
Another gaming mouse from ROCCAT in our list was mandatory to include as the ROCCAT ROC Kone pure ultra is surely one of the best mice for drag clicking compared to all other options available in the market.
It comes at a dimension of 4.53 x 2.76 x 1.54 inches with a weight of 2.33 ounces. It is one of the lightest mice that we have reviewed so far. The Kone Pure Ultra has an ultra-light ergonomic design and weighs just 66. 5 grams. As an incredibly light mouse, it is an industry first in that it is also ergonomic.
What we like the most is that the durability and grip are combined thanks to a hybrid anti-wear coating. This coating also protects the surface from dirt accumulation. And hence this mouse is an excellent choice for drag clicking because of the grippy and sturdy surface.
The ROCCAT pure ultra comes with the all-new 16,000dpi ROCCAT Owl-Eye optical sensor that delivers deadly pointer accuracy. The sensor is distinguished by its outstanding precision and tracking abilities. The PixArt 3389 sensor is used.
Another unique design is the AIMO illumination; ROCCAT's AIMO is a living lighting eco-system. Its capabilities expand in lockstep with your computing habits and the number of AIMO-enabled devices you link.
This mouse is feature-packed. Many other useful features include the inclusion of the 2D Titan wheel, enhanced click dynamics, additional mouse foot with curved corners, and a thinner, more versatile cable for a lighter-than-air gliding experience with outstanding click precision.
The ROCCAT pure ultra is designed for all sizes of hands, but people with the smaller hand can face difficulty in perfectly controlling the mouse to get perfect shots during gameplay.
Pros
One of the lightest mice available for drag clicking
designed in such a shape that will give you an excellent grip
2D Titan scrolling wheel which is accurate and fast
comes with the brightest RGB lighting you will probably see in another mouse.
The mouse can glide across speed in ber high speed.
Cons
the scroll wheel often makes a hollow click while scrolling up, which can be quite unpleasant
You canot bide the downward click of the scroll wheel.
Buying Guide for the Best Mice for Drag Clicking
Well, what mouse you want for drag clicking depends completely upon you. There are many factors that you can check before buying the best mouse for drag clicking.
However, these all are general rules, and you have the freedom to completely deteriorate from these rules. But our recommendation is to follow them.
Debounce Delay
Denounce delay is important to increase the number of clicks which is important for drag clicking. The general rule of thumb is the lower the Debounce delay, the higher the number of clicks will be.
Newly designed mice, on the other hand, are built with a long Debounce Delay and thus have trouble detecting very quick consecutive clicks. This is because a mouse that easily registers double clicks is frowned upon in most games.
But for drag clicking, you will need a lower Debounce delay. Some mice come with options of controlling your own Debounce time. In contrast, now many mice get rid of this problem by using mechanical and optical switches.
Grip
One of the essential factors to apply drag clicking is the grip. You need to have a firm grip over your mouse to create perfect drag clicking.
Since the Tip and Claw grips are designed to click DOWN instead of allowing the fingers to slide over the keys, they are hardly used in mice designed for drag clicking.
So what grip you commonly use for drag clicking? The answer is the palm grip which is the most common grip that you will find incorporated in a good mouse designed for optimal drag clicking.
This is because the palm grip places the fingers at an angle that allows you to drag them across the board. As a result, you'll need a mouse with a strong base grip and a good middle bump for a palm grip.
You might be tempted to use the compact mice, but refrain from buying them for drag clicking. As with drag clicking, you need a good grip and enough space to click; a compact mouse can never give you this freedom.
Build Quality
Build quality is important; when choosing a gaming mouse not just for drag clicking but also for other techniques, you must look into the build quality.
A gaming mouse should be durable to last you for long, and it also must be made in such a way that it is lightweight, so you can have better control of the mouse for drag clicking. For drag clicking, avoid musing too much heavier gaming mouse.
Covering material
A significant factor is the material used on the mouse surface. You need a mouse that provides ample resistance to grip your hand but still low enough so that your fingers can easily slide over the keys. Your fingers will not drag on a mouse coated in a high-resistance material. So you should look for rubberized matte plastic covering.
You can choose another option; you can buy an additional grip tape thatthat can be attached to the buttons of the mouse to make it grippier. You can find grip tape easily available from famous brands like Razer.
Programmable Buttons
If you are into different types of games, then a gaming mouse with a more programmable key is a must. More programmable keys mean you will have more buttons to work with and set actions according to your choices based on the different games you play.
Frequently Asked Questions
Down below, let us see some of the most frequently asked questions related to the best mouse for drag clicking. We will try to answer all these questions and try to clear out all your confusion.
1. What is drag clicking?
Answer: Drag clicking, like many other clicking types, is a clicking technique used to achieve the highest possible CPS or Clicks Per Second
This comes in handy in games like Minecraft, where you perform actions by tapping. More decisions are taken as a result of more clicks.
Drag clicking increases a user's CPS by allowing them to push the mouse button repeatedly while dragging a finger over it. This can be accomplished by running your finger along with the mouse button in a manner that presses it down. This registers a click, and the dragging motion brings the button back down, registering another click.
Drag clicking, in short, will increase your CPS much more compared to any other clicking technique. Now drag clicking cannot be done with regular mice, and you need a specially designed mouse for this. Check our review above to find the best mouse for dag clicking.
2. Is drag clicking banned in some servers?
Answer: Some servers prevent drag pressing, which is a disadvantage. This may result in you being banned because it is considered an unfair advantage. To be secure, check to see if drag clicking is permitted on your server before continuing.
3. What is the advantage of drag clicking?
Answer: Drag clicking will increase your CPS very high. This increases the number of clicks you record in a second, which boosts your gaming performance by making you more efficient.
4. What is the best mouse for drag clicking?
Answer: The best mouse for drag clicking. The answer is it is hard to single out just one mouse for drag clicking out of the lot. The market is full of different choices for mouses for drag clicking.
We have picked out 6 in our review; we believe all these mice are the perfect contender for the best mouse for drag clicking.
Conclusion
Unlike butterfly clicking and jitter clicking, drag clicking requires a specially designed mouse. Drag clicking is one of the hardest techniques to master for a professional gamer. Hence it is important that you choose the mouse well to have a smooth gameplay experience.
So today, we review 7 mice which we believe to be the best mouse for drag clicking. Don't make your decision just by listening to us. Do your research, and if you properly research, we are sure that you will come back to our list of the best mouse for drag clicking.
So without anymore, choose your class and show your true competitive nature to bring the beast inside of you.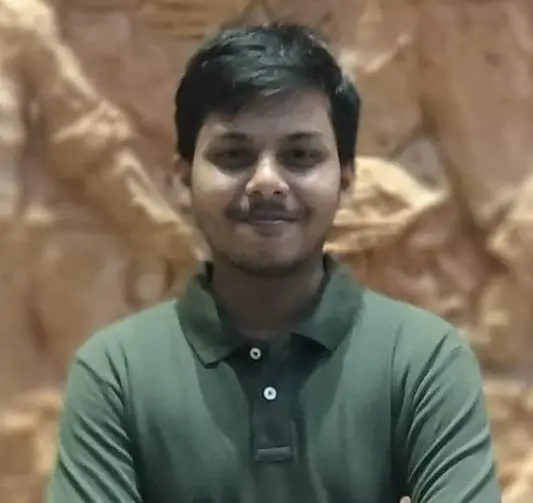 Hello Good People! This is Pavel and Welcome to PC Delight!
I'm an Electronics Engineer by profession with a passion for Gaming & PC builds. When I came up with the idea for PC Delight, it was my goal to share & offer the very best PC building ideas to tech-loving people like myself.
Since my school days, I've been just addicted to gaming & PCs. That leads me to experiment with various ways around the very niche, resulting in great productivity. And I'm here to share those practical experiences. So that next time you start some experiment with your PC builds or struggle to cope with a certain game, I'm here with the solutions. With these philosophies, I started my journey in 2017 and just kept going.