What differs regular gamers from professional gamers is the techniques, gaming professional uses to win the game over other gaming contestants. Jitter clicking is among the few skills that gamers use. Jitter clicking is a mouse-clicking method that requires using just one finger to press as quickly as possible. Hence today, we will review the 6 best mice for jitter clicking.
Jitter clicking is very useful in "RPG" games as clicking as fast as possible can give you an immense edge over other players. The spectrum of the gaming community has been greatly expanded thanks to online clicking gamers. Although new advanced developments have changed the gaming industry, there is still a substantial market for classic mouse-clicking games.
Short bursts of mouse clicking necessitate power, pace, and stamina. However, it also requires the use of good mice capable of absorbing the constant striking. Hence having a mouse explicitly designed for jitter clicking is necessary. So, please do not go anywhere, as you see our list down below.
Best Mouse for Jitter Clicking
1. Corsair Nightsword RGB
Sale
Our hand size can vary, and it can vary a lot from person to person; let's say you have a large hand, you will need a large mouse which you grip well for jitter clicking. Then the Corsair Nightsword is the one, coming at a dimension of 5.08 x 3.38 x 1.71 inches with a weight of 4 ounces.
When it comes to design language, this mouse has an ergonomic design. It has a design to lower the risk of RSI or Repetitive Strain Injury during long periods of play, such as gaming marathons. What we like the most is the additional thumb rest feature; this feature is handy for people with large hands during jitter clicking.
It comes with an 18,000 DPI sensor which is excellently fast and precise. You will be able to keep your focus on your goals and hit all of your expertise shots as it uses a custom Pixart PMW3391 optical sensor that changes in 1 DPI resolution stage. You can achieve total sensitivity customization and ultra-accurate monitoring. Additionally, the Corsair Nightsword offers up to 50 G acceleration and 400 IPS high-speed motion detection.
Another feature that is worth mentioning is the customizable weight option. It allows you to scatter extra weights around the mouse for a more balanced feel. This can be tailored for ergonomics or to improve the gaming experience if desired. There are 120 different weight and balance settings available thanks to two sets of weights and six mounting positions. CORSAIR-exclusive software senses the mouse's center of gravity in real-time, enabling you to fine-tune the balance and change the weight between 119g and 141g to best match your grip.
Ten completely programmable buttons allow you to personalize your gaming experience, with effective macros and key remaps available in-game. You will also be able to customize the RGB as your choice.
However, this mouse is not that suitable for people with smaller hands as they will have a tough time reaching the keys.
Pros
A custom PixArt PMW3391 native 18 000 DPI optical sensor that is fast and accurate.
It comes with 10 programmable buttons
Excellent rubber grip for a more tight grip.
Additional thumb support for people with larger hands.
Customizable weight options.
Cons
People with shorter thumbs can have problems using it.
The cord on the mouse is relatively rigid.
2. Logitech G900 Chaos Spectrum
Sale
In case you are wondering and searching for a good quality wireless gaming mouse for jitter clicking, then the Logitech G900 chaos spectrum is for you. You can only find a few wireless gaming mice which will have a good performance, and the Logitech G900 is one of them. Hence it is was a must include in our list of the best mouse for jitter clicking.
It comes at a dimension of 5.12 x 2.64 x 1.57 inches with a weight of 3.84 ounces. The mouse contains a fast, swift response time. The mouse's sensitivity is astounding, with a 1-millisecond report pace. This mouse uses 2.4GHz wireless enhanced synchronization for a more rapid movement response. Windows 7 or later is needed to use the mouse. Moreover, this wireless rechargeable has an excellent battery; it can last over 30 hours on a single charge, thanks to its battery-saving Clock Tuning Technology.
What we like the most is the adjustable 200-12,000 DPI sensor which is quite impressive for a wireless gaming mouse for jitter clicks. Since it uses a powerful optical sensor, PMW3366, it has high tracking precision. And you can stay assured that there will be no filtering across the entire DPI range of 200 to 12,000, guaranteeing top-notch accuracy.
More interestingly, the design language is done so that both right-handed and left-handed users can use it as it comes with a customizable button layout and comfortable ambidextrous design. The mouse provides excellent grip, which makes it ideal for jitter clicking because it not only absorbs relentless hitting but also retains composure even when jerked suddenly/
The RGB will also give you more than enough customization options. You can change up to 16.8 million colors, contrast, breathing light patterns, and more with free Logitech Gaming Software.
Moreover, the buttons come with a Pivot design that enables a crisp, cleaner clicky feel with consistent, quick, precise, and stable click results. But, do keep in mind that this mouse won't come with any charging dock.
Pros
Despite being wireless, you can expect a lag-free performance.
It is suitable for both right-hand and left-hand people.
It can charge very fast and last up to 30 hours on a single charge
The Pivot design buttons provide a clicky and sturdy feel for jitter clicking.
8 million RGB customization option
Cons
The Charging Dock is not included with the package.
The rattling of the scroll wheel can be seen at times.
3. Razer Naga Trinity Gaming Mouse
Sale
Razer makes mouses, keyboards, and other gaming accessories for almost all accessories. They are a well-renowned brand in the gaming world. So, it was a must to include Razer Naga Trinity Gaming Mouse in our list of the best mouse for jitter clicking.
The Razer Naga Trinity is one of the most functional and portable gaming mice around. Razer mice have been around for a long time, but with the arrival of the Naga Trinity, the company added a slew of new features while keeping the classic style. It comes at a dimension of 4.69 x 2.93 x 1.69 inches with a weight of 4.2 ounces.
What we like the most is the programmable option as this mouse comes with 2,7 or 12 programmable keys, which is quite a lot compared to other models available in the market. Moreover, it also comes with three adjustable side panels that have a thumb rest.
This is a mouse that is popular with gamers because it allows you to delegate skills and actions to the programmable keys. RPG games, for example, are excellent candidates for this gaming mouse which makes it more than suitable for jitter clicking.
It is one of the most versatile mice out there due to its 5G mouse sensor, customization and replaceable side panels, and many more. The panels are kept in place by magnets, making them easy to detach. They are also flush with the cursor, so you won't see the seams when being used.
The Razer naga trinity comes with a high precision 16000 DPI optical sensor for a high gaming experience; the dedicated reprogrammable DPI buttons allow for on-the-fly sensitivity modification. The programmable buttons can be delegated to macros, allowing you to perform a variety of actions both in games and outside of them. Additionally, the Razer Synapse app will enable you to adjust the RGB lighting on the mouse as well.
There have been complaints about the Razer synapse software, and the side buttons can be stiff at first due to the design.
Pros
It comes with a versatile side panel that can be customized.
It comes with an excellent sensor, one of the best among other Naga series.
Smooth motion tracking.
Huge customizable option
Comes with 2, 7, and 12 programmable keys.
Cons
The side buttons can be stiff at first.
The software needs improvement.
4. Logitech G Pro Wireless Gaming Mouse
Sale
Another wireless gaming mouse from Logitech in our list of the best mouse for jitter clicking and likely so. This is one of the best wireless mice out there for jitter clicking. It comes at a dimension of 1.57 x 2.5 x 4.92 inches with a weight of 2.88 ounces.
As the name suggests, the Logitech G Pro is ideal for gamers who favor wireless mice over wired mice. This wireless mouse was designed to withstand the drudgery of competitive Esport gaming, and it comes with a slew of useful features. Logitech worked with Pro esports gamers for two years to create this masterpiece.
It's a high-performance device designed to eliminate latency problems, a common problem faced by wireless mice. You should expect reaction times of less than a millisecond. As a consequence, users should expect a high level of success when playing.
Just like us, you will feel the performance of the Hero 25K sensor. At speeds of over 400 IPS, it records wild flicks. With no smoothing or filtering, you can achieve optimal output at any dpi. This is one of the most accurate sensors created by Logitech ever. With up to 25,600 DPI and 10X the power consumption of previous generations, It delivers the best in wireless gaming speed, precision, and sensitivity. 32-bit ARM microprocessor
The mouse has an ambidextrous design; hence, it can be used by both right-handed and left-handed gamers, making this mouse more versatile. It is designed with a unique endoskeleton design which provides a super-thin and highly durable outer shell. This structure makes this mouse very lightweight which makes it very suitable for jitter clicking.
But the curser has seen to be slow down at times and suddenly accelerate when the CPU load increases.
Pros
Designed with High performing 25k Hero sensor.
Very lightweight, so practical for jitter clicking
It comes with a one-year hardware warranty
It has a super-fast 1-millisecond report rate connection
Four removable programmable buttons
Cons
The cursor can slow down and suddenly accelerate when the CPU load
5. SteelSeries Rival 600 Gaming Mouse
Sale
SteelSeries Rival 600 is one of the most highly reviewed and rated mice for jitter clicking in our list of the best mouse for jitter clicking. The mouse comes at a dimension of 2.7 x 5.16 x 1.73 inches with a weight of 4.9 ounces. This is one of the best FPS gaming mice from SteelSeries. Because of the significant weight mechanisms and RGB lighting systems, the mouse is associated with high-end peripherals.
One impressive thing that we liked about the SteelSeries Rival 600 Is the use of a dual sensor. It comes with a 12,000 CPI TrueMove3Plus Dual Optical Sensor; when you lift up and set down the mouse, there will be no more needless activity. Accurate 1-to-1 monitoring is combined with revolutionary state-of-the-art lift-off data points in different in the latest double sensor system. For the first time in history, you have full power – even at take-off.
Everything about this mouse is something that SteelSeries has given huge thought to this. In addition to the usual left and right-click, the Rival 600 only has three side keys. The button design is cleaner, simpler, and more spacious. Since the mouse has more room, all of the buttons are larger, allowing for a more relaxed grip and clicking experience. The switches are mechanical that comes with a reinforced split-trigger design which allows up to 60 million clicks.
You will find a powerful 32-bit ARM processor. It offers lower latency and helps you to save CPI and lift-off sensor configurations, customized lighting effects, button keybinds, and complete macros for use at LAN events and tournaments without the need for software.
The weight customization option is very impressive, where you can customize the weight components by moving them to find the best weight balance. Moreover, it comes with additional reliable silicon side grips, which will ensure you have the maximum grip of the Rival 600 mouse during gameplay.
The rubber pads on the side can get damaged after a year of heavy usage.
Pros
The design is sleek with an ith an excellent build quality
Comes with 12000 CPI with TrueMove3Plus Dual Optical Sensor
The weight is tuneable according to your preferences.
The software is pretty easy to use
The buttons are layout in such a way that gamers do not find it confusing to use.
Cons
It gets tricky to adjust the weight
The side rubber pads can degrade over years of usage.
6. Logitech G303 Daedalus Apex Performance Edition Gaming Mouse
Logitech G303 is top of a line gaming mouse for hitter clicking. If you have no problem spending few bucks on your mouse, then the Logitech G303 is for you. It comes at a dimension of 1.45 x 2.56 x 4.5 inches with a weight of 7.2 ounces.
The Logitech G303 Daedalus Apex gaming mouse is a susceptible gaming mouse that many pro gamers prefer. The mouse's overall design is average, but it provides a lot of stability. It is similar to its predecessor, the Logitech 302, but with a larger palm rest.
What we like the most is the customizable option that this mouse comes with. It is a  diamond-shaped mouse that weighs about 127 grams. There are six separate keys on the mouse, including a DPI period button. It also has a button underneath the scroll wheel that allows gamers to switch between dpi settings quickly. Over five dpi settings are available, ranging from 5dpi to 12,000dpi for lightning-fast maneuvers.
You will also be able to customize your RGB lighting. Adapt the colors from a range of 16.8 million colors as your desire to match your workstation device or environment. This mouse is very lightweight as well as durable, which will ensure max comfort during the long hour of gameplay. The buttons come with a metals spring button tensioning system designed and tested to last at least up to 20 million clicks.
A nice added feature is the breathing mode which allows the color to fade in and out gradually. Moreover, the optical sensor in the mouse reads the hand gestures with the most remarkable accuracy for a superior precision gaming experience.
There is bad news for left-hand users, though; left-hand users won't be able to use the thumb button on the left side.
Pros
The layout is engineered in such a way that there won't be any accidental clicks on the side button.
The mouse weighs only 87 grams without the cord.
They are designed to provide maximum grip.
Precise optical sensor for the smooth gaming experience.
The breathing mode looks appealing to the eyes.
Cons
Tough to use for left-hand users.
Only one programmable button on top
Buying Guide for the Best Mouse for Jitter Clicking
Plenty of factors play an impact when choosing the best mouse for jitter clicking. These factors are a must to keep in your head while you are searching for the perfect mouse for jitter clicking.
Durability
These mice are not cheap, and hence you cannot keep on buying a new gaming mouse often. It is essential that you choose a mouse that has an excellent build quality along with a high endurance rating. Since you will be clicking so quickly, you will undoubtedly make a lot of key impressions, and the mouse will eventually catch up to you.
A durable mouse should last you way longer than a standard mouse, mainly if you use it for jitter clicking, which requires a little more force than usual. You will need a nice strong mouse to avoid having to replace it earlier than intended.
Always check the number of clicks the mouse is rated for because that tells you about the durability of the mouse. A durable mouse can have a rating of 20-70 million clicks.
Weight
When searching for a mouse for jitter clicking, weight should be another key consideration factor. For jitter clicking, you need a lightweight mouse that you can grip well. Jitter clicking requires you to put pressure. Hence it would be best if you had a good grip on the mouse to perfect the art of this technique.
Moreover, Lightweight mice are easier to move around during gaming compared to heavy-weight mice.
Programmable buttons
Pro gamers need to program the switches of their mouse according to their preferences. This plays a huge impact on the games you play. So your mouse needs to have programmable buttons to give you full control of customization according to our requirements.
Types of Switches
In general, gaming mouse comes with two types of switches; mechanical and optical—standard mice relay information when you click to the computer through the conduction of electrical current.
This is fine, but after a press, the switch and its mechanisms will normally vibrate as they attempt to return to previous positions. Debounce delay is a function that certain mice use to solve this problem. Although it tends to minimize unnecessary signals, it also adds a pause, which could mean losing a game in competitive games.
Optical switches are a safer choice. These send information through a beam of light, which occurs as soon as the key is pressed. As a result, you get extremely fast response times and significantly improved gameplay performance.
So for jitter clicks, try to go for a mouse with optical switches as they do not have a delay or a lag, and you will get superior performance.
Budget
Just like everything else you buy, while buying the best mouse for jitter clicks, budget is something you must think of. Gamin mouse for jitter clicks are available for a huge variety of price ranges, starting from as low as 20 dollars and as high as 500/600 dollars and sometimes even more.
It depends on you what is your requirement and needs. Generally speaking, any gaming mouse over 50 dollars will give you excellent gaming performance. You can check our list above, where we reviewed the 6 best mouse for jitter clicking. We tried to cover good mouse from all price range.
Frequently Asked Questions
1. What is the goal of Jitter clicking?
Answer: The main goal of jitter clicking is to enhance your clicks per second in order to improve your performance in games, especially those in which you compete against other players.
Jitter clicking will help a gamer to beat their opponents even quicker in online multiplayer games like Minecraft PVP and other RPG games where there is Player versus Player. This certainly makes the game more competitive and enjoyable.
2. What is Jitter Clicking?
Answer: During jitter Clicking, you shift your arm/and/or wrist muscles to make yourself click quicker. Jitter clicking is just clicking the mouse with one finger, normally your index finger, as quickly as you can. You will get up to 8-10 cps by jitter clicking, which varies depending on how quickly you can press.
3. Is Jitter clicking bad for health?
Answer: Jitter clicking continuously for few hours every day can cause wrist pain, muscle fatigue, and arthritis. However, if you take a frequent break while playing the game and don't jitter continuously for a few hours nonstop, then you should be good to go.
Conclusion
For games like Minecraft, jitter clicking will give you an edge. Jitter clicking takes years and years of practice to master the technique. To have faster jitter clicks, you need the perfect mouse.
Hence today, we reviewed the 6 best mice for jitter clicking, which we believe will give you the best performance during heavy gaming. During our review, these 6 mice stand out from the rest of the numerous choices in the market.
Now it is time for you to choose the best mouse for jitter clicking for yourself.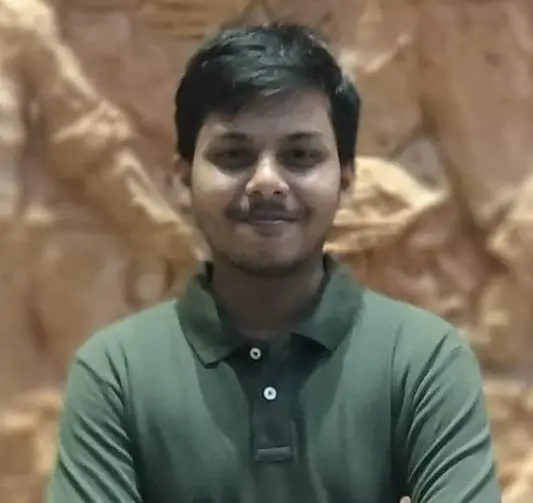 Hello Good People! This is Pavel and Welcome to PC Delight!
I'm an Electronics Engineer by profession with a passion for Gaming & PC builds. When I came up with the idea for PC Delight, it was my goal to share & offer the very best PC building ideas to tech-loving people like myself.
Since my school days, I've been just addicted to gaming & PCs. That leads me to experiment with various ways around the very niche, resulting in great productivity. And I'm here to share those practical experiences. So that next time you start some experiment with your PC builds or struggle to cope with a certain game, I'm here with the solutions. With these philosophies, I started my journey in 2017 and just kept going.