Even though monitors look like a TV or other displays, they are intended to be used with a PC. So, it is pretty common for you to think about whether or not monitors require any computer. Thus, we come to the question: can you use a monitor without a PC?
Yes, you can use a monitor without a computer because monitors now offer more connection choices than before. You may connect it to a laptop, Xbox, PS4, Cable box, Blu-ray device, or any video output device of your choice. So, to use a monitor, you don't actually need a PC.
Hence, if you are confused about how to use a monitor without PCs and whether they will actually work or not, I'm here to help you. From my research and experience, I will discuss everything you need to know regarding the use of monitors without computers.
can you use a monitor without a PC?
You do not need a PC for using a monitor. A monitor can only display the output of a device. Therefore if it receives information from other devices, it may be used without a computer.
However, if no device is connected, the monitor will switch on but display nothing. As a result, displays do not require a PC if coupled with consoles or streaming devices. A gaming monitor is more than a simple display for playing video games. It's also the greatest choice for watching high-resolution films and movies.
Nowadays, monitors are highly adaptable with a wide range of applications that can be modified to meet the demands of everyone – from business workers to gamers. To summarize, if you wish to utilize a monitor for other purposes, a complete PC is not required.
How to use a monitor without a PC?
As I mentioned before, you don't need a computer to use a monitor. So, for what other purpose can you use a monitor?
Nowadays, monitors come with various types of connections; hence you can use these ports to connect your monitor in different ways.
Connecting laptops with monitors.
Connecting with a cable box.
How to connect Monitors with Consoles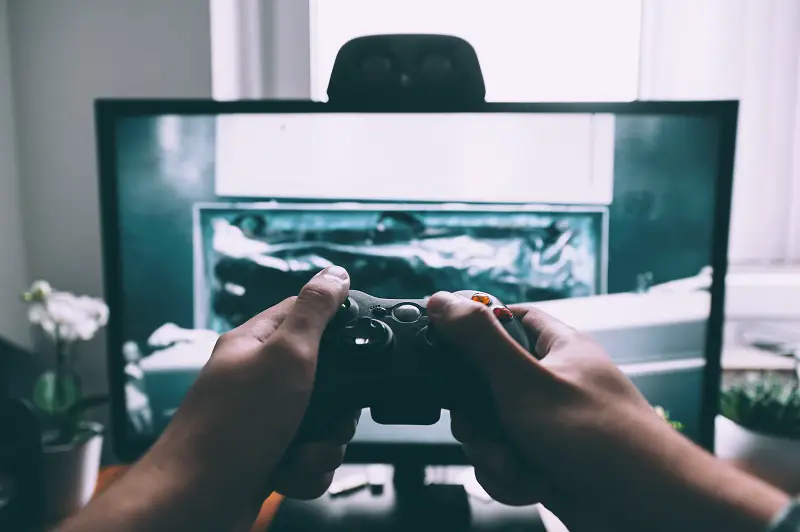 You can utilize a monitor with almost any console that has an HDMI connector, courtesy of HDMI ports. Now there are two versions of HDMI connectors in use: HDMI 2.0 and HDMI 2.1.
You'll find HDMI 2.0 ports on the PS4, Xbox One, and other 'old-gen' devices, which means you'll be able to utilize them with any display that has the same. As a result, these consoles may provide the same output to the monitor as a PC's GPU.
However, bear in mind that if you just use the console, you won't be able to utilize the desktop functions; instead, you'll only be able to use the console's functions.
The first step is to switch on the monitor and verify that it is tuned to the proper input, as you might already know that monitors have a lot of different input options.
Before you connect the HDMI to your monitor, Turn on your console and set it in HDMI mode from settings.
You should find HDMI ports on your monitor either on the back side or on the lower right or left side. Connect one end of the HDMI there and connect the other end of the same cable at your console's HDMI port
Lastly, attach your controller to one of your monitor's regular connectors.
Connecting the lower gens of consoles with a monitor isn't that difficult. But things become a little trickier with the PS5 and Xbox Series X because you'll need the newest displays with HDMI 2.1. Furthermore, these displays are on the more pricey side.
Another thing to remember is if your display does not have a wifi transmitter or an HDMI cable port. Based on where you want to install the monitor, you may require an extension cord to guarantee that it can supply adequate power for both devices.
How to connect Monitors with Laptops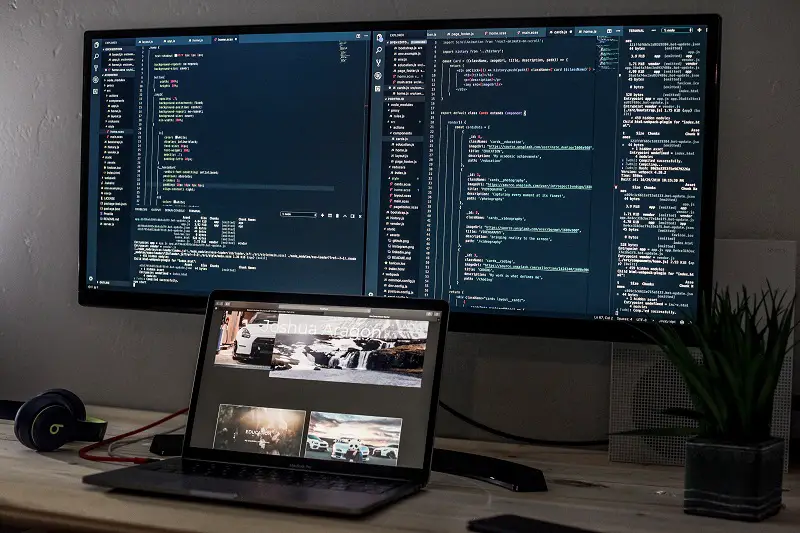 Knowing how to connect a laptop to a display necessitates familiarity with the various connections, quality, and other elements such as refresh rate. Make sure your laptop has HDMI out, your monitor has HDMI in and the appropriate connection.
VGA, DVI, HDMI, and DisplayPort connections all have distinct outputs on displays. You should also know what quality comes with each configuration and double-check that they are compatible and the mode it allows.
The cable is the most crucial component. The ideal option is to get an HDMI cable that supports 1080p 60Hz–the greater the framerate, the faster your monitor will respond.
Connect using HDMI
This is the best option to connect your laptop with a monitor, providing the best image quality and refresh rates. Connect the "HDMI in" to your monitor. Also, connect the other end to your laptop "HDMI out," and you have successfully completed the connection.
Connect using VGA
VGA is one of the most widely used connections. They use an HD15 connection to connect a computer or laptop to a display. To connect a monitor to your laptop through VGA. You will need to look for the 15-pin VGA connector on the back or side of your laptop. Simply align the connection end of your monitor with the VGA connector on your laptop and plug it in.
Connect using DisplayPort
Like HDMI, the DisplayPort (DP) connection transmits high-definition HD audio and video signals from a laptop to a display. On computer monitors, DP is actually more common than HDMI. The DP has five lines, with a tilted top right-hand corner, whereas the HDMI has eight, with similar left and right-hand corners.
Get a DP cable and attach one end to your laptop and the other end to the DP port on your display if your laptop has a DP port.
What is the difference between a PC and a monitor?
A PC is a personal computer that sends a signal to the monitor telling it what to display. Typically, a PC's graphics card transmits the signal to the display. However, if the computer doesn't have a GPU and instead runs on an APU, the signals will be sent to the monitor through the motherboard.
The monitor is essentially the display; it's a TV-like device with all the moving graphics and text on it. It is the display screen on which you see the information shown by your computer.
The desktop or computer, often known as the System Unit or PC, is the box that sits to one side or underneath the monitor. It is the one who does the actual labor.
Is playing console games on a monitor better than playing on a TV?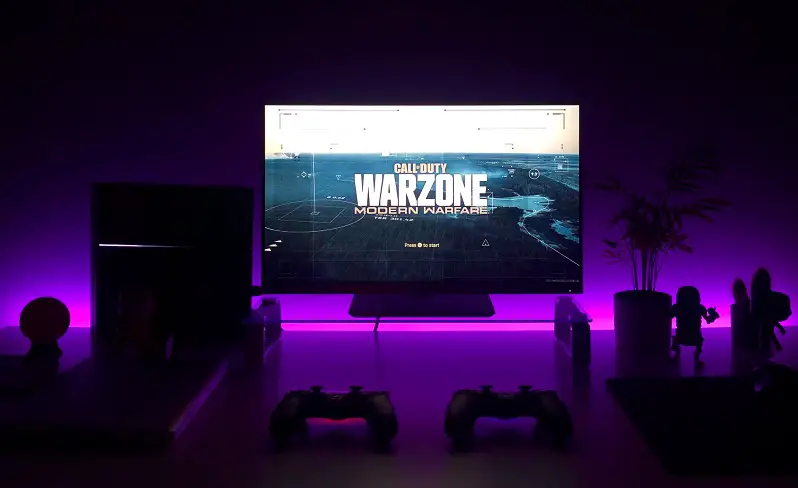 Many factors need to be considered when finding answers to this question. Considering overall performance, console gaming on a gaming monitor will have a better performance than on a regular TV.
The decreased input lag, which would be the time it takes for the information received by the display to be decoded and presented on the monitor, is one of the great benefits of playing console games on a gaming monitor rather than a TV.
When viewing TV, televisions use a lot of filters to improve visual quality, such as noise removal and upscaling. However, this takes time and results in input lag. None of these capabilities are desired when playing console games because the console and game engine control visual quality. Any further TV processing merely adds delay.
Gaming monitors are generally 32 inches or smaller, making them ideal for use at a desk where you're at arm's length from the screen. As a result, if you prefer gaming on a huge screen, you will enjoy gaming on a TV because they have very large screens.
Large gaming displays, on the other hand, start to lose their functionality and primary features unless you go for highly pricey curved monitors.
FAQ
Can you Play Xbox on a monitor without a PC?
Answer: Yes, you can play Xbox on a gaming monitor without a PC. It also supports several of the latest PC gaming technologies, like FreeSync and VRR, for practically tear-free gameplay, and some titles even offer a 1440p resolution.
Can I play video games on a monitor without a gaming pc?
Answer: If your display includes an HDMI connector, you should be able to connect a gaming console and play video games without needing to use a computer. You must fulfill the system requirements to play games at a playable FPS.
Can you play Fortnite on a monitor without a PC?
Answer: No, you cannot play Fortnite on a monitor without a PC. While you can connect a console to a display, sadly, you can't play Fortnite without a computer. The game necessitates an internet connection and a keyboard and mouse, both of which are not readily available on most displays.
Conclusion
Do you need a pc for a monitor? No, you do not need a PC for a monitor. However, there are many factors that need consideration if you want to use a monitor without a PC.
Thus, today in this guide, I discussed everything you need to know to use a monitor without any computer properly. These monitors are specifically designed to play games. But, if you want, you can use them in many other ways and know more; read this guide.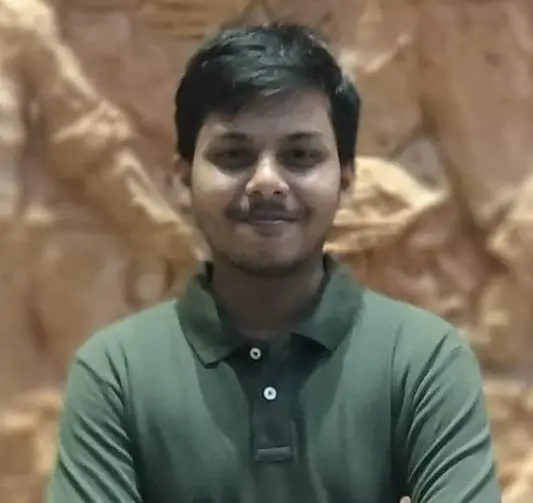 Hello Good People! This is Pavel and Welcome to PC Delight!
I'm an Electronics Engineer by profession with a passion for Gaming & PC builds. When I came up with the idea for PC Delight, it was my goal to share & offer the very best PC building ideas to tech-loving people like myself.
Since my school days, I've been just addicted to gaming & PCs. That leads me to experiment with various ways around the very niche, resulting in great productivity. And I'm here to share those practical experiences. So that next time you start some experiment with your PC builds or struggle to cope with a certain game, I'm here with the solutions. With these philosophies, I started my journey in 2017 and just kept going.