It won't be surprising that your computer monitor just doesn't cut it when it comes to audio quality. Sure, you can crank up the volume and hope for the best, but the chances are good that you'll end up with distortion and crackles. 
When you're seeking really high-quality sound from your computer, it's best to connect external speakers to your monitor. But do you know how to connect speakers to a computer monitor? 
You can connect your speakers to your computer using a cable or Bluetooth. Using a cable will give you better sound quality, while Bluetooth will allow you to move around the room without being tethered to the computer. Logically it depends on the type of speakers and setup. 
So, let's have a closer look. 
How To Connect Speakers To Computer Monitor?
As we mentioned earlier, there are a few different ways to do this, and the method you choose will depend on what type of audio output device you have and how your computer is set up. Hence, it's up to you which method is suitable for you. 
1. Connect Through USB/Digital Connections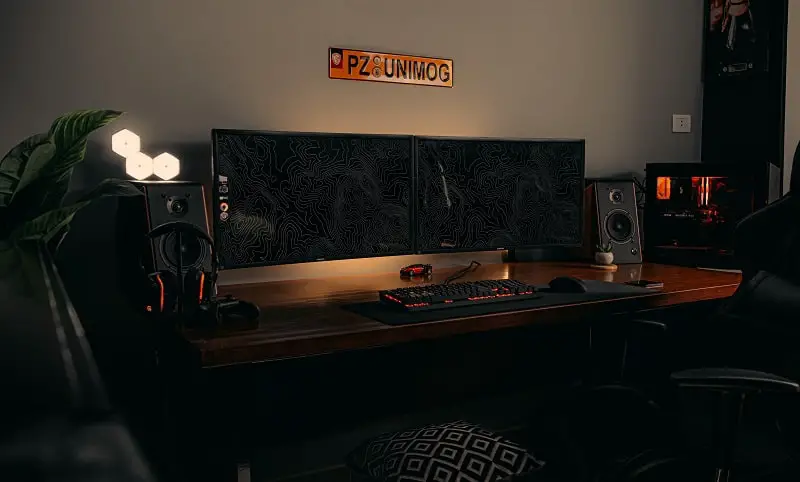 Speakers that have a USB connection are known as USB speakers. These speakers connect via USB to a computer. A USB speaker works independently as its own interface, and it has a built-in DAC. 
Computers output digital audio to the USB port and send it through the cable. The DAC of the USB speaker converts the digital audio into a higher-quality analog sound and delivers the sound to the speaker. 
You can connect a USB speaker to your computer by following simple connection instructions as follows: 
Just attach one end of the USB cable to the corresponding port on the computer. 
If the other end is necessary to be connected, insert the port into the speaker.
To connect your speakers to the computer via digital connections like Lightning cable, you have to follow the same instructions. 
Note:
You may need to install the USB drivers necessary for the speakers to work with your computer. 
Many will simply work without installing a special driver. In that case, the computer will select your speakers as an audio output device when plugged in.
Whenever the computer isn't sending audio to its connected USB speakers, you can manually configure the USB speakers as an output device via Control Panel (Windows OS) or System Preferences (Mac OS). 
2. Connect Speakers to Computer Monitor Using Audio Out Cable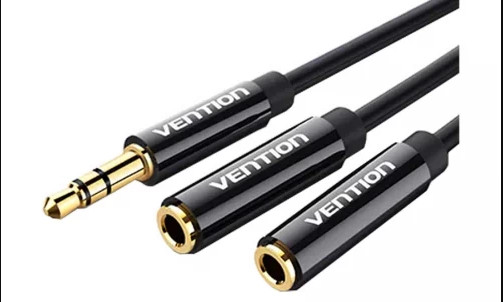 Many external speakers for computers are usually outfitted with amplifier circuits to drive them without draining the power of the computer. 
Individual audio systems for readily accessible personal computers are a basic pair of A/V speakers, 5.1 surround sound units with dedicated speakers front, rear, and center channels, and a subwoofer for deep bass to produce genuine sound effects for videos and video gaming.
In these cases, you can follow the steps mentioned below: 
Step-1: 
When you're using a pair of speakers, start by placing each of the speakers on the left and right sides of the monitor to get a stereo sound experience. 
However, if you want surround sound, an additional center channel has to be placed above or below the monitor. 
While the rear surround channels should be on both sides of the seating area or behind your seating position. Then place the subwoofer either above or below it.
Step-2:
Connect the speaker cables to the appropriate jacks that are labeled on the subwoofer. For instance, using the front left channel to identify the front left audio jack, the primary cable should be connected to the front left jack.
Plug the speaker cords from the left front audio jack on the front right to the speakers on the front left to the speaker on the right front via the rear audio jack.
Step-3:
Use the audio output cable from the subwoofer to the aux input jack on the PC. When using a surround sound system, connect the Audio OUT cable from the right (front) channel speaker to the Aux IN jack on the computer or monitor. 
Step-4:
Depending on your setup, you may need to plug in the power adapter either to the subwoofer power jack or the back of the right channel speaker. 
After that, you need to use a surge protector power strip by conjugating it with the electrical plug. And then, connect this power strip to your preferred wall outlet. 
3. Connect Your Speakers to Monitor Via Bluetooth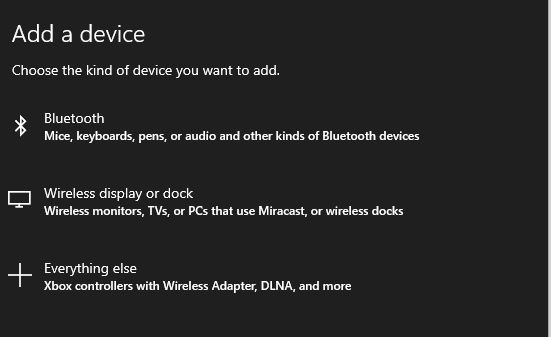 Bluetooth allows for wireless access to your home theater, so it's an excellent choice for many users who appreciate portability.
At present, Bluetooth speakers are available in different options and versions, with the features and functions to satisfy your particular preferences. If you've already owned Bluetooth speakers, this portion is for you. 
To connect your Bluetooth speaker to your device, make sure the computer or phone is Bluetooth-compliant. The term pairing is used when connecting Bluetooth devices together. 
Any time you pair a Bluetooth device, it's described using the word "pairing". Let's now explain in detail how to set up a computer and a Bluetooth speaker.
For macOS:
Turn on Bluetooth on your mac device. Next, select your speaker by ensuring it's disconnected from other Bluetooth sources. 
To begin pairing your Mac with this one, go to the add devices section on the system preference. Now tap the Pair button on the right side of your speaker's name to connect it to your Mac.
For Windows OS
If you have a Windows operating system, use this helpful information to connect a Windows speaker to your computer via Bluetooth. Enable Bluetooth in the settings of the "Devices" menu. 
Select "Manage Bluetooth Devices" and click "Turn on Bluetooth." Make sure your speakers are disconnected from other devices for a successful connection with your personal computer.   
Go back to the Settings App and select Devices. Tap on Bluetooth & Other Devices followed by Add Bluetooth or Other Devices. If your speaker's name is shown on the device list, click on it. 
FAQs
What is the easiest way to connect speakers to a computer monitor?
Bluetooth and the 3.5-millimeter cable are both efficient and convenient to connect to, while the wireless operation is simple and quick.
What type of speakers should I use?
You ought to do your own homework to discover whether there are speakers with built-in amps that are appropriate for your desktop zone. Based on the task in front of you, you may want to consider employing near-field speakers or desktop speakers.
Why is no sound coming out of my speakers?
Make sure the speaker connections are secure. If they suddenly cease functioning without any explanation, it can be caused by a loose connection. Plug the cords back in to ensure secure connectivity. Failure to reconnect the cords may result in an issue with your speakers functioning.
Final Verdict
So, you've learned how to connect speakers to a computer monitor. From now on, you can connect your speakers to the computer without any hassle. 
Whether you want to use the speaker as part of a dual-monitor setup or as an external audio output for presentations or webinars, our guide will help you out.
.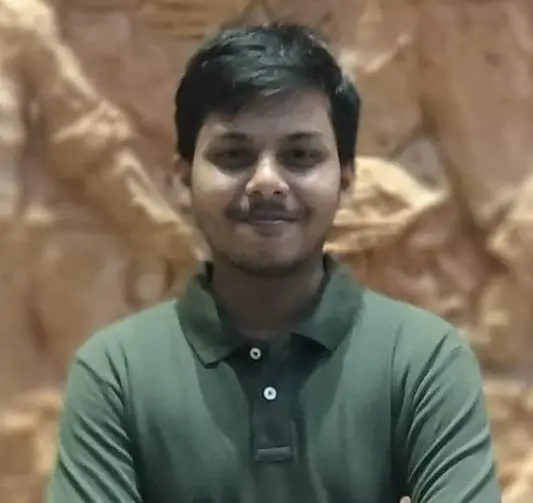 Hello Good People! This is Pavel and Welcome to PC Delight!
I'm an Electronics Engineer by profession with a passion for Gaming & PC builds. When I came up with the idea for PC Delight, it was my goal to share & offer the very best PC building ideas to tech-loving people like myself.
Since my school days, I've been just addicted to gaming & PCs. That leads me to experiment with various ways around the very niche, resulting in great productivity. And I'm here to share those practical experiences. So that next time you start some experiment with your PC builds or struggle to cope with a certain game, I'm here with the solutions. With these philosophies, I started my journey in 2017 and just kept going.