Computer monitors are no longer simple, and massive modifications have come into them. Gaming monitors are intended for serious and professional gamers. The main aim of gaming monitors is to give a better gaming experience. However, many people stay confused with the question, do gaming monitors come with HDMI cables?
Not all monitors come with HDMI cables. However, many of them do come with HDMI cables. In the product details part of the site, the manufacturer will usually specify whether or not an HDMI cable is included.
So, if you are wondering whether HDMI cables will come with your gaming monitor or not, or you may need to buy them separately, then you are in the correct place as today we will discuss everything you need to know regarding HDMI cables.
Do Gaming Monitors Come With HDMI Cables?
Most gaming monitors do come with a built-in HDMI port. HDMI port is essential since a visual system capable of producing high-resolution graphics is necessary for gaming systems.
However, not all gaming monitors come with HDMI cables.
Let us look into a few of the top gaming monitors in the market and see if an HDMI cable is included or not.
| | |
| --- | --- |
| Gaming Monitor | HDMI Cable |
| The Gigabyte G27Q | Yes |
| LG 27UN850-W | Yes |
| Dell 27 LED-backlit LCD Monitor | No |
| LG 27 Ultragear 27GN950-B | Yes |
| HP 24mh FHD Monitor | Yes |
| Alienware 25 AW2521HF | Yes |
| Acer VA24DQ   | Yes |
| Acer R240HY bidx 23.8 inch | No |
These are a few of the most popular gaming monitors out there. But, as you can see from the list, not all of them come with HDMI cables. So, when you buy a gaming monitor, it is important you check the box contents from the website.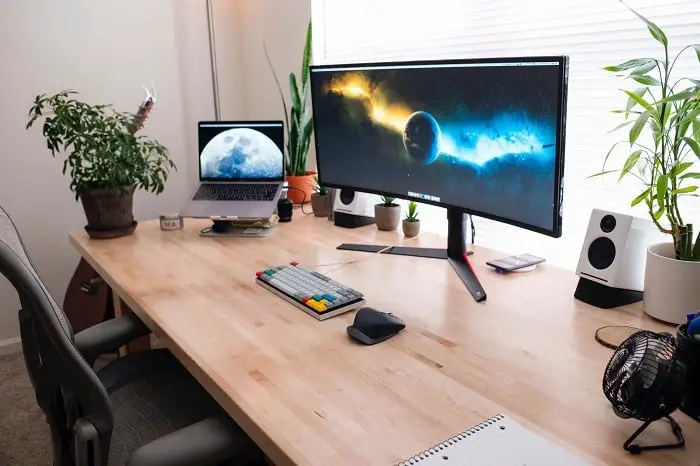 Do New Monitors Come With HDMI Cable?
HDMI is a must for multimedia playback from one device to another. In addition, if you wish to connect your laptop to your monitor, then there is no alternative to HDMI Cables.
Most current monitors feature an HDMI connector on the rear due to its prevalence and efficacy. Furthermore, many monitors will come with an HDMI cable. However, many newer displays do not have HDMI cables, which means you will need to buy them additionally with extra money.
But, if you are going to buy monitors from popular brands like Dell, Samsung, and HP, then you can expect that they will come with HDMI cables inside the box.
Which HDMI cable is best for gaming?
The Ultra High-Speed HDMI cable is the ideal HDMI cable for 4K gaming since HDMI 2.1 with one of these cables will offer 4K at 120Hz. Most people, however, will be OK with an Intensively Developed HDMI cable. These have an 18Gbps bandwidth, which is enough for 4K gaming at 60Hz and HDR video.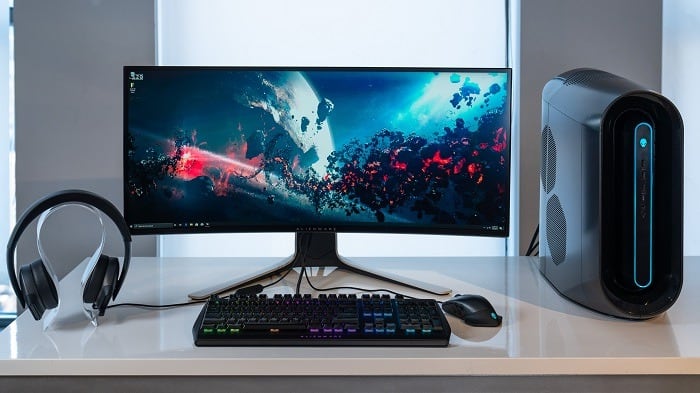 How Long are HDMI cables that come with monitors?
HDMI cables are available in four basic lengths: 3, 6, 10, and 25 feet. But, sizes can vary, and several unusual sizes are available for HDMI cables. Hence, when you ask for the average size of the length of the HDMI cable, it is pretty tough to say.
If you're looking for HDMI cables for your display, a length of roughly 6 feet should suffice. The length of HDMI cables directly influences the visual and audio quality. As the audio or video data flows over the HDMI cable, lengthier connections suffer erratic signals.
However, it is recommended that you do not use HDMI connections that are longer than 100 feet because this could degrade the visual quality of your display and perhaps distort the signal.
What is better DisplayPort or HDMI for gaming?
DisplayPort 1.4 outperforms the regular HDMI 2.0 interface. DisplayPort 2.0, which offers roughly quadruple the capacity of DisplayPort 1.4, has been revealed as well. It has greater bandwidth than HDMI 2.1.
Luckily, there is a clear hierarchy for players to follow when it comes to visual ports. The basic solution is that you should connect your graphics card to your monitor via a DisplayPort connection. It has the highest bandwidth and fully supports variable refresh technologies such as G-Sync and FreeSync.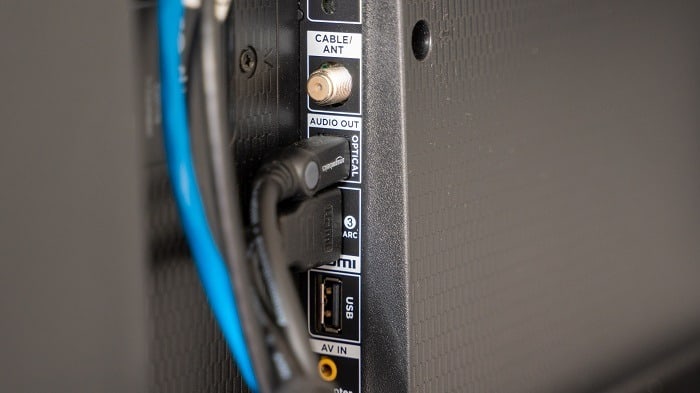 What are the main uses of HDMI Cable?
There are many different uses of HDMI cables. These uses make HDMI cable a must to have for users.
HDMI cables are a terrific choice whenever you want to take advantage of your TV's increased watching pleasure and send your television programs from your laptop to your TV.
HDMI cables make connecting to a TV with a laptop easier as you do not need to download any streaming apps like Netflix or others. You can simply connect the laptop to the TV and start streaming shows.
Connect Laptop to External Monitor
Connecting your laptop to a display is probably one of the most common uses for an HDMI connection. This improves productivity by allowing you to use the larger screen and have numerous sites active without having to minimize and maximize the site on your screen to navigate through content.
Connect Monitor to a Streaming Box
You may also use an HDMI connection to link your monitor or TV to a streaming box, which will allow you to watch famous movies and TV shows from popular streaming providers.
Adding an additional speaker to your TV is another wonderful application for an HDMI cable. Because most smart TVs lack powerful speakers, this provides for a far better listening experience.
Why do Some Monitors have two HDMI Ports?
Multiple HDMI input ports help to establish the connection of two devices with the monitor. As a consequence, we may use the remote controllers or the monitor button to flip between them.
If you have an Xbox and a PC and want to watch it on a monitor, connect them both to two HDMI ports, and you may watch it on display at the same time without any further setup.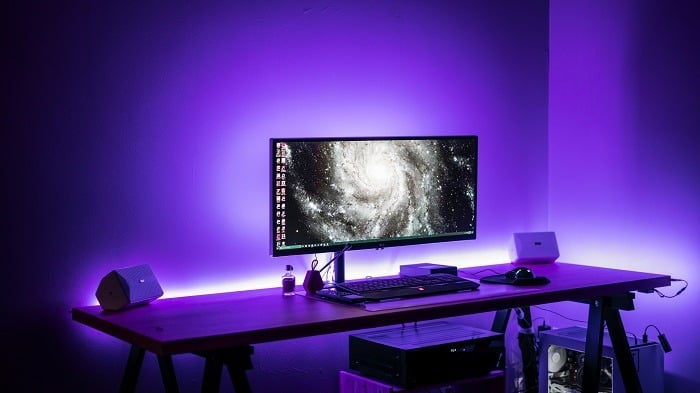 What Other Cables Come with Monitors?
Monitors actually come with quite a few ports, and other than the HDMI cable, few other cables come with it.
VGA, or video graphics array, is a connection that allows laptops and computers to connect to multiple displays and projectors. It does, however, have a limited resolution of 640×480 pixels.
As a result, digital HDMI has almost entirely superseded VGA, as the former is no longer capable of supporting the latest in technology and gadgets that require better resolution.
USB cables are often used to connect displays to a variety of devices, including smartphones, camcorders, and other electronic gadgets.
Although a USB cable is convenient, you should not use it to link the CPU to the primary monitor. The major reason for this is that USB cables have a restricted resolution of 1024 x 768.
Digital Visual Interface or DVI connections may transmit both digital and analog video signals. DVI cables are a frequent way to connect digital displays in today's world since they can handle an image size of 1920×1200 pixels.
They can also offer a video resolution of about 25601600 pixels. A DVI cable helps to reduce digital noise when used with an LCD monitor. Though it resembles a VGA cable, it has flat pins and is far longer.
Conclusion
So, when you question do gaming monitors come with HDMI cables, the answer is simple: it depends on the model of monitor you buy. HDMI cables are by far the most versatile connections on the market, allowing you to connect your display to a variety of devices, making them accessible, practical, and interoperable.
While practically all monitors include HDMI connections, some also provide HDMI cables as an additional bonus. But, do not worry if your gaming monitor doesn't come with HDMI cables.
HDMI cables are relatively cheap, and you can easily buy them from most electronics shops and online stores.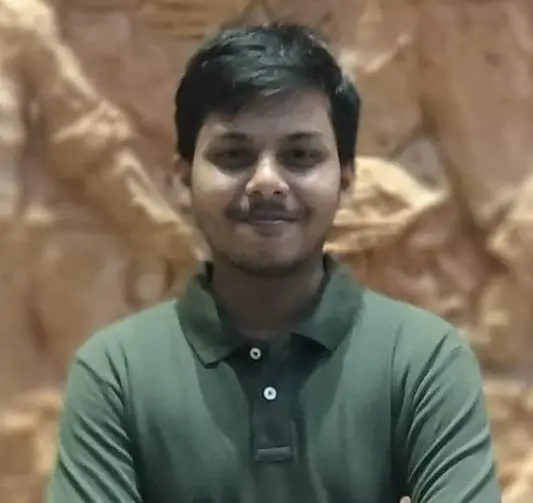 Hello Good People! This is Pavel and Welcome to PC Delight!
I'm an Electronics Engineer by profession with a passion for Gaming & PC builds. When I came up with the idea for PC Delight, it was my goal to share & offer the very best PC building ideas to tech-loving people like myself.
Since my school days, I've been just addicted to gaming & PCs. That leads me to experiment with various ways around the very niche, resulting in great productivity. And I'm here to share those practical experiences. So that next time you start some experiment with your PC builds or struggle to cope with a certain game, I'm here with the solutions. With these philosophies, I started my journey in 2017 and just kept going.