Before starting with the review, a big question "is pink gaming chair for girls only"? The answer is no. pink gaming chairs are for players who prefer to add a character in their room and add their own customization in the gaming setup.
Pink gaming chairs are available from a number of well-known gaming chair manufacturers. Everyone doesn't need to like pink gaming chairs; preference of color design varies from person to person.
But in case you like pink gaming chairs, you might be wondering that good pink gaming chairs can be expensive. But you are in good luck because today, we will review the 7 best affordable pink gaming chairs under $200. Our experts handpicked these pink gaming chairs for you to choose from.
7 Best Pink Gaming Chair Review
1. Nokaxus YK-6008 Gaming Chair with Massager
Weight and dimension
The Nokaxus YK 6008 has a 33.07 x 25.59 x 12.6 inches dimension with a weight of 57 pounds.
Description
The first chair in our list of best pink gaming chair under $200 is the Nokaxus YK 6008, and this is not your regular gaming chair. This pink gaming chair comes with a lumbar support massager.
What we like the most is the comfort factor of this chair. Those with back problems may want to give this one significant consideration as one of the most comfortable pink gaming chairs we investigated. The seat cushioning of Nokaxus' chair is excellent, giving tremendous comfort and support for your back and body.
When we talk about features, you will be amazed at what this chair has to offer at a price point of around $200. It is a gaming chair with a footrest and a massaging feature. 360 degrees of rotation, adjustable height, retractable footstool, USB waist massage cushion, adjustable waist pillow, and head pillow are all features of this pleasant and ergonomically constructed device.
The chair will fulfill your various demands for work, game, relaxation, and massage once the back angle has been changed from 90 to 180 degrees. The chair will accommodate your various requirements for work, gaming, rest, and massage. The USB massage feature is included inside the waist pillow.
This chair is just not comfortable but also quite durable. This chair's build quality is unrivaled, with superior components ensuring long-term gaming enjoyment. In fact, gamers that demand a higher load capacity will appreciate the fact that Nokaxus built this chair to hold up to 360 pounds.
But This chair sits high hence can be of problem for shorter people
Pros
Heavyweight capacity
Excellent lumbar and head support
Thick seating
Available in other colors also
Excellent customer support
Cons
The seat is exceedingly high
2. GTRACING Gaming Chair with Footrest and Bluetooth Speakers
Weight and dimension
The GT Racing gaming chair comes at a dimension of 53.15 x 20.87 x 15.35 inches with a weight of 50 pounds.
Description
GTRacing does not need any new introduction when it comes to gaming chairs, and they are famous for making racing style gaming chairs. This gaming chair from GTRacing comes with a footrest as well as Bluetooth speakers, and most importantly, it comes in the color pink.
This high-quality gaming chair from GTRACING is yet another winner. You can enjoy a more scintillating gaming experience right in the comfort of your own seat, and this is possible due to the built-in Bluetooth speakers that this chair has to offer. You may listen to music wirelessly for up to 6 hours owing to a rechargeable battery on board. This comfortable pink chair would be a welcome addition to any gamer's gaming area.
Substantial, thick padding was utilized in the seat of this chair to make it more comfortable. The upholstery is exceptional and made of smooth Pu leather. The seat cushion is well cushioned and constructed of high-density foam.
What we like most about this chair is probably its durability for such a low price. This is a fantastic alternative for gamers that want higher load capacity during gameplay due to its sturdy metal frame—now coming to the built quality of this pink gaming chair. This chair is built of high-quality materials that will last for years, making it ideal for use as a gaming or office chair.
This chair has some notable features, like the adjustable seat height, and you can recline the chair from 90 to 170 degrees. The rocking feature, along with a 360-degree swivel, makes it a more suitable chair to use for an extended period of time. Moreover, you can remove the headrest.
However, the chair can be quite stiff in the first few days of use. But it becomes more comfortable as you continue using it.
Pros
90-170 degrees reclining
Built-in footrest
Adjustable armrests
Excellent design
Removable headrests
Cons
Quite stiff for first few days
3. Respawn 110 Racing Style Gaming Chair
Weight and dimension
Respawn 110 Racing style of gaming chair has a dimension of 28.5 x 28 x 51.5 inches with a weight of 41.9 pounds
Description
Another excellent pink gaming chair under $200 for gamers. Respawn offers a number of high-quality, comfortable gaming chairs. The cushioning is substantial, making it one of the most comfortable chairs on which to sit and play. The hue is predominantly white, with pink spots and lining. This is not a full-on pink gaming chair, but it does look adorable.
A gaming chair is not only about looks; features are what matters the most, and Respawn 110 does not disappoint in that category either. This chair is designed by keeping Fortnite gamers in mind. What we like the most is the comfort factor of this gaming chair. Because you do not need to feel like you have been gaming all day, this video game chair has a high back with segmented cushioning and an integrated headrest. Padded armrests fill out your comfort arsenal in this ergonomic chair, which also includes an adjustable footrest so you can kick back and game.
It can support a maximum weight of 275 pounds. Respawn 110 comes with an OFM limited lifetime warranty and year-round customer service. The packaging is fantastic, and putting this chair together is a breeze. Recline between 90 and 155 degrees with unlimited locking positions to find your ideal posture. As the chair reclines, the soft, cushioned armrests pivot with it. Dynamic movement is possible because of the full 360-degree swivel rotation.
Now there is one setback of this gaming Respawn110 gaming chair that we experienced during our review and that the cushion will get flat over a long time of usage.
Pros
Easy assembly
Armrests are heavily cushioned
Vibrant and good-looking design
Extensive range of reclining position with an infinite lock
Large size
Cons
The cushion becomes flat after few days
5. AutoFull Pink Gaming Chair
AutoFull Pink Gaming Chair
Chair Design Inspiration: AutoFull grows up with...
Bunny Ear Design: This bunny ear headband has a cute...
Weight and dimension
The AutoFull pink gaming chair has a 22.4 x 20.8 x 50.8 inches dimension with a weight of 56 pounds.
Description
Let's say you are looking for a cute looking gaming chair under $100. Is that even possible? Yes, it is. So far, we have been reviewing the best pink gaming chairs under $200. But this cute gaming chair is for those who need even a cheaper good quality gaming chair. The AutoFull gaming chair is mostly intended for girl gamers.
The backrest has rabbit ears, while the rear of the seat has a fluffy rabbit tail! The remainder of the chair is decorated in a gentle yet vivid white and pink color scheme that would complement any girlie gaming space. AutoFull provides a high-quality chair with lumbar support and a comfortable headrest pillow. This is the way to go if you want a well-made pink gaming chair that will provide you lots of support where it counts. For maximum comfort, the seat cushion is made of memory foam covered in PU leather.
When you sit down, you'll also receive a high back that hugs your body. It's a fantastic design that relieves back pain and allows you to play for extended periods of time. The tough and sturdy casters make rolling this pink gaming chair over a floor mat or carpeting a breeze. While this may not be the ideal chair to bring to work in the conference room, it is certainly appropriate for offices that value individuality.
The base is also very strong, which they call sakura base. This cutting-edge nylon base, which is lower to the ground, has a maximum weight capacity of 1136kg and is ideal for persons weighing less than 330lbs.
However, as with all chairs, this pink gaming chair also has a disadvantage; the chair will squeak when you move it.
Pros
Cute design with bunny ears and tail for female gamers
Durable sakura base
Hight weight capacity
Extra thick padding
Three-year warranty
Cons
5. Ficmax Pink Massage Gaming Chair
Weight and dimension
The Ficmax pink gaming chair has a 31.7 x 13.6 x 19.7 inches dimension with a weight of 45 pounds.
Description
The Ficmax gaming chair Is another excellent gaming chair that comes with massage options, and hence it was a must inclusion in our list of best pink gaming chair under $200. The Ficmax gaming chair comes in a white and lightest pink color scheme that is pleasing to the eye and has vibrant hues.
With the price tag, this is a really nice chair. It's simple to put together and really comfy. The chair is well-made and durable. It's quite lovely, and the stitching appears to be professionally done. It has a 180-degree full tilt mechanism, retractable footrest, USB powered massage cushion, height adjustable armrest, and chair seat, to name a few features.
For us, we think overall this is an excellent pink gaming chair, the functions and the price will surely make you a fan of it since it has so many helpful functions. The massage function is very good, and you massage your back while using the retractable footrest and tilting your chair fully to 180 degrees to relax after working or gaming for hours; you can even take a quick nap in this comfortable chair.
The base is also quite strong and durable. This light pink gaming chair will last you for years with its high-quality metal framework and heavy-duty wheelbase. It features a class 3 hydraulic piston with a weight capability of 250 pounds.
But, we have seen during our testing that the armrests wobble a bit and are not that sturdy.
Pros
Comfortable lumbar massage option
Easy assembly
Excellent looking design with bright colors
180-degree tilt mechanism
Sturdy build quality
Cons
6. Homall Pink Gaming Chair
Homall Gaming Chair Pink
Selected Material: High density shaping foam, more...
Upgraded Configuration: Class 3 gas lift, durable,...
Weight and dimension
The Homall gaming chair comes at a dimension of 19.8 x 20.5 x 47.8 inches with a weight of 57.3 pounds.
Description
The back of this Homall Gaming Chair is fully extended, with support for the shoulders, head, and neck. Our chairs are handcrafted to perfection and tailored to the natural form of the human body. With its Furniture Quality PU leather, it provides full comfort. For the past several years, Homall's black and pink chair has been one of the most popular gaming seats on the market. Comfortable high-density seat cushions, lumbar support, neck support, and broad armrests are all included.
We really like the adjustable seat height and accompanying support cushions, and we think it will be appreciated by you also. The pink and purple color scheme complements each other beautifully, making this one of the more appealing pink gaming seats available. The PU leather is welcoming and supple. It has a pleasant feel about it and is ideal for unwinding in. The reclining function works nicely and makes for a great napping spot.
The gas lift mechanism can handle 300 pounds of weight. The rubber tires roll gently and have a 1000-mile rolling distance, so they'll last you a lifetime. It may be reclined anywhere between 90 and 180 degrees. The Homall gaming chair delivers a very pleasant gaming experience for long periods of time. The frame is composed of durable steel that will endure a long time. A one-year components guarantee is included with this chair. This color is more purple-like than pink-like.
However, we do not recommend this for tall gamers, especially for people above 6 feet 2 inches.
Pros
Easy height adjustment
Easy to setup
Comfortable sitting for long hours.
Low price
Nice color combination
Cons
Not recommended for tall gamers
7. Muzii Pink Gaming Chair with Footrest
Weight and dimension
The Muzii Pink gaming chair has a 21.26 x 27.3 x 53.9 inches dimension with a weight of 51.6 pounds.
Description
Muzii chairs are made to exacting standards to provide the customers' highest degree of elegance and comfort. When you compare Muzii and the Homall chair, you will find them to be exactly similar in design and features. However, what sets Muzii apart is the retractable footrest for unwinding, relieving tiredness and strain after a long day of gaming or working.
What we like most is that Muzii has taken thought about the comfort extremely hence made this chair to be very comfortable both for gamers and office workers. The Muzii Ergonomic High Back Gaming Chair is designed with an ergonomic form that contours to the back's natural curvature and protect it. The product will keep you supported even if you use it for a long time.
This pink gaming chair comes with many excellent features like the removable headrest pillow and lumbar cushion; the armrest and seat height are adjustable according to your needs. Moreover, you will be both recline and rocking at a range of 85 degrees to180 degrees; there is also a 360-degree Swivel along with Multi-direction Wheels.
The CLASS-4 heavy-duty gas pistons are used, which can hold a weight up to 330 pounds. Do keep in mind that the seat is too high and hence it is not suitable for shorter people.
Pros
Comfortable retractable footrest
Adjustable armrests
Weight capacity up to 330 pounds which is quite impressive
You can adjust the lumbar and neck support according to your choice
The design is really vibrant
Cons
The seat is high hence not suitable for kids
Buying Guide for the Best Pink Gaming Chair under $200
We have reviewed the seven best pink gaming chairs under $200 for all of you out there. But, on what basis should you choose your chair? What are the key points that you should look for? Do not worry because down below, we will discuss everything you need to know before buying your own pink gaming chair
Comfort
A gaming chair, no matter if it's a pink one or a regular-looking one, comfort is the important factor to look for. You will be spending quite some time sitting in this chair; hence comfort is essential.
The amount of modification you can make in a chair and the quality of foam and cushion determines the comfort. Adjustable armrests, a neck cushion, lumbar support, and a footrest are among the other features and adjustments. To have a comfortable gaming experience, the appropriate chair should have all of these qualities.
Lumbar Support
The majority of gaming seats now come with a headrest and lumbar support. Lumbar support pillows are essential for achieving maximum comfort. The impact this cushion makes in decreasing discomfort and strain on your lower spine will be appreciated by your back and body.
If you suffer from severe back problems, then take a look at chairs that comes with a massager. We have reviewed pink gaming chairs with massagers for you, surely have a look because this massager will help you to reduce back pain.
Footrest
There's nothing like having a built-in footrest in your gaming chair for more adaptability and comfort. When you're playing on a console while also viewing movies or listening to music, a footrest comes in handy. For optimal comfort, sit away from your screen and use the footrest.
But it isn't absolutely necessary to select a gaming chair with a footrest only. Hence, if you're a PC player who just uses a gaming chair to play PC games, you may disregard the footrest because it won't be utilized very often. But, if you are going to your gaming chair for other works, too, you may want to consider a built-in footrest.
Ergonomics
Ergonomics chairs are always better for gaming or day to use. You probably spend a lot of time in front of your display as a gamer. As a result, investing in an ergonomic gaming chair is critical for your health. Ergonomics can assist you in improving your posture and general comfort for a more enjoyable gaming experience.
Recliner
Relax to the fullest. For some real lazing, raise your footrest and recline your gaming chair all the way back. You'll need a chair that can recline to 180 degrees if you want to use it as a bed.
Some of the pink gaming chairs on our list can easily achieve this limit, while others can only reach 135 degrees. You can rock the chair at a certain amount of reclining. While the backrest recline should not be a major focus, it can have an impact on comfort in several areas.
It depends on you what you will be using your gaming chair for and your requirements; select your chair based on your use.
Conclusion
Cute looking pink gaming chairs can be an excellent addition to any gamers gaming setup, especially female gamers. But it is not easy to find good quality pink gaming chairs, and even if you find them, they will go way above your budget.
Hence, today in this article, we picked out the 7 best pink gaming chairs under $200. All these pink gaming chairs are well tested by our reviewers are all worthy of your money. You will be getting much more features than the actual price you will be paying for them.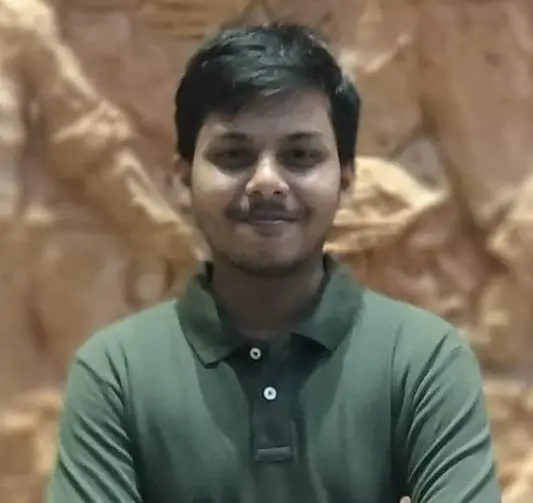 Hello Good People! This is Pavel and Welcome to PC Delight!
I'm an Electronics Engineer by profession with a passion for Gaming & PC builds. When I came up with the idea for PC Delight, it was my goal to share & offer the very best PC building ideas to tech-loving people like myself.
Since my school days, I've been just addicted to gaming & PCs. That leads me to experiment with various ways around the very niche, resulting in great productivity. And I'm here to share those practical experiences. So that next time you start some experiment with your PC builds or struggle to cope with a certain game, I'm here with the solutions. With these philosophies, I started my journey in 2017 and just kept going.