What sets an amateur gamer over a professional player is probably the perfect gaming setup. A perfect gaming setup consists of many things like a gaming pc, keyboard, mouse, and many more. However, it is often seen that we forget to select one of the key components of a perfect gaming setup, and that is the gaming chair.
Now, when it comes to gaming chair, the market is full of different options, but one brand takes it way up the competition. AKRacing is known to make quality gaming chairs for many years, and they have many different versatile models for you to choose from.
Today, we will talk about one such model, which is the AKRacing Nitro Gaming chair, and in our AKRacing Nitro Gaming chair, you will know everything that you need to know regarding this professional gaming chair.
Overview of AKRacing Nitro Gaming Chair
 The AKRacing Nitro gaming chair comes in a dimension of 22 x 19.6 x 52.7 inches with a weight of 55 pounds with a weight capacity of 369 lbs. You will find the chair in 5 different shades of colors on black; blue, red, green, orange, red, and white. The AKRacing Nitro is a well-made, beautiful gaming chair with above-average features and a reasonable price. This will be an excellent choice if you require a dependable chair with an ergonomic design.
The back-support requirements of purchasers were taken into consideration when designing this game racing chair. As a result, it is suitable for lengthy periods of sitting and aids in the maintenance of a relaxed posture.
The chair has a very attractive overall appearance, and the black and green leather covering gives it a more sophisticated feel. Most chairs are created with the requirements of a die-hard gamer in consideration, but the AKRacing Nitro Ergonomics is ideal for gaming and used in the office.
Advantages
The armrests are cushioned.
Easy to tilt
Adjustable height and lumbar support
Huge weight capacity up to 369 lbs.
Has a tilt lock feature.
Ergonomic Design.
Easy to set up.
Disadvantages
Bulky people can have a hard time sitting in this chair as it not that wide.
Lack of cushions in the sitting base.
Sale
AKRacing Nitro Gaming Chair Feature Analysis
Design
Design is the first and foremost thing that makes people first notice any gaming chair, and the AKRacing Nitro doesn't disappoint in this sector either. It's evident right away that there's a lot to like. The Nitro, like most gaming chairs, has a racing-car-style bucket seat that evenly distributes your weight.
A similar color scheme is reminiscent of the shape. Blue, green, orange, red, and white are the current color schemes for the Nitro series. The chair's upholstery and framework are both black, adding to the chair's overall opulent appearance. Underarm sweat, hand markings, and food and beverage spills are frequent when a chair is used frequently for longer periods of time. As a result, a cloth-covered chair is more difficult to clean, but a leather chair is simpler. The leather exterior makes it simple to wipe away dirt or clean it on a regular basis to keep it clean.
The backrest has two cut-outs, and the backrest tapers inwards at the bottom, allowing for appropriate ventilation. Despite the great size of the chair, if your room has adequate ventilation, the chilly air can reach you, and the steel frame is really strong, and the gaming chair is quite substantial.
The gaming racing chair's wings are unsuited for purchasers with wide hips and could make gaming sessions uncomfortable. The absence of severe height adjustment options and the lengthy back make it an unworkable alternative for short persons. It is, however, designed to hold a whopping 396-pound load. In every way, the chair is strong and robust.
The chair's base is made of high-quality aluminum. It's made to stay solid and in place no matter how much weight is put on it in the seating area. In addition, the foundation features a five-spoke, solidly-built foundation with a class-4 gas lift that supports up to 330 pounds or even more. These gas lifts ensure that this gaming chair meets such a large weight capacity.
Comfort
The AKRacing Nitro is made of high-density foam that is not just compressible but also as comfy as it gets. The chair also comes with a lumbar cushion as well as a headrest that is both adjustable and of the same design and material as the rest of the chair. Lumbar support and headrest cushions not only keep you comfortable, but these cushions also help to reduce back and neck discomfort after extended periods of sitting.
The Nitro is ergonomically designed and provides excellent back support. The added cushioning at the rear of the Nitro Ergonomics gives the neck much-needed support. It's ideal for resting the neck and taking pauses in the chair because of this. You can also adjust the back according to your height and choices, which is a great additional feature.
This chair, on the other hand, has a tilt feature that allows the user to alter the degree of tilt as well as a lock to maintain the chair in the selected tilt position. As a result, you can recline nearly 180 degrees without feeling unsteady, and you can rock up to 12 degrees backward. There is, of course, a tilt locker if you prefer not to use it. Hence you can even take breaks during gameplaying or office works and comfortably take quick naps in this gaming chair.
However, there is a complaint about the sitting area of this chair. There is an apparent lack of cushioning in the seating area. For a chair of this class, the flat seating surface is hard and sturdy, which can be quite uncomfortable for long periods of usage.
Other unique features
Many good-quality gaming chairs don't come with armrests, and even if they do, they don't have the adjustable option. Unlike them, the AKRacing Nitro gaming chair has armrests that are adjustable as well as cushioned on both sides. In addition, it has 2D armrests that can be pushed in, out, up, and down to perfectly match your needs. Even better, they can be relocated separately from one another.
As a result, gamers or users who are a little larger can quickly accommodate the armrests to their liking. The chair's upper construction is stunning, with curves and slashes strategically placed for stability. The free-moving wheels on the AKRacing Nitro gaming racing chair base are simple to move. The chair's free-moving wheels allow you to move around while sitting in it. The chair comes with a clear instruction booklet and is simple to assemble.  You can also adjust the seat height up to 3 inches.
The backrest can be adjusted between 90 and 180 degrees which is a great feature. The AK Racing Nitro gaming chair is so sturdy that it didn't even tilt. Finally, a means to resist gravity is fantastic news for folks who wish to project movies onto their ceiling or take a fast power nap at a LAN party. The free-moving wheels on the AKRacing Nitro gaming racing chair base are simple to move. The chair's free-moving wheels allow you to move around while sitting in it.
Setting Up
So when it comes to build and set up any gaming chair, we tend to think about the hard work and effort we need to put into setting the chair. But with AkRscing Nitro, this is not the case. The Nitro is very simple to build, and you can do it yourselves; you won't be needing a helping hand from anyone to build the Nitro.
The Nitro itself is simple to construct. It is made up of only a few parts and is kept together with a series of Allen screws, just like most other items on the market. The overall construction time should be under ten minutes. You will also find an instruction manual which will make your work further easier to build the chair.
Ergonomics
This gaming racing chair has excellent features, including adjustable armrests for comfort and additional back support. It has free-moving wheels and a tilt lock. And hence this chair is not only comfortable but also pays attention to the ergonomics factor.
The ergonomic design ensures that you won't feel back pain or wrist pain when you use this chair for very long periods of time. Thus, making this chair suitable for office as well as for gaming.
Price and worth
When it comes to price, the AKRacing Nitro isn't the cheapest gaming chair model available. The price is a bit above the average. However, its price puts it squarely in the middle of the gaming chair price range. There's a lot of competition in this pricing range, and hence we need to see whether it stands out from the rest of its competition and whether it is worth the money you will be paying for this excellent gaming chair.
The AKRacing Nitro is built like an all-rounder gaming chair, and you can expect to find most of the core features that you would expect from a good gaming chair like – adjustable armrests and back, tilt lock option, ergonomic design, and many more.
So, if you ask us, our experts will vouch for this gaming chair and say it is worth the money you will be spending on it.
Company Support
One thing is worth mentioning that AKRacing often sponsors the best esports players, and so if you are a professional gamer, you have a high chance of getting a Nitro for free, which is quite enthralling.
Now when it comes to supporting, The AKRacing team is one of the most dependable brands out there. As you know, most gaming chair manufacturers only allow one year warranty. But AKRacing is different; their gaming chairs s come with a 14-day return policy, package tracking information, and a two-year manufacture defect warranty.
Summary of Exclusive Features
We have so far discussed almost all the unique features the AKRacing Nitro has to offer. Let us summarize a few of those features.
You can adjust the height up to 3 inches.
It comes with a tilt lock and very easy to tilt.
The armrests can be adjusted individually to each other.
It has a weight capacity of 396 Lbs.
The AkRacing Nitro comes in many different color options.
They are made of PU leather which is comfortable and very easy to clean.
Comfortable back support.
They are made from robust and high-quality rigid metal.
Final Verdict
So, we have concluded our AKRacing Nitro gaming chair review; we have tried to discuss everything you need to know about this excellent gaming chair. The AK Racing Nitro gaming chair features a stunning design with brilliant colors and an adjustable headrest, lumbar cushion, and backrest. Its fairly hefty price tag may be a deterrent, but this style of chair is well worth the investment.
Our experts put the chair to the most extreme tests. We have precisely tested all of its features and quality. We have to admit other than one or two negative points, and we failed to find out any fault which might be a deal-breaker for you. The AKRacing Nitro is a popular choice for many professional gamers, and by now, you should also know the reason for it.
If you want to buy it, click here.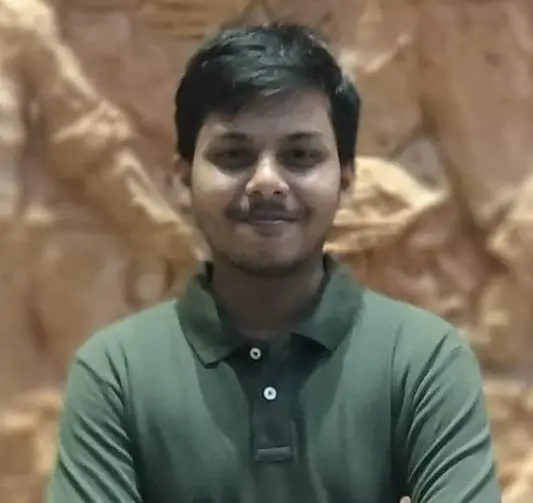 Hello Good People! This is Pavel and Welcome to PC Delight!
I'm an Electronics Engineer by profession with a passion for Gaming & PC builds. When I came up with the idea for PC Delight, it was my goal to share & offer the very best PC building ideas to tech-loving people like myself.
Since my school days, I've been just addicted to gaming & PCs. That leads me to experiment with various ways around the very niche, resulting in great productivity. And I'm here to share those practical experiences. So that next time you start some experiment with your PC builds or struggle to cope with a certain game, I'm here with the solutions. With these philosophies, I started my journey in 2017 and just kept going.