All Gamers know the importance of a good gaming chair; now, when you search in the market, you will find many different gaming chair models. However, all these gaming chairs are not worth the money, and many will be worth more than the money you are paying for them. One such gaming chair Is the AKracing ProX gaming chair.
AKRacing ProX gaming chairs have been one of the top choices for gamers for many years, and there are many reasons for lightly so. Hence, today in our AkRacing ProX gaming chair review, we will break down every tiny detail that you need to know about this gaming chair.
Overview of AKRacing Gaming Chair
AK Racing is a leading manufacturer of gaming chairs globally, manufacturing some of the highest-quality models on the market today. AK Racing gaming seats have swiftly become the smart choice across the eSports scene due to their attention to ergonomics, design, and utility.
The ProX from AKRacing is a high-end gaming chair that is also appropriate for tall or large gamers. The ProX is one of our premium market favorites thanks to its ample area, couch-like feel, perfect ergonomic qualities, excellent craftsmanship, and exceptional comfort!
The AKRacing ProX gaming chair comes in a 23.6 X 61 X 23.6 inches dimension with a weight limit of 330 LBS. But during our tests, we have observed that this chair has a capacity to carry even more weight than the actual stated number of 330 LBS without breaking down. You will find this chair in various different colors; Blue, Red, Grey, White.
The seat height can be adjusted in a range of 47-55 cm, which you can further extend by the use of accessories. The armrests can also be adjusted in three directions which is a great and helpful feature for any gamer. Significantly taller gamers will appreciate the deep seating area, which is 54cm and high backrest 96cm.
Do not worry even if you are pretty heavy and need a lot of space to sit because the huge, comfy, and expansive seating space can accommodate even the heaviest gamers. One interesting feature which I like is probably the backrest which can be horizontally inclined very low and rocked up to 12 degrees.
The Chair offers the use of additional accessories like rollers, longer gas lifts, and many more (Sold separately). The Chair is made from a robust and durable steel frame. Hence this gaming chair will be very long-lasting in the overrun.
Features
The 3d armrests and aluminum 5star base are developed by AK design and tooled by AKRacing
All the ProX gaming chairs come in either a 5 or 10-year warranty.
Comfortable Wide sitting position.
It has a weight limit of 150 Kgs.
Made of comfortable synthetic Pu leather, which is long-lasting as well
The ProX series comes in 4 different color options.
Adjustable 180 back recline.
Comfort
While selecting any gaming chair, the first and foremost feature that we look at is the level of comfort the chair can provide. The AKRacing Prox gaming chair is one of the most comfortable gaming chairs available in the market. It's stuffed with compression-resistant cold-molded foam. As a result, years after purchase, you'll still find it relaxing. If power naps are your style, it also boasts a reclining mode that allows you to rest fully flat.
What more do you need in a comfortable chair. But wait, that's not all; the AKRacing ProX features 4D armrests that can be moved in, out, up, and down. If you wish, they can also be inclined. In addition, you can keep yourself comfy while lowering the risk of back pain with its lumbar pillow, which is adjustable and also has a cushion with a headrest, which is fantastic.
The extra-soft cushioning sets it apart from the competitors. In addition, the floor is protected by the rollers, which run gently.
Suitable Body size for the AKRacing ProX
The AKRacing ProX is suitable for people with even bigger things. The 44cm wide and flat seat is a unique characteristic of this gaming chair. There is no structured upholstery that is 'invasive.' Usually, you can see that there is no structured upholstery that is 'invasive.' because of the 44cm wide and flat seat, which is a unique characteristic of this gaming chair. There is no structured upholstery that is 'invasive.'
If you sit with your thighs fixed for a longer time, then it will be uncomfortable for more extended periods of time. But, with AkRacing ProX, you can easily avoid this problem due to the wide seating position. The deep seat, combined with the tall backrest and the ability to raise the neck pillow very high, gives ample room for players with a body size of up to 2 meters.
But do not worry if you are a bit smaller because AKRacing ProX has an option to customize the cushions to a lower position, and you can also reduce the gas lift according to your body size and preferences to find the perfect sitting position for yourself.
Looks
Unlike fancy-looking gaming chairs, the AKRacing ProX looks more spartan, but as it does come in 4 different colors, it will give you nice contrast with the black PU leather upholstery. We also appreciated how the chair's base matched. This is a lovely detail that not many other manufacturers fail to provide. The small areas on the upholstery and also the casters are colored. There is nothing else in the design to be specified.
When it comes to this gaming chair, the performance and the features are what does matters compared to the looks. However, many users have a slight complaint about the logo on the chair as when you attach the removal cushions; only four logos of the AkRacing can be seen, and many gamers dislike this as this is not a cheap gaming chair and they could have done better work on the branding.
Flexibility
The AKRacing ProX gaming chair is designed to be flexible, and most of the parts can be adjustable. The 3D armrests on the ProX Series may be adjusted forward and backward, up and down, and rotated. Furthermore, by releasing the fasteners on the seat's bottom side.
You can further adjust the armrests both inwards and outwards. The seating surface is also made to be comfortable as it is made from soft synthetic material. The AKRacing ProX gaming chair is designed to be agronomical; The chair's dimensions are ample, and it's also suited for taller and heavier people. The cushions are further adaptable and supportive, which ensures a highly upright, ergonomically ideal posture.
Construction
Synthetic leather is used solely in the AKRacing ProX Series. The cover is soft, odorless, and simple to clean. Moreover, this chair has a sophisticated appearance and appears to be of excellent quality and durability. Steel frame and base that can easily support up to 150kg. It uses a strengthened steel frame to achieve this weight limit.
However, this chair is far more oversized than many others on the market. This makes it ideal for more users with larger body sizes and those who prefer more space to roam around all thanks to the cool-looking durable wheels, which are very smooth and easy to move around with. If you want to sit cross-legged, for example, this gaming chair is excellent.
Because it is made from synthetic leather, the fabric has proven incredibly easy to clean. It has a high-end appearance and does not appear to be made of plastic. We really like the design. It's a pretty fashionable chair. Overall, this is a fantastic chair, and our experience with AK Racing has been fantastic. You can moreover sit in this for long hours without actually getting a sore back which makes it a great chair for gaming as well as office work.
Field Tests by experts
Our experts decided to check the best of this chair and took it to its maximum limit. The build was simple and straightforward. At first glance, the chair appears to be very sturdy; all components are well-designed, and we appreciate the chair's style right away. The distinctively formed seat cheeks stand out and provide a pleasant view.
This gaming chair is suitable not just for gaming but also as an office chair, and in our AKRacing ProX gaming chair review, we have seen that it is actually an effective chair for the office. Like any decent gaming computer chair, it has adjustable cushions that act as neck and lumbar support. The backrest is around 85cm high from the seat to the upper border. The ProX is a great office chair for tall people because the pillow can be placed extremely high up.
This chair has been designed by solely design each and every tiny detail to give the gamers a comfortable and very reliable gaming chair. The rollers are larger than those found on cheaper, smaller gaming chairs, measuring 6,5cm in height and 5,3cm in depth. They are also quiet and soft on the floor; it's fantastic that there's no scraping or grinding involved. In general, the high-quality PU leather cover is simple to wash and durable. The design is also very attractive.
Money Worth
AKRacing Prox gaming chair is not cheap. On the contrary, the price is a bit high than the average price of gaming chairs. But is it worth the money you will be paying for it?
This gaming chair is the most affordable in AK's collection. Nonetheless, the pricing is reasonable, as you receive a lot of luxury for your money. This gaming chair has almost everything that you will need in a good quality gaming chair. The build is top-notch; the comfort is something worth mentioning for this gaming chair. Last but not least, this gaming chair is big, very big that it can easily accommodate even the biggest of gamers.
The Steel frame is so robust and durable that it can even take weights more than 150 Kg, even though it is rated at 150 kg.
So, if you ask us, the AKRacing Prox gaming chair is definitely worth every penny you will be paying for it.
AKRacing ProX Gaming Chair
Advanced ergonomic design uniquely provides superior...
Stylish, colorful upholstery is made from the highest...
To sum up
The AKRacing ProX is a chair that allows you to customize your level of comfort. There are numerous options for altering your sitting position, and it also looks amazing. We like the aesthetic, we like the quality, and we enjoy how comfortable the chair is to sit in: You'll feel like you're sitting on a lovely couch rather than a "desk chair" – and sure, you'll be seated in an ergonomically optimal position.
Whether you are searching for the best gaming chair or an ergonomic chair for your office, the AKRacing ProX gaming chair can be a good choice for you.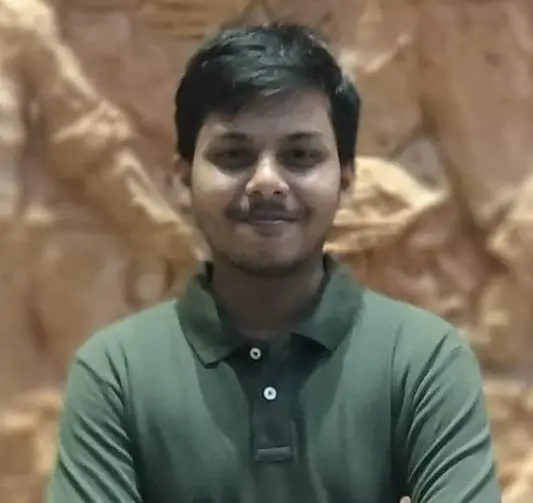 Hello Good People! This is Pavel and Welcome to PC Delight!
I'm an Electronics Engineer by profession with a passion for Gaming & PC builds. When I came up with the idea for PC Delight, it was my goal to share & offer the very best PC building ideas to tech-loving people like myself.
Since my school days, I've been just addicted to gaming & PCs. That leads me to experiment with various ways around the very niche, resulting in great productivity. And I'm here to share those practical experiences. So that next time you start some experiment with your PC builds or struggle to cope with a certain game, I'm here with the solutions. With these philosophies, I started my journey in 2017 and just kept going.