When you try to search for the most popular space simulator, the number one option will be Elite Dangerous. Despite its advanced age, it continues to entice enthusiasts with its stunning picture of our galaxy, enabling a deep exploring adventure and excellent mining and warfare.
HOTAS simply makes Elite dangerous gameplay experience even more dramatic and enjoyable. HOTAS is a term used for hands-on throttle and stick. A flying stick is provided for managing your aircraft, and a throttle is provided for maneuvering your engine.
But, finding the best HOTAS can be painstaking. Hence, to make your journey easier today, we have decided to review the five best HOTAS for Elite Dangerous.
5 Best HOTAS For Elite Dangerous 2022
The HOTAS is ideal for elite dangerous since it is simpler for using, handling, and most importantly, more enjoyable. It is a must-have for every serious player and provides an incredibly realistic spacecraft experience. So, below we will look into our list of top 5 HOTAS.
1. Thrustmaster T.16000M FCS (Best Budget HOTAS for Elite Dangerous)
Thrustmaster has dedicated its 25 years of experience in flight simulator controllers to address design-perfect looking HOTAS. It's no different with the T.16000M FCS HOTAS. It was created for skilled fliers who prefer realistic controls over to use of a mouse and keyboard.
The Thrustmaster T.16000M contains the flight controls flying Joystick, armament system control throttle, and flight rudder pedals, making it an excellent choice for professional fliers.
Furthermore, the throttle has 14 buttons, including an eight-way PoV hat switch that matches the Joysticks. The optional TFRP rudder gives gamers access to 30 buttons, five axes, two eight-way PoVs, and three more axes.
The design language is something that has to be discussed. Because of its ambidextrous design, the Joystick is suitable for both left-handed and right-handed users By default, the twisting handle controls the rudder, although it may also be locked in position.
A unique system of slide rails provides for totally smooth throttle sliding motion – accurate and enjoyable – with a 3.2 inch/80 mm range of motion for precision actions. You'll also have complete control over the roughness level of the throttle to suit your preferences.
The Joystick has a broad hand rest and three replaceable components for added comfort. Tilt and spin on the T.16000M FCS flight stick use H.E.A.R.T HallEffect AccuRate Technology, a patented design for 16-bit resolution, to provide exceptional superior efficiency
This means you'll always have the same precise accuracy as the most expensive HOTAS, but at a lower cost. Thus allowing gamers to engage their opponents with perfect accuracy.
Pros
Has a patented H.E.A.R.T HallEffect AccuRate Technology.
Easy to move due to ambidextrous design
Comes with 16 action buttons
The stick comes with hall effect magnetic sensors for better accuracy
Cons
Doesn't have the best customer support
2. Thrustmaster T-Flight HOTAS X
Sale
Thrustmaster T-Flight HOTAS X is one of the best HOTAS for Elite Dangerous out there. It is built by keeping professionals in the head, and hence the performance surpasses other HOTAS.
You may switch between programs while gaming by pressing a unique pre-configured button. You may also quickly switch between all of the features using the device's unique mapping button.
Furthermore, the Joystick is highly precise and has variable resistance, ensuring your convenience. It has a large handrest for added comfort while gaming.
Thrustmaster T-Flight HOTAS X offers plug-and-play functionality for quick setup and simple functionalities that reduce the need for sophisticated setups. It also has 12 control buttons and 5 axles, making it simple to customize your gadget to your liking.
What is more impressive is the throttle control is removable, has a medium size, is easy to operate, and is safe. The tilting lever is quite useful too. You can use it or the spinning handle to manipulate the Joystick's double aerodynamics regulation.
You can press the trigger to break during a civil flight or shoot rapidly while playing during a military flight. Finally, even after you've detached the Joystick, you can preserve all of your favorite programming and preferences without having to reprogram them.
Pros
The heavy base provides more stability
Has dedicated mapping button
The hand rest is wide for more comfort
Fully programmable buttons
Cons
Setting it up is not that easy.
3. Logitech G X56 H.O.T.A.S Throttle and Joystick (Best Mid-range HOTAS for Elite Dangerous)
The X56 was designed primarily for space simulations, and it contains additional features to reflect this. Military-grade accuracy in spaceflight simulations.
All the control surface settings needed to attain the exact degree of performance that prospective fighter pilots seek are configurable. It doesn't matter what you're looking for; they've got it. This HOTAS features all that a high-end HOTAS should have.
The X56 has extra thumbsticks, allowing you to play space sims with more axes. Because you don't utilize strafe as much in Elite as you would in a game like Star Citizen, you may connect it to one of these hat switches and not suffer any consequences.
The RGB backlighting, on the other hand, is truly remarkable. The X-56 is no exception since many PC peripherals now include RGB illumination. Set the lighting's hue to match the rest of your gaming equipment using the program. The use of HOTAS backlighting will undoubtedly enhance your elite dangerous experience.
Logitech has also included several additional springs that you may use to fine-tune the spring force. Furthermore, there are plenty of axes in Elite to cover all of your needs, with some leftover.
The Logitech X-56 is designed in such a way that you will have a full grip over your hand. It properly positions controls beneath your fingers, with minor differences in button feel and forms assisting you in navigating the control set with ease.
Pros
Comes with RGB backlighting
Has a long cable of 2 m
Easy to control due to innovative design
4 spring options along with 189 programmable controls
Cons
Requires a large area to place it fully.
4. Logitech X-52 Flight Control System (Most Affordable Option)
Sale
If you are searching for a cheaper option than the Logitech X-56, then the X-52 can be a good alternative. It is punched with heavy-duty and excellent features.
The X52 flight simulator has a multifunction LCD to provide simple access to an incredible minimum of 282 customizable instructions.
Real-time flight interaction is possible because of the powerful multifunction display, which is a fantastic feature. You can access a wide range of instructions without returning to your keyboard, thanks to the vast number of configurable commands.
In addition, there are two specialized display buttons and two rotary knobs with built-in buttons for controlling extra game features. The Logitech X52 Flight Control System offers three modes and three colors per button, giving you more control over the system thanks to its expanded programming choices.
This HOTAS lets you shut off the axis with a rudder pedal to avoid accidental activation. With a rudder lock, you can regulate the simulation's 3D twist.
Because of the 5-position handle changing mechanism, there is no need to stretch to reach the button. The Joystick's grip has curves that correspond to your digits.
The Joystick is quite precise, and you can always count on it to be accurate. It has a non-contact precision focusing system on the x and y axes and a constant spring force.
It includes a throttle with incremental functionality to help with aircraft responsiveness. You may adjust the stiffness of the accelerator using a tension-changing dial to match your flying style.
With the clock and stopwatch functions, you can synchronize your flying plan. Fly long, comfy spans with a grip that adjusts to fit a variety of hand sizes.
Pros
282 programmable commands
Have 3 modes with different 3 colors buttons for easy detection.
It comes with a built-in stopwatch.
With a rudder lock, you can regulate the simulation's 3D twist.
Cons
The USB input cord from the throttle is not very long.
5. Thrustmaster Warthog PC BL (Best Premium HOTAS for Elite Dangerous)
Thrustmaster HOTAS Warthog is the best option for you if you want a complete setup with rubber pedals.
The PC version of Thrustmaster HOTAS Warthog Thrustmaster's software developers worked closely with users of the "simmer" community to create the HOTAS WARTHOG USB dual-throttle joystick.
Because of the long range of travel on the rudder axis, this HOTAS also aids in smooth and accurate turns. Furthermore, this rudder axis is elf-centering, resulting in a perfect blend of smoothness and re-centering resistance. As a result, when utilizing this HOTAS, you will always be in complete control.
Buttons and triggers will feel the same as a real airplane since you will need to press the buttons with the same force as a genuine airplane.
The more comprehensive settings, as well as the configurable LEDs, help to produce the most authentic experience imaginable. There are 19 action buttons on this Joystick, as well as a "Point Of View" headgear. It offers exceptional precision, with 16-bit precision.
The AccuRate technology allows you always to have more accurate and precise movements while in Elite Dangerous.
Pros
Comes as a complete kit with rubber pads
Offers 16-bit high precision
Controls feel that of an actual airplane
Designed with 5 coil spring system
Cons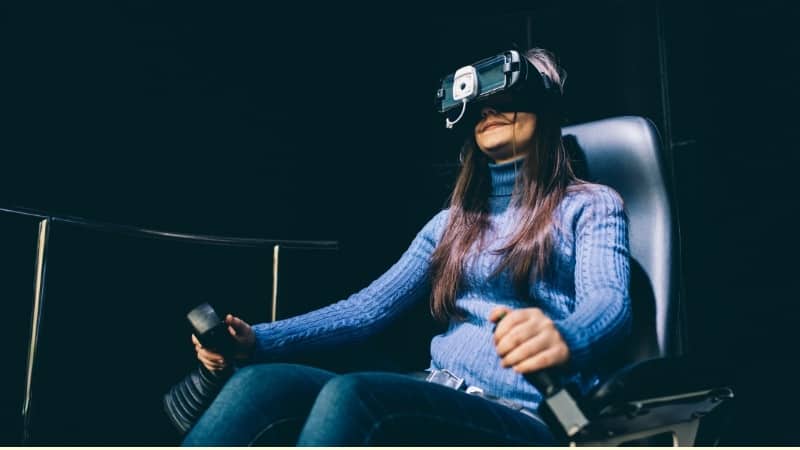 Buying Guide for the Best HOTAS for Elite Dangerous
Before choosing the best HOTAS for elite dangerous, you will need to know how to select the best HOTAS among the lot.
Type of Springs
The amount of springs in a good grade HOTAS varies; premium ones have four springs. Each of these springs has varying degrees of flexibility to suit various games.
Certain sports, for example, need greater power than some others, and this is when a different type of springs comes in handy. Also, double-check the number of springs when making up your mind because fighting games demand higher pressure than flight simulators games like DCS and Elite Dangerous.
Number of Buttons
Check for a HOTAS with a lot of clickable buttons, such as variable speed, firing control, and so on, to get the finest selection. In comparison to solutions with fewer buttons, this offers the advantage of boosting your game experience. Your overall game experience may be limited if you use lower button settings.
Design of HOTAS
Design is one of the key factors for any HOTAS, and aesthetics does matter. Players must be as relaxed as possible to get the optimal gameplay experience.
HOTAS, with enhanced comfort elements such as a hand rest, lets players play for longer periods of time by reducing arm strain and allowing them to engage for longer periods of time.
So, you can get a HOTAS that can be used with both your right and left hands is certainly worth a shot.
FAQs
Is Elite Dangerous better with Joystick?
Answer: When playing Elite Dangerous, a joystick always feels better than a gamepad. It appears to be far superior to analog joysticks since professional players appear to work better with analog sticks. It is more controllable, allowing users to roll and yaw with a simple wrist motion and regulate the pitch.
Answer: Getting a HOTAS is worthwhile if you want simpler, better accurate, and more realistic flight hours. Elite Dangerous' HOTAS and keybindings may be set up in a variety of ways. All game controls may be remapped to your liking. As a result, HOTAS is unquestionably worthwhile.
Can you play elite dangerous with a controller?
Answer: Joysticks, pedals, and gamepads are all supported in Elite Dangerous. It does not, however, allow VR controllers. As a result, you may play Elite Dangerous with a standard controller and gamepads.
Conclusion
Elite dangerous is a simulation like no other, especially for those who love space simulation and other flying experiences. But, finding the best HOTAS for Elite Dangerous isn't that easy.
A perfect flying simulation experience is highly dependent on the type of HOTAS you use. So, in our article, we reviewed the best 5 HOTAS. Now, it depends on you which is the best one for you.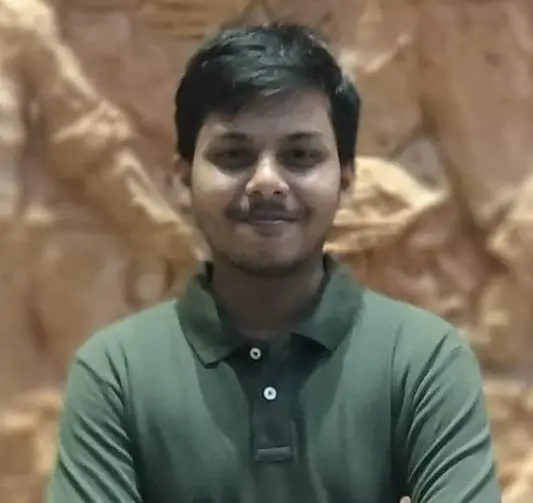 Hello Good People! This is Pavel and Welcome to PC Delight!
I'm an Electronics Engineer by profession with a passion for Gaming & PC builds. When I came up with the idea for PC Delight, it was my goal to share & offer the very best PC building ideas to tech-loving people like myself.
Since my school days, I've been just addicted to gaming & PCs. That leads me to experiment with various ways around the very niche, resulting in great productivity. And I'm here to share those practical experiences. So that next time you start some experiment with your PC builds or struggle to cope with a certain game, I'm here with the solutions. With these philosophies, I started my journey in 2017 and just kept going.