Flight simulators are becoming more and more popular as the day passes by. They are not just intended for games and fun anymore. They are playing a more significant role in training future pilots, the air force, and more. There are many excellent flight simulators right now, and among them, DCS is the one that gives players a thrill of real-life combat.
To enjoy DCS fully, you need HOTAS, but finding the best HOTAS for DCS can be daunting. But, you can leave this worry to us as today we will review 5 top HOTAS for DCS.
We will break down each of these products in terms of their feature, pros, cons, and everything that makes them suitable for DCS. So, let us get straight into reviews without wasting any more time.
The 5 Best HOTAS For DCS in 2022
This list is based on our hundreds of hours of playing DCS and experimenting with dozens of HOTAS before settling on the top 5 for DCS.
1. Thrustmaster Warthog HOTAS Joystick – Best Premium HOTAS
Look no farther than the Thrustmaster Warthog for the most premium-looking HOTAS for DCS. This joystick is an exact duplicate of the flying stick used by the US Air Force's a-10c combat aircraft.
As a result, you'll always experience the excitement and sensation of flying a real combat plane. Furthermore, it is the construction that elevates it to a higher level.
It comes with a metal handle that may be removed.
With 3D magnetic sensors with surgical accuracy that won't deteriorate with time, it will always offer you the winning edge.
When put on your desk, it's strong, substantial, and weighty, making it fairly stable. This may not appear to be much, but if you've ever played DCS or any other simulator with a lightweight HOTAS, you know how frustrating it can be.
As a result, a solid foundation contributes to the benefits of having a better DCS experience. When you press the dual-stage trigger, you get great tactile feedback, and the stick feels great in your hand. Extensions and springs can also be used to customize this joystick.
The throttle switches provide excellent tactile input, and the throttle is the most adaptable on the market. Even with sophisticated DCS jets, there are enough buttons to handle most of the controls you need to map if you utilize modifier keys.
Pros
Full metal construction
Tactile feedback from dual-stage trigger
Replica of the a-10c aircraft flight stick
Compatible with most after-market.
Cons
Software is not that well build
2. Logitech G Extreme 3D Pro- Best Affordable HOTAS
Sale
Whenever the stakes are high, the performance of your stick might be the difference between triumph and oblivion. You'll never be disappointed with the Logitech G Extreme joystick.
The eight-way rubber hat switch and 12 customizable buttons offer you complete control over everything. As a result, whether you're dropping bombs from afar or firing weapons in a duel, this joystick will give you Pro's stability and precision will have you crushing the opponent in no time.
The trigger is quick and accurate. This rapid-fire trigger has the ability to lock on and then let go. You may pull the trigger as quickly as you like, and the rounds will always be exact.
Furthermore, the design has a pleasant handgrip that bends to accommodate your fingers and thumb's natural form and placement for hours of enjoyable flying.
It has an 8-way Hat Switch, which is uncommon in such a low-cost product and is meant to precisely record specialized input for flight simulators like DCS.
It's all about intuition and response time when it comes to expert flying. They help pilots with a unique twist-handle rudder that allows for natural one-handed steering while reducing the device's footprint.
Pros
Has a unique twist handle rudder
12 programmable buttons
Innovative 8-way hat switch
Comfortable sculpted hand grip
Cons
3. ThrustMaster T16000M HOTAS Controller – Best HOTAS For Beginners
The T16000 is a well-liked entry-level joystick. Because of its low price, it is the stick that the majority of flight simmers begin with. Considering the price, it's a no-brainer for a good throttle and sticks.
Weapon Control by Thrustmaster With your left hand, utilize the system throttle to boost your battle speed and precisely control your spacecraft or jet fighter.
Moreover, as opposed to quadrant-based systems, the TWCS throttle's reduced positioning gives unrivaled comfort. The TWCS throttle contains 14 buttons and one 8-way-PoV hat switch, in addition to the joystick's, to provide simmers total control.
This HOTAS will work in both Flight Simulator 2020 and DCS World and Elite Dangerous and Star Citizen. As a result, you can play most flight sims with ease with this HOTAS.
The T16000 M is equipped with hall effect magnetic sensors, which make it exceptionally precise. This HOTAS gives players several recognized characteristics thanks to its appearance and ergonomics.
As a result, it enables players to be more efficient and precise while in flight. When players are fully involved in the amazing flight experience provided by VR-compatible games, this improved access to flight controls becomes even more important.
The T16000M HOTAS' principal design goal is precision. This flying stick features HEART HallEffect AccuRate Technology or 16-bit resolution to provide unique high-precision performance pitch and roll. Thrustmaster's most premium and pricey versions have the same level of precision.
Due to its unique ambidextrous design, flying with a stick for each hand is now feasible in all games that support two joysticks. Although the standard by its rotating handle controls the tiller, you can lock it if required.
Pros
16-bit precision accuracy
Comes with sliding motion advanced rail track technology for smooth sliding motion
Ergonomic design
It can be used on both hands
Cons
Doesn't have a lot of mapping buttons
4. Logitech G X56 HOTAS – Best Overall HOTAS
Sale
The X56 HOTAS has been upgraded with a new covert black and gray appearance. Engineering enhancements go beyond cosmetics, providing a more fantastic experience for all flying enthusiasts, from simple connector games to pro flight simulation training.
Logitech has a lengthy history in the joystick and HOTAS game, so they understand what they're on about. The X56 is built to be flexible and adaptable to the demands of all simulator pilots. The X56's spring is entirely adjustable for precision, and it features 189+ fully programmable areas to meet your Digital Combat Simulator requirements.
Its superior control distinguishes this HOTAS from other models. It correctly positions controls beneath your fingers, with minor differences in button feel and shape assisting you in navigating the control set with ease.
It offers Military-grade spaceflight and actual flight accuracy and Customisable choices, ensuring excellent quality. All of the control surface settings necessary to attain the exact standard of achievement that prospective fighter pilots desire in DCS or any other simulator are included in this option set.
One of the best features of this stick is the separate twin throttle, which allows for excellent multi-engine control. The RGB illumination is also highly exceptional since RGB backlighting is now standard on many PC peripherals.
This HOTAS is no exception. The program will allow you to adjust the hue of the lights to the rest of your gaming equipment.
Pros
Comes with RGB backlighting
Includes a throttle for the ultimate experience
Military-grade flight accuracy
Includes separate twin throttle
Cons
The build quality could be better
5. Thrustmaster TCA Officer Pack Airbus Edition – Best Professional HOTAS
The Thrustmaster HEART (HallEffect AccuRate Technology) contactless magnetic sensor technology, which has no variable resistor, is used in the TCA Officer Pack Airbus Edition for an indefinite lifetime and excellent accuracy during flying periods.
This HOTAS is one of the more professional-looking HOTAS for DCS. The design is a replica of professional passenger transport planes like Airbus, and they legally license it. It includes 1:1 size reproductions of the sidestick and throttle quadrant, which is inspired by the flight controls seen on legendary Airbus planes.
You will also find a thrust reverser function in the throttle at the bottom of the joystick, which is a unique feature on airplanes. This is a significant benefit in assisting you in mastering associated techniques and ensuring that your landings are always precise.
Before each takeoff, you may quickly alter the sidestick's arrangement to fit your needs. The TCA Quad Airbus Edition also has two different thrust levers that are inspired by the real-life equivalents seen on Airbus planes.
You can also join two throttles together to replicate the flying mechanism of four-engine aircraft. So, as a result, you will have full access to four thrust levers.
Using mechanical selectors to convert to linear axis mode to disengage the detents and thrust reversers. This allows for flexible flying of any sort of aircraft. It also has a total of 16 action buttons, including eight ergonomically real buttons and eight virtual action buttons on the thrust levers.
As a result, utilizing the throttle buttons, detents, and other controls must always feel authentic, much like a flying aircraft pilot.
Pros
Exact Replica of Airbus planes
Both right and left-handed use
rs can use it
You can join two throttles together
Comes with a thrust reverser function
Cons
Suitable for airlines but not for fighter jets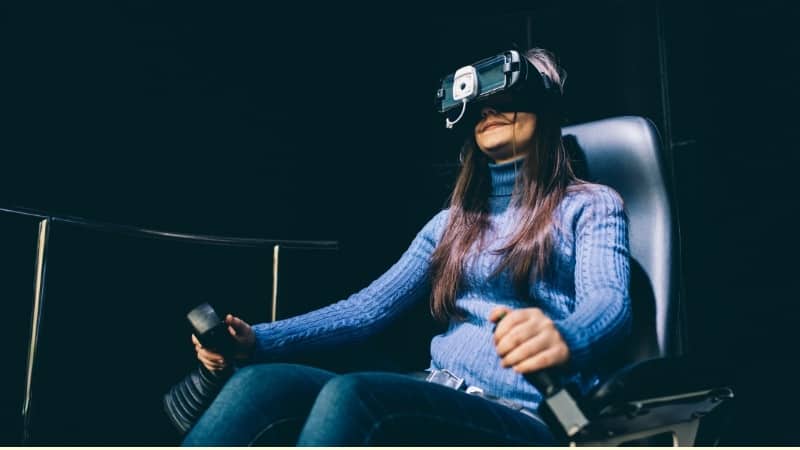 Buying Guide For Best HOTAS For Digital Combat Simulator (DCS)
Just knowing the best HOTAS for DCS is not enough. You will also need to know how to select the best one for you. So, this buying guide below will help you with that.
Mapping Buttons
For the finest HOTAS, the ability to map out all controls and buttons is essential, and mapping is very easy. All you need to do is install the software of the HOTAS and map buttons there.
The mapping done in one game does not transfer over to subsequent games. HOTAS comes with internal memory. Hence they can remember the mapping even if you unplug them from the PC.
Re-mapping all of the controls, on the other hand, has a period of adjustment. Adapting to new layouts takes time, according to all players.
Ergonomics
You would want your HOTAS to be as much comfortable in hand as possible. It's important not to neglect design features. Whenever it comes to appropriate gaming, ergonomics is important.
Some of the greatest HOTAS are designed to strike a compromise between simplicity of use and hand stress reduction.
For most people, having an additional hand rest may make a significant difference throughout extended hours of gaming, and ambidextrous layouts are also worth the price.
When selecting the best HOTAS for DCS, always consider ergonomics and design.
Adjustable Throttle Friction
In comparison to the joystick, we often ignore the throttle. But it is important to look into throttle also. It may have additional buttons and settings to provide more realistic flight hours.
Gamers can operate one or two engines using one to two throttles. Dual throttles naturally act together for planes with only one engine. So, choosing the appropriate friction might be useful. With contemporary HOTAS, this is simple to accomplish.
As a result, while choosing the HOTAS, keep throttle friction in mind.
FAQs
Do you need a HOTAS for DCS?
Answer: It will be impossible to enjoy your flight without a joystick, regardless of the component you choose to fly. It's possible to test this without throttle or rudder, but a stick is required.
Do I need rudder pedals for DCS?
Answer: Rudder pedals are important for DCS for a better gaming experience. You can use the flight controller rather than purchasing rudder pedals if it has a twisting motion. However, rudder pedals provide the most control and realism.
Is the DCS world realistic?
Answer: DCS Universe is a comprehensive, genuine, and accurate modeling that also offers a more relaxing gameplay experience to fit the user's degree of expertise and education.
Conclusion
To sum up, HOTAS is important if you want the best experience out of your DCS. But, to find the best HOTAS for DCS, you will need to scheme through many different choices.
So, to make your choice easier, we wrote this article reviewing the 5 best HOTAS that will surely make your DCS experience much smoother and better.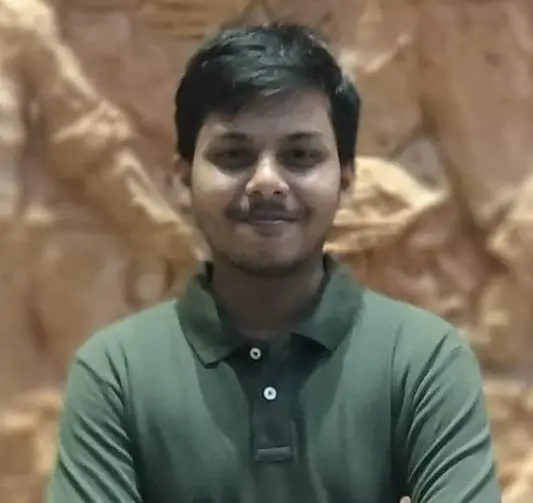 Hello Good People! This is Pavel and Welcome to PC Delight!
I'm an Electronics Engineer by profession with a passion for Gaming & PC builds. When I came up with the idea for PC Delight, it was my goal to share & offer the very best PC building ideas to tech-loving people like myself.
Since my school days, I've been just addicted to gaming & PCs. That leads me to experiment with various ways around the very niche, resulting in great productivity. And I'm here to share those practical experiences. So that next time you start some experiment with your PC builds or struggle to cope with a certain game, I'm here with the solutions. With these philosophies, I started my journey in 2017 and just kept going.