Ninja is a well-known name among gamers; he is widely recognized as one of the top Fortnite players and one of the most popular gaming streams to follow on Twitch.
He now broadcasts Fortnite, VALORANT, and Among Us, and he has over 16 million Twitch followers and over 20K views every stream. So, as a gamer, you might wonder what Keyboard does Ninja use?
Ninja presently uses the Ducky One 2 Mini RGB mechanical keyboard, a small 60 percent keyboard, and one of the top Fortnite gaming keyboards. The Keyboard comes with Cherry MX Red or Speed Silver switches. He's got the standard keycaps with a crimson Enter key.
Top gaming keyboards like Ducky have played a significant role in Ninja's success in piling up all those Victory Royales. So, if you want to learn more about Ninja's Keyboard, keep reading.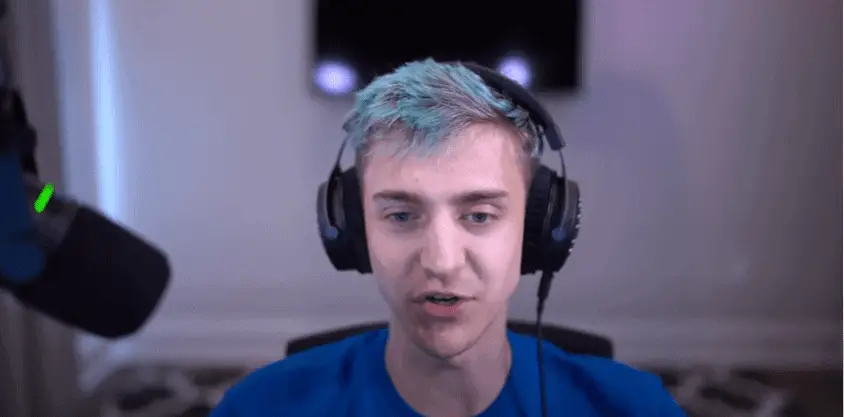 Who is Ninja?
Tyler Blevins, Ninja's proper name, was born on June 5, 1991. Ninja's moniker appeals to the majority of individuals. He began by playing professional first-person shooters (fps) games such as PUBG, Halo, and H1Z1 but eventually transitioned to Fortnite.
On Twitch, Ninja has around 40,000 viewers at any one moment and used to have 100,000+ at Fortnite's peak period. Ninja is sponsored by Redbull and is known as the "face" of Fortnite. In 2018, he and Marshmellow won the Fortnite PRO-AM tournament at E3 and earned a huge deal to broadcast on Mixer.com.
Some people adore him, and a few people despise him, but there's no doubting Ninja is extremely popular, and he has done well to capitalize on his success from a financial standpoint. Jessica Goch, Ninja's wife, manages all of Ninja's business inquiries and is frequently seen on Ninja's broadcast.
What Keyboard Does Ninja Use?
As we mentioned before, the current choice of Keyboard for Ninja is Ducky One 2 Mini RGB Keyboard. The Ducky One 2 Mini Keyboard is a one-of-a-kind keyboard with a wealth of customization options and excellent manufacturing standards.
The One 2 small RGB is a pro gaming keyboard that is just 60% the size of a standard keyboard (no num lock keys, etc.), giving you more gaming desktop room and mouse mobility.
The keyboard design includes a plastic shell with an inside plate to protect the switches. Although being comprised of plastic, it is not flexible, which most people find unexpected.
 It also has an intriguing tint with a glossy white tone on the bottom. The narrow bezel surrounding the Keyboard's edge suggests otherwise despite the floating keycap design. In general, it has an appealing visual design.
This Keyboard has a straight shape with two inclination levels, enabling you to customize it to your liking. It offers fully customizable RBG illuminated keys per key. Using Cherry MX brown switches with a medium activation force.
In addition, the Ducky One 2 Mini Keyboard is highly compatible. The mouse movement across the Keyboard is another unique feature of the Ducky One 2 Mini keyboard. It enables you to move the mouse, left-click, and right-click using various button sequences.
The Keyboard has a number of DIP switches that enable you to adjust the key settings. They produce distinct effects when you detach and rejoin the four DIP switches. Each switch has a distinct feature.
Macro recording may be enabled by holding down the Alt, Fn, and Tab keys for at least 3 seconds. The macro recording feature lets you do specific actions from your Keyboard.
Aside from that, the RGB customization allows you complete power and functionality to personalize the Keyboard. Several games have been programmed into the RGB lights. Furthermore, the Ducky One Mini 2 keyboard lets you save six different profiles from adjusting your RGB settings or recording macros.
Why Use Ducky One 2 Mini For Gaming?
Before discussing anything else about the Ducky One 2 mini, let's talk about the compatibility, which makes it an excellent choice for gaming. It is pretty easy to move around with the Keyboard due to its tiny size, detachable wire, and design. It is simple to transport to a tournament.
When it originally came out, the Ducky One 2 Mini stood out among its competition. All included PBT keycaps, a detachable USB-C connector, configurable per-key RGB lighting, a bespoke spacebar, and additional accent-color keycaps.
PBT keycaps are oil-resistant, so they won't develop that awful sheen over time. PBT keycaps are recommended if you often utilize the WASD keys. If not, these keys will deteriorate with time. As a result, it will always be able to withstand your rigorous gaming sessions.
No other manufacturer has created a unique spacebar in the same way as Ducky has. It varies every year to correspond with the zodiac year the board was built. This isn't useful in gameplay, but it's a pleasant touch.
The RGB may be configured only by keyboard combinations. You'll need to read the handbook for this, but it's relatively simple once you get it. Furthermore, it comes pre-programmed for several popular games such as Fortnite, Halo, and others.
The same may be said for macro recording. Perform it on the fly, directly on the Keyboard.
As a result of some of its unique characteristics, other pro gamers and streamers such as Symfuhny, Sceptic, and SoOn use the Ducky One 2 mini.
[amazon box="B07S1GQRQS" title="Ducky One 2 Mini RGB Keyboard"]
Which Ducky One 2 Mini is The Best For Gaming
Ducky 2 tiny is available in various colors, including Cherry MX Blue, Red, Brown, Silver, Silent Red, and many more. On the other hand, Ninja employs brown switches, which provide a less loud tactile bump with a gentle actuation force.
Because users' gaming styles differ, you can choose a switch that best suits your needs. Switches might be perplexing, but they can be the difference between loving and disliking your Keyboard.
The Ducky One 2 Mini has many switch possibilities that may rapidly become overpowering and confusing. The finest switches for gaming are likely to be linear switches.
Cherry Black, Red, Blue, Brown, and Silver. Gateron Yellow, Red and Brown, Gateron Silent Brown. Kailh Speed Pro Burgundy, Speed Copper, Kailh Box White. Cherry Silent Red Cherry Silent Black are all available key switch options for the Ducky One 2 mini.
Our Recommendation for switches
The finest gaming switches from this list will have the lowest actuation distance or the distance you must push before your PC registers it.
The Cherry MX Silver is light and easy to use. It is our top choice for a gaming switch. On the other hand Kailh Speed Pro Burgundy. is a linear switch that is a little bulkier but also initiates quickly.
Kailh Speed Copper is a tactile switch that is somewhat heavy than Cherry Silver and has a small striking distance.
What Other Keyboards Does Ninja Use?
Even though Ducky One 2 mini is the most used Keyboard by Ninja, there are other two gaming keyboards that he also uses. They are as Follows.
Logitech Orion G610
Another favorite of Fortnite's Ninja is the Logitech G610 Orion Brown. As the name implies, the Keyboard has Brown key switches, which are a harmonic balance of red and blue.
The Keyboard provides excellent tactile and acoustic feedback. Above all, the key switches have a lifespan of 50-100 million keypresses. The G610's specialized application has simple functionality, such as independently configuring the F-keys with different macros.
Though Ninja favors brown, you may go with red, and you won't miss anything important. Both switches emit a very low clicky sound, allowing you to play without bothering everyone else closer to you.
Corsair K70 RGB Rapidfire
Ninja also employs the Corsair K70 RGB Rapidfire, well-known for its super-duper Cherry MX Speed switches. This Keyboard includes genuine Cherry MX Speed switches, which allow quick action with an actuation level as small as 1.2 mm.
Because of its linear actuation mechanism and absence of pressure points, it is an excellent keyboard for fast-paced gaming. The Keyboard is compatible with Corsair Utility Engine (CUE) software, which allows you to experiment with illumination.
What Monitor and Mouse does Ninja Use?
Ninja employs an Alienware 25 gaming display with a higher 240Hz refresh rate, which is necessary for fast-paced gaming, and a Logitech G502 Proteus Spectrum mouse. It has a beautiful and edgy design and delivers unrivaled capability.
Conclusion
You've got it now. If you've ever wondered what keyboard Ninja uses, you now know how to purchase the identical model. Ninja's latest mechanical Keyboard is the Ducky One 2 Mini RGB. He's probably utilizing quick and responsive switches like Cherry MX Reds or Speed Silvers.
Based on his selection of keyboards, we can deduce that Ninja emphasizes the quality of a product over superficial appearances and design, and all of the keyboards have one feature: Cherry MX switches.
So, if you are a fan of Ninja, now you know the Keyboard you need to get.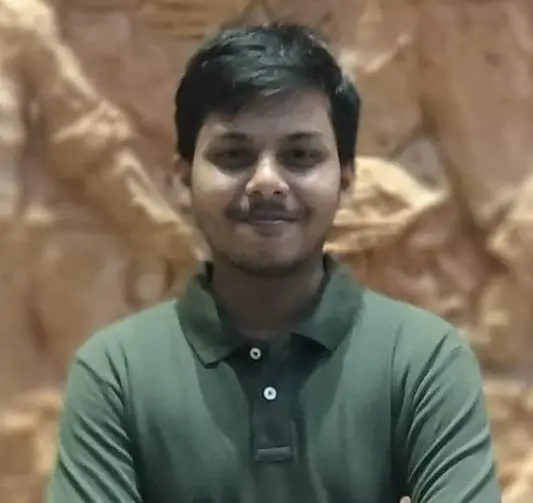 Hello Good People! This is Pavel and Welcome to PC Delight!
I'm an Electronics Engineer by profession with a passion for Gaming & PC builds. When I came up with the idea for PC Delight, it was my goal to share & offer the very best PC building ideas to tech-loving people like myself.
Since my school days, I've been just addicted to gaming & PCs. That leads me to experiment with various ways around the very niche, resulting in great productivity. And I'm here to share those practical experiences. So that next time you start some experiment with your PC builds or struggle to cope with a certain game, I'm here with the solutions. With these philosophies, I started my journey in 2017 and just kept going.