Your second monitor going black can be pretty annoying to deal with. If you are a victim of this problem, just like other gamers, then this guide is just for you.
Whenever the secondary monitor goes dark during gaming, it's often due to a power supply caused by a faulty twin monitor setup and installation. However, the problem is almost always caused by the hardware: the display, connections, video card, motherboard, or RAM.
But, not to worry, as today in this guide, we will discuss different techniques to solve these issues in no time. So, if you have been wondering why your second monitor keeps going black. How to fix it? Our guide has got you covered.

Why Does My Secondary Monitor Keep turning Black?
The problem with the cords connecting your display to your computer is the primary cause of it going black after a few minutes. If your monitor goes black for a few seconds and then gets back up, this is most likely the problem.
However, if your cables are correctly connected, there can be issues somewhere else. We will investigate all the probable reasons for your secondary monitor turning Black during gaming.
But the good news is that we can solve all these issues following some quick and easy methods.
1. Faulty Cables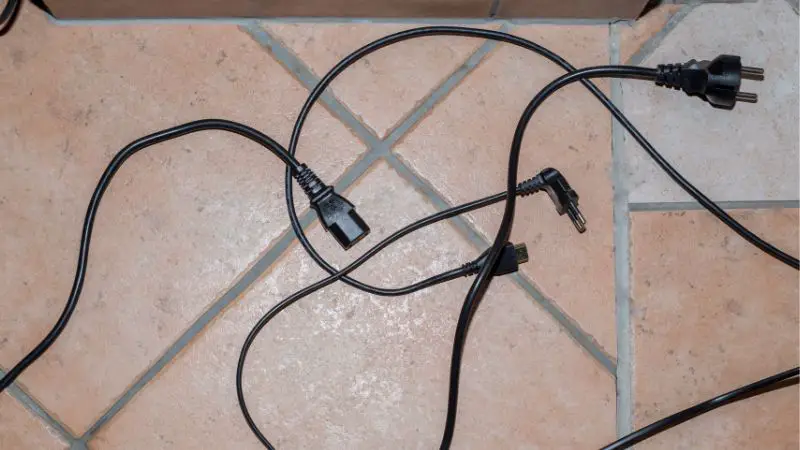 A bad connection between the display and the computer is the most common cause of monitor problems. Cable separation is common, especially for connections that do not employ fasteners. Check the cables for visible cuts, bends, corrosion, and other damage indicators, as they can also cause blackouts.
Dislocation or trundling of the ports at the rear of the monitors might be another issue. You should also examine your plug socket and monitor the plug for any breakage since this might be the root of your problem of black screen.

Fixing Faulty Cables
The first approach is to try unplugging and tightening the wires, as unsecured connections can also create monitor blackouts. If it doesn't work, disconnect and verify the monitor's power and display cords, then physically inspect all connecting wires to ensure the plastic covering is snug.
If there are any squeeze scars or rips on the cable, or if the terminals are significantly curled or distorted, they should be replaced. If any pins are bent, you can attempt to straighten them with a screwdriver, but make sure the monitor's power is turned off first.
2. Not Updated Video Card Driver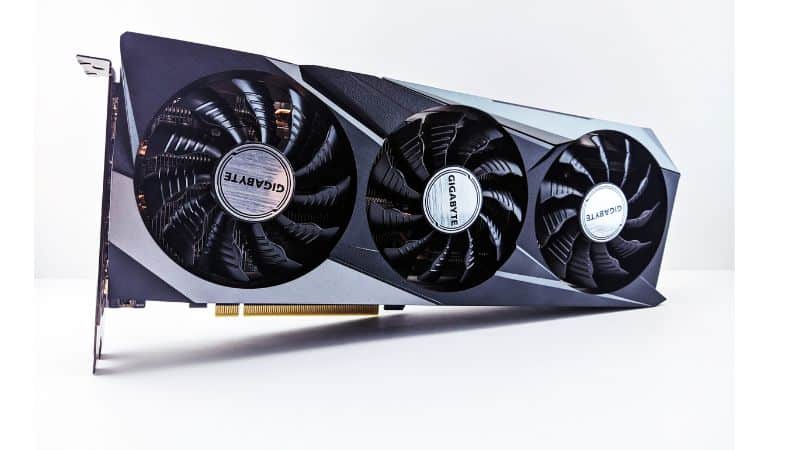 The video card driver, among many other things, regulates how the computer negotiates long battery life with the display. The great bulk of issues causes your second screen to go black when this causes gaming.
Compatible difficulties in your monitor drives are the most common cause of display troubles. If they were recently updated, you might be using faulty resources, and if you haven't done so in a long time, your drivers are likely outdated.
The driver stops reacting to the display and periodically turns off the images in both circumstances.
Update Video Driver
Remove your display drivers from your computer. To do so, open your device manager and browse to the display drivers tab. Restart your computer after successfully uninstalling your display drivers. It will start installing any necessary components once it starts.
You may also seek automatic upgrades using a different way. To make sure your video card driver is up to date, go to the manufacturer's download page for the newest version.
3. Mismatched Settings
One of the main reasons your second monitor turns black when you're gaming is because of the settings preferences you've previously established.
As a result, if you play a full-screen game, the GPU settings are most likely configured to commit all the resources to make your gameplay experience as seamless as possible. As a result, when gaming on the primary display, the screen on your second monitor will be black.
In rare situations, boosting the display resolution might result in the screen becoming blank. Because most displays auto-detect the input source, you must also confirm that the input source on your screen is right.
Check The Settings
Sometimes, GPU or video card causes the monitor to the black issue. So, to fix this, you will need to check your settings and set the monitor resolution according to the GPU you are using.
You may also need to compare the nit's brightness of your displays to see whether one is suitable for use as your primary monitor. Furthermore, make sure that the Input options are set to the type of cable you're using to connect your PC to the second monitor.
4. Overheating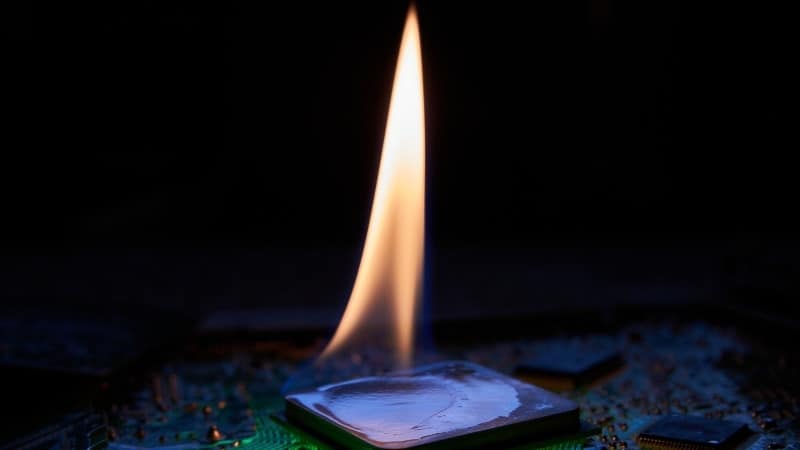 Overheated components in your pc might potentially cause your second display to go dark, although this is hard to identify. An overheating monitor can be caused by several factors, the most common of which is a lack of airflow for the internal components.
This might be due to dust build-up or an obstruction that prevents air from flowing through the monitor.
Solving Overheating issues
It would be best if you cleaned the display well before restarting it to resolve the overheating issue. We also recommend giving this a few hours to cool down before restarting your computer; it should operate normally after that.
5. Outdated GPU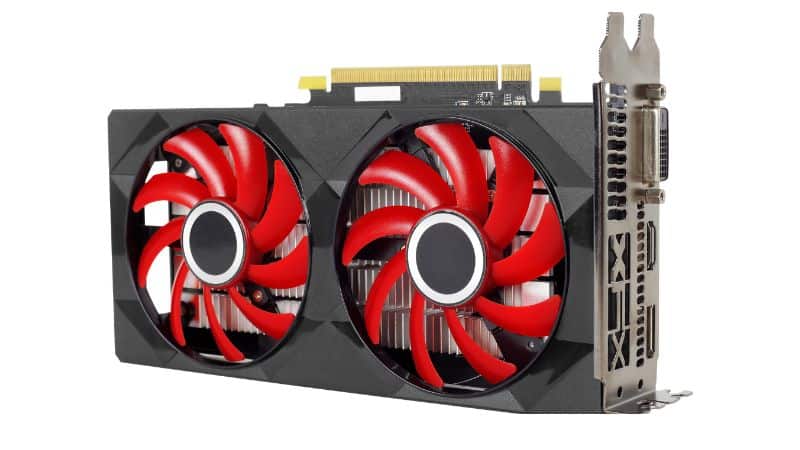 It's never a good idea to play newer games with an old, outdated GPU since your GPU will be stretched to its maximum. If you have a dual monitor configuration, your GPU's only purpose is to direct as much power as possible to the game, enabling it to operate as smoothly as possible.
If your second screen turns black for a second while you're gaming, it's probably due to an outdated GPU that can't handle the load. In some instances, your PC may shut down automatically to prevent the GPU from overheating.
Updating GPU
If you wish to play newer games, you need always update your GPU to the most recent model. If you can't upgrade the GPU right away, try one of these short remedies.
You should only open the game. Dismiss all the windows; close all the odd unwanted apps and widgets that you may believe are unimportant but are sucking power from your GPU.
How To Find Out the Root of The Problem Using Safe Mode
Safe mode is a boot mode that disables non-essential programs, preferences, and panels in order to launch the operating system in its most basic form.
If you don't get a flickering display in this mode, you're dealing with a logical problem and can avoid the hardware-related ones. In order to go to safe mode, follow the steps below.
From the Home screen, go to Settings Menu, then "Update & security," then "Recovery."
Click the " Restart Now " option underneath the "Advanced Startup" heading and click the "Restart Now" option.
This will open a blue screen where you may select from several start-up options.
To enter Safe Mode, click F4 and allow for the computer to restart.
Conclusion
We believe by now you already know what the reasons for your second monitor turning Black during gaming are. None of these problems are serious, and you can easily solve them yourself.
Hence, to help you solve these issues at your home, we discussed all the fixes you can try to repair your second monitor turning Black. Make sure to find the actual root of the problem before going for the fix.
However, if none of these fixes work, unfortunately, your monitor has gone wrong, and you will need a new one.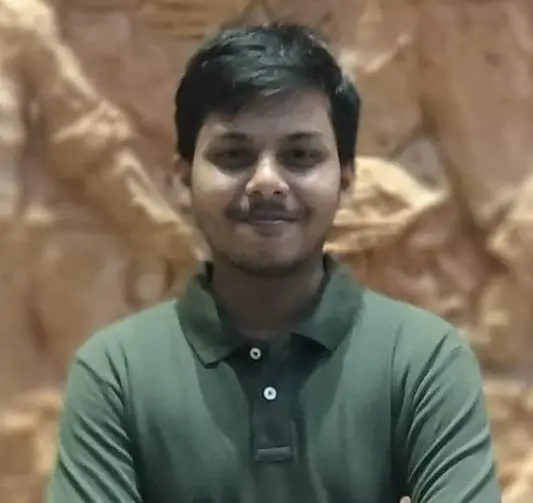 Hello Good People! This is Pavel and Welcome to PC Delight!
I'm an Electronics Engineer by profession with a passion for Gaming & PC builds. When I came up with the idea for PC Delight, it was my goal to share & offer the very best PC building ideas to tech-loving people like myself.
Since my school days, I've been just addicted to gaming & PCs. That leads me to experiment with various ways around the very niche, resulting in great productivity. And I'm here to share those practical experiences. So that next time you start some experiment with your PC builds or struggle to cope with a certain game, I'm here with the solutions. With these philosophies, I started my journey in 2017 and just kept going.