If you're new to PS4 gaming or thinking about connecting PS4 to your gaming monitor, then you may have confusion about is a gaming monitor worth it for ps4 and what type of gaming monitor is required for the PS4 video game.
In a word, a gaming monitor is more worthy of having for playing PS4 than playing on a regular monitor. A gaming monitor has some advanced feature that makes these monitors more suitable for playing games, including PS4. 
But does it mean that you can use any gaming monitor for playing PS4? Of course not. You need to have some specific criteria in your gaming monitor to play PS4 smoothly. Read along to know more about it.
Is A Gaming Monitor Worth It for PS4?
You can play PS4 video games on a gaming monitor indeed, but it has some limitations regarding resolution and frame rate.
PS4 can be connected to the gaming monitor through the HDMI 2.0 port. If you want to play PS4 Pro and PS4 Slim, you should look for a gaming monitor that supports 1080p or upscaled 4k gaming monitors.
However, these monitors won't be enough if you want to connect to the PS5. In that case, you need to have a 1440p monitor with HDMI port 2.1.
In terms of the refresh rate, having a high refresh rate FHD for PS4 Pro will be excellent for reflex-based games or higher FPS games. But if you get a 4k display, you can have the benefit of a crystal clear vision on the monitor.
Is It Worth Getting A 144hz Monitor for PS4?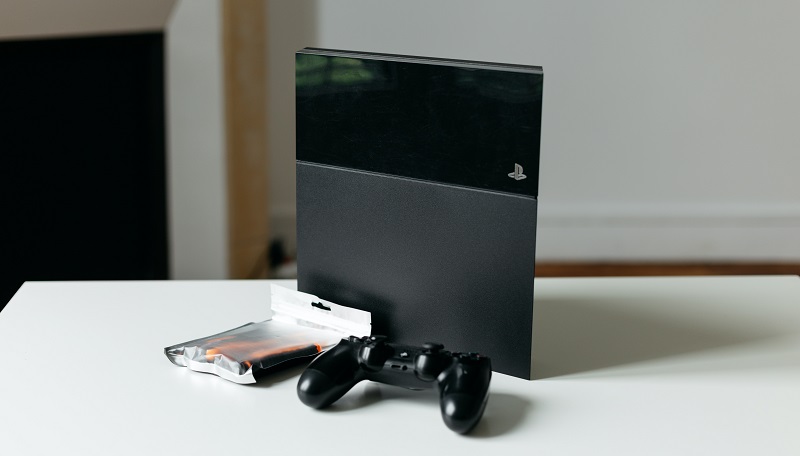 NO, PS4 games don't support a 144hz refresh rate; therefore, it won't be worth buying a 144hz monitor for PS4. Then what's the best refresh rate for PS4?
Most games of the PS4 support 60hz and will give you the best gaming experience on 60 or 75 frames per second. So if you choose a 75hz monitor instead of a 144hz, you'll still have the best visual accuracy and color reproduction as there won't be any differences.
Therefore, you don't need to get yourself a high-tech monitor of 144hz to connect the PS4 to the monitor. On the other hand, 75hz monitors are more pocket-friendly than 144hz monitors.
What Are The Gaming Monitor Requirements for PS4?
HDMI ports are the most important requirement to run PS4 and PS4 Pro games on a gaming monitor. If you don't have the HDMI port on your gaming monitor, then you can't connect to PS4. But don't worry, all the updated monitors have HDMI port 2.0 that supports the consoles.
However, if you planning to upgrade to PS5 in the future, you'll need to have an HDMI 2.1 port.
Moreover, not all the recent gaming monitors will give you the best HDR feature for cinematic gaming experiences. If you want a real-life gaming experience, then investing in HDR monitors will be worth it.
You can consider going for higher response rate monitors if you want the best smooth transition of colors and other details while playing PS4 video games. In that case, going for gaming monitors with a 1-3 millisecond response rate would be the best.
However, for a higher response rate, you need to go for gaming monitors above 120fps at 4K.
Recommendation For The Best PS4 Gaming Monitor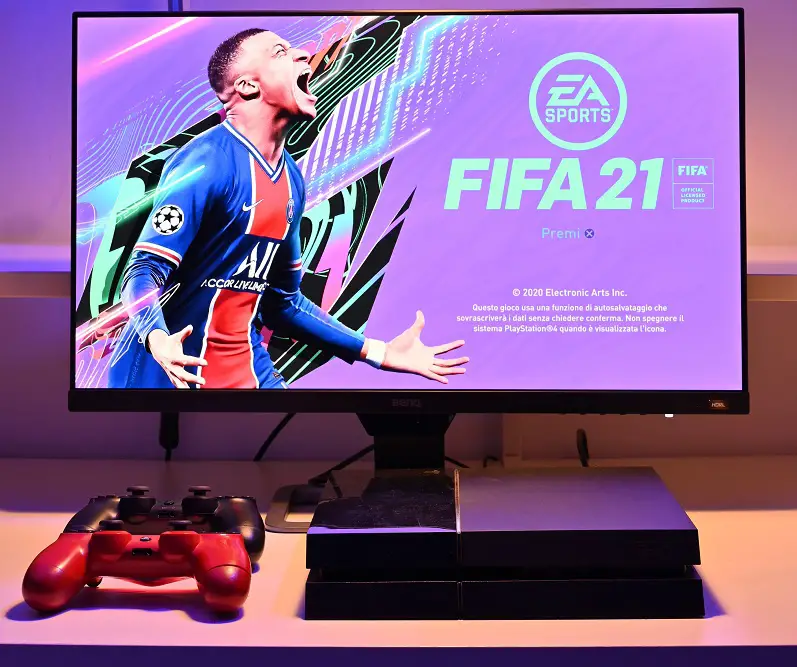 Now that you know what a gaming monitor should have to run PS4 games, it can be time-consuming to find the best PS4 gaming monitor with all the requirements. Hence, we've listed the top 3 gaming monitors for the PS4:
Dell S2722QC 4K Gaming Monitor: The best 4k gaming monitor with a 60Hz refresh rate within budget. It has HDMI 2.0 port, HDR10, and versatile connectivity.
Acer SB270 Bbix HD Gaming Monitor: This HD ultra-thin Acer gaming monitor with 75hz refresh rate, 1ms response rate, and FHD resolution is perfect for connecting PS4.
ASUS VG279Q HD Gaming Monitor: It has a 144hz refresh rate with some great features like a 1ms response rate, eye care, 1080 resolution, adaptive sync, and a 27″ screen, which this gaming monitor for playing PS4 and PS4 Pro.
Is There Any Difference Between Gaming Monitors And Regular Monitors?
Yes, there are multiple differences between gaming monitors and regular monitors. For example, a gaming monitor has a faster response rate, higher refresh rate, smart HDR, etc., compared to a regular monitor.
All the advanced features in a gaming monitor give it a smoother and faster-operating performance. And these monitors are built with the purpose of gaming.
So, of course, if you choose a regular monitor or TV to connect PS4, you won't get the performance and experience that you want while playing PS4. In that case, a gaming monitor will be worth it for PS4.
FAQs
Do you need a special monitor for PS4?
Not really, but the monitor needs to have some specific features, for example, a maximum of 75hz, at least 3ms response rate, and HDMI port 2.0.
Is 75hz good for PS4?
Yes, in fact, 75hz is more than enough for PS4. Generally, PS4 games support 60hz, but you can get the best performance of games at 75hz. Anything more than this won't be any use for PS4.
Is a curved screen better for gaming?
Yes, curved screens are better for gaming. It's because curved monitors provide comfortable and better viewing the monitor, which makes it easier for the eyes to catch the view.
What monitor size is best for gaming?
Most gamers prefer monitor sizes of 25 to 27 inches. This way, the game looks super cinematic with a higher 4k resolution and higher refresh rate.
Conclusion
So, is a gaming monitor worth it for PS4? The answer is yes. A gaming monitor with the right HDMI port, resolution, refresh rate, and the response rate is excellent for connecting your favorite PS4 and PS4 Pro games on a monitor.
Remember, there is no need to invest more money and go for a high-tech monitor when you can play PS4 on cheap computers. Therefore, we have also included the 3 best gaming monitors for PS4 for your convenience.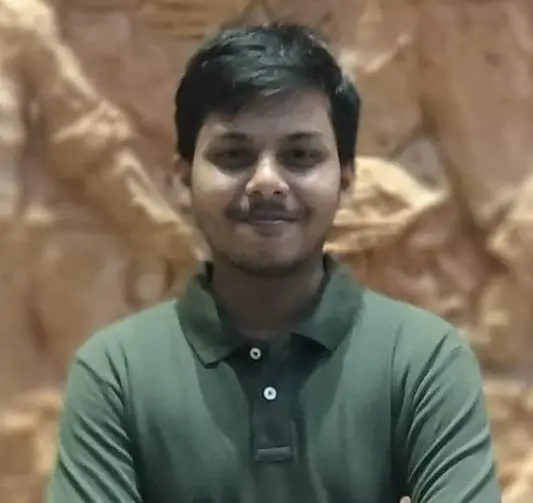 Hello Good People! This is Pavel and Welcome to PC Delight!
I'm an Electronics Engineer by profession with a passion for Gaming & PC builds. When I came up with the idea for PC Delight, it was my goal to share & offer the very best PC building ideas to tech-loving people like myself.
Since my school days, I've been just addicted to gaming & PCs. That leads me to experiment with various ways around the very niche, resulting in great productivity. And I'm here to share those practical experiences. So that next time you start some experiment with your PC builds or struggle to cope with a certain game, I'm here with the solutions. With these philosophies, I started my journey in 2017 and just kept going.