Gaming monitors will enhance your gameplay experience in many ways. It is a must not just for pro gamers but also for casual gamers. When you think of upgrading to a gaming monitor, the question that pops up is how much does a gaming monitor cost?
A standard gaming monitor can cost anything from $50 to $1500. However, if you want a better quality display, such as a QHD or 4K, you'll need to spend at least $250. Gaming monitors that are less expensive range from $50 to $200.
So, if you are considering buying a gaming monitor and are concerned about how much you need to pay for it, we are here to help you.
How much does a gaming monitor cost?
A gaming display can cost anywhere from $50 to $1,500 these days. The price range will be high, from $500 to $1500 if you're seeking functional specifications that count, with a few Nvidia g – sync flavors thrown in for good measure.
Additionally, you'll be able to buy inexpensive gaming monitors for around $200. If you want a display with a higher resolution, such as a QHD or 4K screen, you'll have to spend more than $250.
The gaming display cost is dramatically reducing as tech such as 4K resolution and higher refresh rates become more attainable.
Price of 15 Popular Gaming Monitors and Their Price
| | |
| --- | --- |
| Name of Monitor | Price |
| Alienware 34 AW3423DW QD-OLED | $1299.99 |
| Dell S3222DGM | $299.99 |
| MSI Optix MPG321UR-QD | $949.00 |
| LG 27GN950-B | $699.99 |
| Alienware 25 AW2521HF | $428.87 |
| Aorus CV27Q | $755.90 |
| GIGABYTE M32U 32″ | $729.99 |
| GIGABYTE M34WQ 34″ | $489.00 |
| Pixio PX277 Prime | $259.99 |
| LG UltraGear 38GN950 | $1,199.99 |
| Acer Predator X38 | $1,899.99 |
| Corsair Xeneon 32QHD165 | $649.99 |
| Eve Spectrum 4K 144Hz (ES07D03) | $799.00 |
| Samsung Odyssey Neo G9. | $2499 |
| LG UltraGear Ergo 27GN88A | $476.99 |
What is the cost of the various types of Monitor?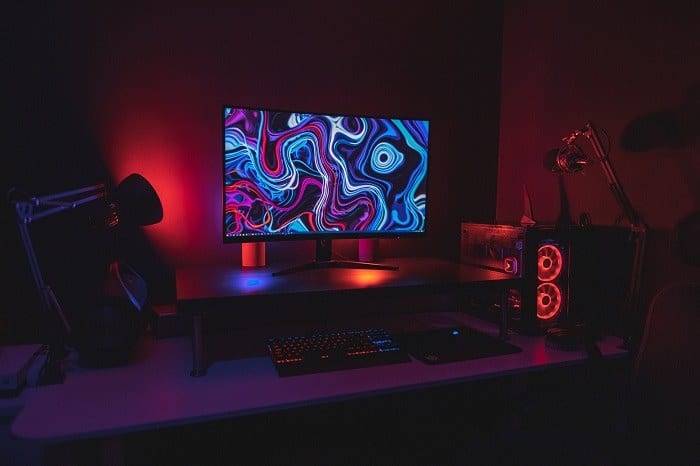 Monitor of different resolutions comes in various price ranges. We will look into the price of different types of Monitors down below.
LED
LED monitors are the most common type of gaming monitor. It generally comes with a resolution of 1980 x1080p. Usually, they cost around less than $100 for sizes 19-24 inches. However, if the size increases along with the refresh rate and resolution, the price can go up. The overall image quality of an LED monitor is better than an LCD.
LCD
LCD monitors are very old technology now. LCD monitors also come in different resolutions, the common being 1920 x 1080p. But the picture quality is much lower than LED. You can find LED displays for as low as $50 or less.
4K
4k displays feature a resolution of 3840 x 2160 pixels and refresh rates ranging from 120Hz to 144Hz. An excellent 27-inch 4K monitor should be under $600, while a reasonable budget should be under $400. A nice 32-inch model will set you back around $700 and $900.
Curved
A 2560 x 1080 resolution should be adequate, but if you want to up the ante, look for a screen with 3440 x 1440 or 3840 x 2160 resolution. Most curved monitors straddle the space between 2K and 4K panels.
The majority of curved displays fall between 2K and 4K screens. A nice curved display might cost anywhere from $900 to $1,500. You'll have to pay more than $700 for them at the very least.
What are the factors affecting the cost of a gaming monitor?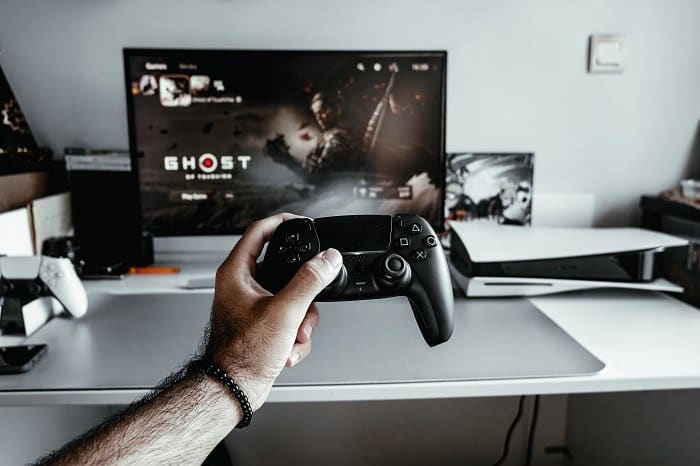 The price of gaming monitors is dependent on many factors. While buying a gaming monitor, you must look into these factors.
Resolution
When purchasing a gaming monitor, the resolution is the most crucial aspect to note. Computer displays nowadays may have resolutions of up to 8K. As a result, beautiful and lifelike pictures and graphics are available. New technical developments are shown in 8K and even 4K gaming monitors.
A higher resolution indicates that there are more pixels on the screen, resulting in sharper images and a more fluid immersive gameplay. The higher the resolution, the more expensive it is. Make sure, however, that your system is capable of supporting a high-resolution display.
Size of Monitor
The total dimensions of a computer monitor might influence the entire pricing. Ultrawide monitors and displays with screens greater than 34 inches are often more costly. As the display size grows larger, the price hikes.
The Monitor used for gaming, on the other hand, should not be larger than 27 inches. With a lower panel size, you'll be able to look up at the photos and make sure you get everything.
Smaller displays are easier to follow, especially if you're a pro gamer. Therefore even if larger monitors cost more, smaller monitors from 24-27 inches should be considered.
Refresh Rate
The refresh rate is critical if you use your PC to play graphically demanding games. The refresh rates indicate how many instances the displayed image may be refreshed per second by the Monitor.
High-refresh-rate gaming monitors are more costly. Ultra-high refresh rates, such as those exceeding 120Hz, are more expensive than screens with refresh rates of 75Hz or less.
Invest in a gaming monitor with a high refresh rate, regardless of the cost. Given that your graphics processing unit is capable of running games with such high refresh rates.
Sync Technology
Using adaptive Sync on your display increases the quality of your Monitor if you are a gaming fanatic who uses high GPU fps. It also improves the quality of your game experience. It reduces latency, input lag, distracting stuttering, and irritating screen tearing.
Although AMD Free Syncs adds no extra to the final price, it is only usable with AMD graphics cards. NVIDIA Sync adds a $120-$160 premium to the price of a gaming display, but it is only compatible with NVIDIA GPUs.
HDR
Highlights can be brighter with HDR. If you truly want to get the most out of HDR, you'll need to move beyond display HDR 400 and into far higher brightness levels. Because good displays can consistently push brighter than your inexpensive gaming monitor, they may perform better with HDR video.
As a result, if you want the finest gaming experience, you'll need an HDR 400 or above. Keep in mind that as HDR improves, so does the price.
Is a gaming monitor better than a Tv?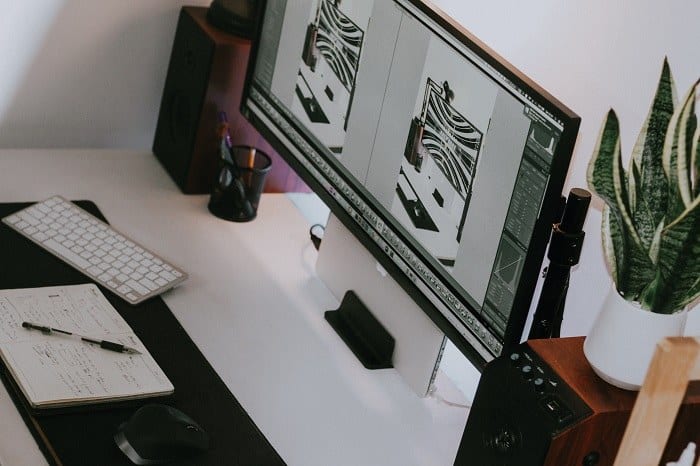 When it comes to the variations in refresh rates between gaming monitors and TVs, there is only one obvious winner: gaming monitors. Gaming monitors are explicitly made for gaming. Therefore they will have greater specifications than a television.
If screen size is important to you and you just play games sometimes, TVs may be a better alternative because they can be found at much cheaper rates than gaming monitors.
However, if you are a professional player, you will need a gaming monitor. The majority of gaming displays support a refresh rate of up to 120Hz. Some may go as fast as 144Hz, ensuring a more fluid image for gaming.
A monitor is definitely a far superior alternative if you want to have the best gaming experience possible, especially for competitive games that need a faster reaction time, higher refresh rate, and FreeSync compatibility.
In addition, input latency is more noticeable on televisions than they are on gaming monitors. As a result, you can play smooth, crisp, and engaging games on good gaming monitors.
Is it worth getting a gaming monitor?
Yes, gaming monitors are well worth the money if you want to have the finest gameplay experience possible. They're also excellent for productivity, allowing you to get more value for your money.
Gaming monitors get their name from the fact that they're designed specifically for video games. They have displays with high-speed reaction and refresh rates — you already know what those terms mean. They don't add any clutter to your picture and minimize input latency to a minimum level.
Furthermore, a costly monitor will provide the best gaming experience if you prefer playing games with realistic visuals.
Can you use any monitor for gaming?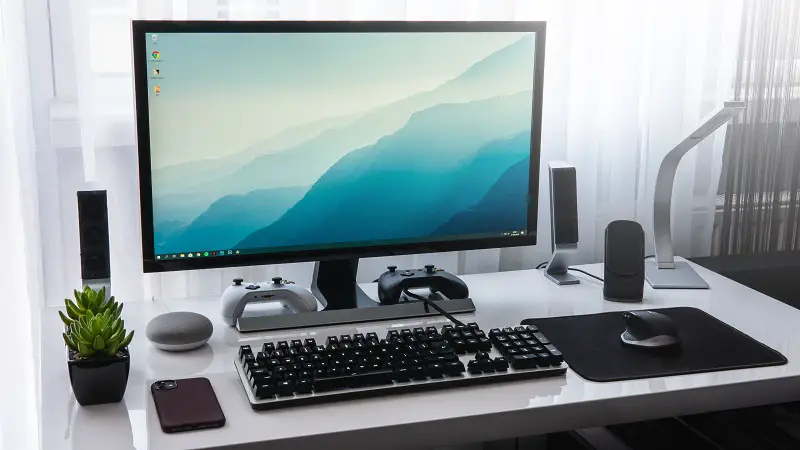 To answer briefly, any functional monitor may be used for gaming. If your Monitor satisfies the needed specs and has enough power to suit the function, you can use it for gaming.
However, utilizing something and getting the most out of it are two very different things. As a result, if you are only a casual player, any display should work for you.
If you're a professional player, though, using any old display is never a smart idea. You want a monitor with a minimum refresh rate of 75 Hz and the shortest reaction time you can find. Because refresh rate is so crucial to gamers, most gaming monitors offer at least a 120 Hz refresh rate with the lowest response of 1/2ms.
What type of Monitor is best for gaming?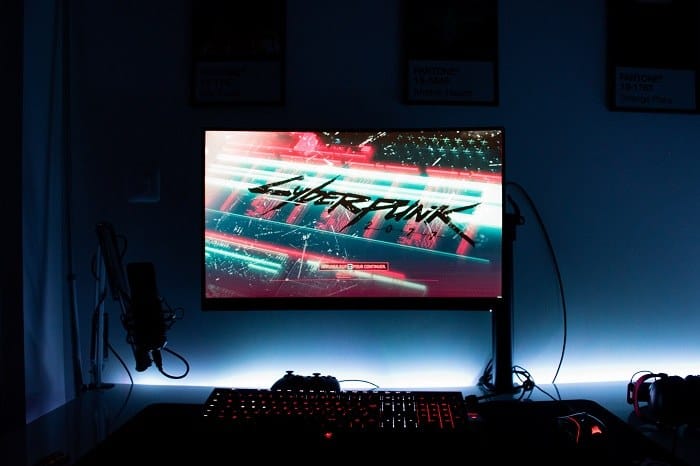 What type of monitors are best for gaming depends entirely on the type of game you play. If you play fast-paced online competitive games, you'll almost certainly require speed. Therefore, a TN panel could be the best choice.
However, if you play single-player RPG games or content-heavy, engrossing games, either one VA or an IPS screen would do.
Furthermore, a VA panel might be ideal if you enjoy gloomy, dramatic games. You could also look at obtaining a gaming display with a refresh rate of 120Hz to 144Hz. It not only improves your game experience by making it more fun and responsive.
You should also consider the response time. Although the quickest response rate is 1 millisecond, you may get away with a reaction time of up to 5 milliseconds. Resolution is a tough feature of gaming that isn't always what it appears to be. For gaming, 1440p is preferable to 1080p.
As 1440p has a greater pixel count than 1080p, your GPU or graphics card will be dealing with much more pixels. As a result, performance will suffer, which will cause a reduced frame rate, similar to that of 1080p.
So only choose a higher resolution, such as 1440p, if your internals allows it. If your internals isn't up to snuff, we recommend a maximum resolution of 1080p.
Conclusion
Gaming monitors are essential to enjoy gaming to the fullest. But, how much does a gaming monitor cost? It is always tricky to answer, and there are many things to consider for this.
So, today in this guide, we tried to cover everything you need to know regarding gaming monitors. We also discussed how the pricing of gaming monitors is evaluated. Hence, before buying a gaming monitor, make sure to read this guide properly.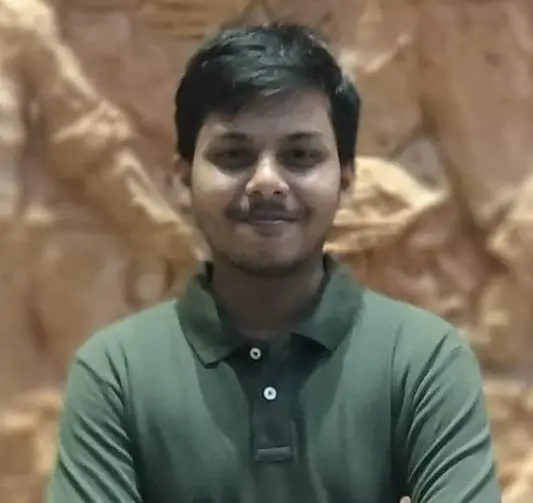 Hello Good People! This is Pavel and Welcome to PC Delight!
I'm an Electronics Engineer by profession with a passion for Gaming & PC builds. When I came up with the idea for PC Delight, it was my goal to share & offer the very best PC building ideas to tech-loving people like myself.
Since my school days, I've been just addicted to gaming & PCs. That leads me to experiment with various ways around the very niche, resulting in great productivity. And I'm here to share those practical experiences. So that next time you start some experiment with your PC builds or struggle to cope with a certain game, I'm here with the solutions. With these philosophies, I started my journey in 2017 and just kept going.