Mac and windows vary by many miles by functionality, command, and designs when it comes to the operating system. Hence, you might be confused that whether your peripherals will be compatible or not.
So, are you a mac user and having a question is a gaming keyboard compatible with Mac? Then you have come to the correct place where I will answer all your queries. If you are a mac user already, you might already know that the MAC keyboard is not a mechanical keyboard. When you press a key down, the two membranes are pushed together. As a consequence, the machine takes the action that is required.
But, for professional gamers, the value of a mechanical keyboard is well known, and the sound made by a pressing key alerts you to the fact that a button has been pressed. A professional gamer needs a mechanical keyboard, and below we will see whether a gaming keyboard is compatible with Mac or not.
Are gaming keyboards compatible with Mac?
The answer is yes; gaming keyboards are compatible with Mac. Every USB or Bluetooth keyboard, including wireless keyboards requiring a USB dongle, can fit with the Mac; simply plug it in and begin typing. On the Mac, though, certain keys appear different, and a Windows keyboard won't have the special-function keys that Mac-specific keyboards have.
On the contrary, you can use most types of gaming keyboards with your Mac. They fit perfectly with Mac and work in the same way as they would with windows Pc. But some keyboard functions can vary between windows and Mac. You'll discover that the Control key is often used in Windows shortcuts.
Mac shortcuts, on the other hand, are most likely to use the Command key, So when using a Mac with a Windows-formatted keyboard, the Windows key acts as the Command key and the Alt key acts as Mac's Option key. However, this shouldn't be much of a problem as you will get used to this soon enough.
You will be able to modify the function easily if you want to. It can be done easily through the Keyboard pane of System Preferences and pressing Modifier Keys on the Keyboard pad; you can change these modifier keys.
There are also few gaming keyboards available which are fully Mac oriented, but overall, all types of gaming keyboard are compatible with Mac. You just need to get used to the function of each key.
Do Logitech Gaming Keyboard Work with Mac?
No matter if you are a pro or an occasional gamer, but you must have heard about Logitech gaming keyboards. They are one of the most renowned brands to produce gaming keyboards. But previously, Mac users didn't have the privilege to use all of their gaming keyboards with Mac. It wasn't designed to be compatible with Mac.
But this problem is now solved as for their entire keyboard and mouse lineup, Logitech Gaming Software (LGS) has been upgraded to support Mac OS. As a result, Mac gamers can now have the same level of customization and control that windows users have come to expect.
As a result, most of the gaming keyboards from Logitech can now work with Mac.
Is DBPOWER and Havit Rainbow Gaming Keyboard compatible with Mac?
For a mac user, the first and foremost thing to look at in a gaming keyboard is whether or not it is compatible with your operating system or not. Saying this, Both DBPOWER Gaming Keyboard and Havit Rainbow Gaming Keyboard are very popular choices among gamers due to their excellent performance under a good price range. But the main question arrives that are they compatible with Mac?
Yes, the good news is they both support Mac operating system. All new versions of Mac OS are compliant with the DBPOWER Gaming Keyboard and Havit Rainbow Gaming Keyboard, although if you wish to use the Redragon K556 gaming keyboard, then there is a problem as it is only compatible with Mac OS X. Moreover, the multimedia keys on the Havit Rainbow Gaming Keyboard only fit for Windows.
What is the Ctrl key on a Mac?
People recently shifting to Mac from windo3s often find problems in finding the necessary key. One such key is the Ctrl on Mac. Well, it is labeled a bit differently on mac keyboards.  While Mac has a Control key, it is not the same as the Ctrl key on a PC. The Control key on a Mac is mainly used to assist you with "right-clicking" objects.
Instead, the key is the Macintosh version to the Windows Ctrl key. It's right next to the space bar on the keyboard. While novices often refer to it as the "Apple Key," "pretzel key," or "clover key,"  Most Ctrl-key combinations on Windows match exactly to ⌘-key variations. Open is now ⌘ -O rather than Ctrl+O, and Save is now ⌘-S rather than Ctrl+S. So, you can understand the use of "⌘. " It works like basically the primary key to control most of the functions in mac keyboard.
How do I connect a windows keyboard to a mac?
To use regular windows keyboard on a mac, you need to do a bit of work to make them useable with your Mac. Connect the Windows PC keyboard to the Mac via USB or Bluetooth. Then select "System Preferences" from the Apple menu at the bottom of the screen.
After that, select "Keyboard" from the dropdown menu. Select the "Keyboard" tab, then press the "Modifier Keys" button in the preference panel's lower right corner. To ensure you're changing the correct keyboard attached to the Mac, choose the PC keyboard from the "Select Keyboard" dropdown menu at the top of the Modifier keys screen.
After that, you have to change few keys to make it easier; select "Command" from the dropdown next to "OPTION Key and "option" from the dropdown next to "COMMAND Key." Check out the freshly remapped keyboard keys by clicking "OK."
Now you are done saving your windows keyboard for Mac. You'll have a new digital interface for the Windows PC keyboard keys that you can use on your Mac.
Does Razer Mamba mouse work with Mac?
Yes, Razer mamba is compatible with Mac, but there are some limitations. The drivers in Razer Mamba are backward compatible only with the computer's original Mamba. Mac users, on the other hand, would have to use the original Mamba's drivers because the Mamba Mac drivers are incompatible.
How to connect a third-party keyboard with Mac?
Simply plug in a USB keyboard, and Mac OS X can recognize it. If it still doesn't fit, go and the manufacturer's website to see if any special drivers are needed. Make sure you download the Mac driver and restart your machine after you've completed the installation.
Are all keyboards compatible with Mac?
Not just gaming keyboard, Mac is also compatible with most types of keyboard. However, to use all types of keyboards, you might need to change few preferences in your Mac. You might even need to download additional drivers available for Mac on the website of the keyboard you are using.
Check for compatibility well before buying any keyboard for Mac as many keyboards are still not compatible to be used with Mac.
Conclusion
Before buying any gaming keyboard for Mac, the first thing you need to see is whether the keyboard is compatible with your mac operating system or not. It is not easy to find a gaming keyboard for Mac due to many limitations of the operating system.
However, as more and more new models of gaming keyboards are coming nowadays, so it is easier to find compatible gaming keyboards for Mac. You will easily find your desired gaming keyboard from renowned gaming keyboard manufacturers.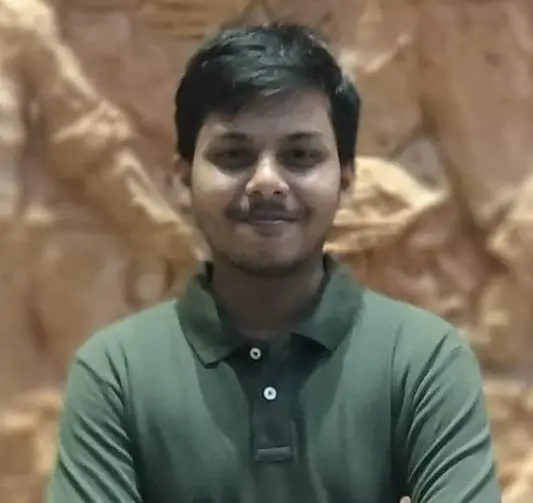 Hello Good People! This is Pavel and Welcome to PC Delight!
I'm an Electronics Engineer by profession with a passion for Gaming & PC builds. When I came up with the idea for PC Delight, it was my goal to share & offer the very best PC building ideas to tech-loving people like myself.
Since my school days, I've been just addicted to gaming & PCs. That leads me to experiment with various ways around the very niche, resulting in great productivity. And I'm here to share those practical experiences. So that next time you start some experiment with your PC builds or struggle to cope with a certain game, I'm here with the solutions. With these philosophies, I started my journey in 2017 and just kept going.