Gamers need to be smart, and modern-day games require a heavy level of intellectuality to achieve good results. We have often heard that playing videos games can cause damage to your brains, and it's harmful, and many more.
But, this statement is wrong, so the question comes whether pro gamers have a higher IQ.
When compared to non-gamers, pro gamers have a higher IQ in many cases, according to science. Furthermore, playing for many hours every day isn't all that horrible. Regular gaming improves your decision-making skills, makes you more goal-oriented, and raises your IQ.
How is that even possible? Well, today, we will discuss everything that will help you further understand this thing.
Do Pro Gamers Have a Higher IQ?
How quickly you learn and how excellent you can become at a game are both influenced by your IQ.
Games enhance proficiencies, short-term memory, and the ability to focus for extended periods of time.
An interest in other technology generally accompanies a passion for gaming. As a result, gamers like experimenting with new devices and mastering new tools or applications before others do. This encourages a healthy interest in learning while also keeping the brain engaged.
Furthermore, playing games sharpens the intellect and increases mental capacity. This is due to the fact that most games need players to respond quickly and come up with a solution to a problem quickly. Gaming encourages the brain to perform at a greater level of efficiency on a regular basis.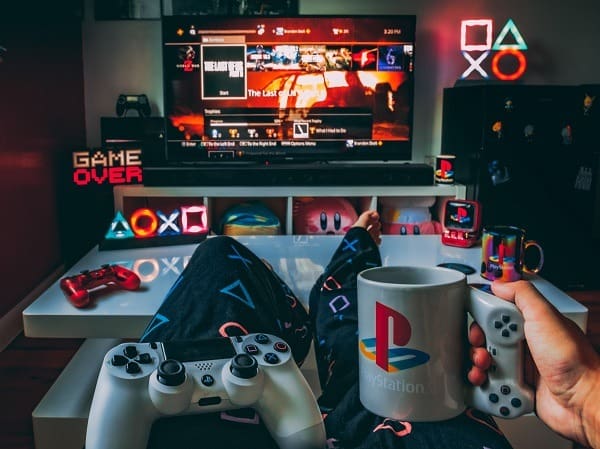 Do Video Games Make You Smarter?
Many studies conducted by renowned research universities and research lab shows that video games often make us 20 percent smarter, if not more.
According to a previous study, action players excel in a variety of tasks. Additionally, they thrive in this new research because they are superior learners. Video games boost your attention span, decision-making, and problem-solving abilities in competitive situations, as well as memory and learning.
Video games help people develop cognitive qualities that are valued in society. Professional gamers also performed better on visual-spatial short-term memory exercises. As a result, video games may be considered to make you smarter.
IQ Scores of Video Gamers
The IQ score of gamers varies depending on the type of games you are playing, along with the platform you are using for gaming.
With an average IQ of 112.3, PC gamers scored the highest IQ ratings of all the gaming platforms examined. Then there were PlayStation users, who had an average IQ of 110.7. With an average IQ of 103.8, Xbox users came in third, followed by Nintendo Switch users with 101.3. The nonspecific group of "mobile gamers," which averaged 99.4 on the IQ test, came in fifth and last place.
Furthermore, gamers who used Apple Mac computers scored somewhat better on the IQ scale than those who used Windows PCs (108.2 vs. 106.7). The average IQ score of research participants whose primary mobile device was an Android handset was 110.3, whereas the average IQ score for iOS users was just 102.1.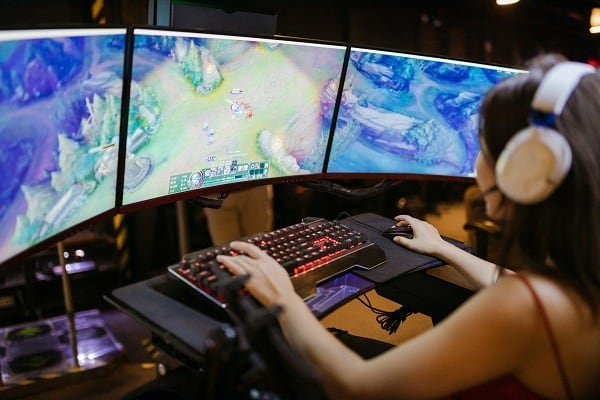 Female Gamers Have Better IQ Than Male
Intense research and various study have shown that female gamers have a higher IQ than male gamers.
The average IQ of female gamers was 108.4, compared to 102.3 for men players. Each of the four sub-scales, verbal intelligence, mathematical ability, logical reasoning, and visual reasoning, had higher average scores among the female participants.
However, do keep in mind that these categories will not account for other intellectual elements of people's lives, nor will the fact that things like second languages, economic origins, and other factors are not taken into account as far as we know to assist.
Why video games can be the new IQ Test?
There is exciting potential in employing games for behavioral research in general, and in particular for assessing people's intellect or determining their IQ level. There has been a test conducted between 56 players competing in the online multiplayer battle arena game "League of Legends."
Standard paper-and-pencil IQ tests were administered by experienced players. The findings revealed that individuals with higher IQ test scores fared better in the game. According to our research, highly rated League of Legends players have an average IQ of roughly 115-120, putting them in the top 15% of the population.
According to previous studies, persons who excel at strategic games like chess tend to perform well on IQ tests. This shows that performance in these games might be a valuable, universal, and straightforward indicator of intelligence.
The concept of games as cognitive tests has also been proposed for Portal 2, a difficult 3D puzzle game. Game-based testing is far less expensive than paper-and-pencil testing, and it's also less prone to cause test anxiety.
Frequently Asked Questions on Gamers IQ
What is the average Gamer IQ?
Answer:  The exact IQ of a gamer cannot be said exactly as this also varies and is dependent on many factors like the type of game, advanced or beginner gamer, and many more. But, on average, a gamer has an IQ of 115.
What is the IQ of Pro Gamers?
Answer: The IQ of pro gamers can be around 120 or even more, depending on the type of game.
Does Minecraft player have a high IQ?
Answer: Because they take on the metaphorical depiction of a deity, Minecraft gamers have a particularly high IQ. They are immortal and create, explore, and question everything. The average Minecraft player has an infinite IQ in terms of physical intelligence.
Which gamers have the highest IQ?
Answer: Tom Clancy's Rainbow Six Siege gamers, who have a combined IQ of 120.3, are at the top of the list. Among Us, players are in second with a 118.9 IQ score, followed by Minecraft players with 116.3.
Players of the popular smartphone game Angry Birds are at the bottom of the list, with an average IQ of 95.8.
Conclusion
Generally speaking, pro gamers do have a higher IQ than non-gamers. Over the last few years, academic study on the relationship between video games and intellect has grown in prominence.
Gaming can be a medium to measure IQ. However, a more detailed study is needed for that. For example, mobile gaming is a global phenomenon that attracts players worldwide, whereas Xbox fans are predominantly from North America.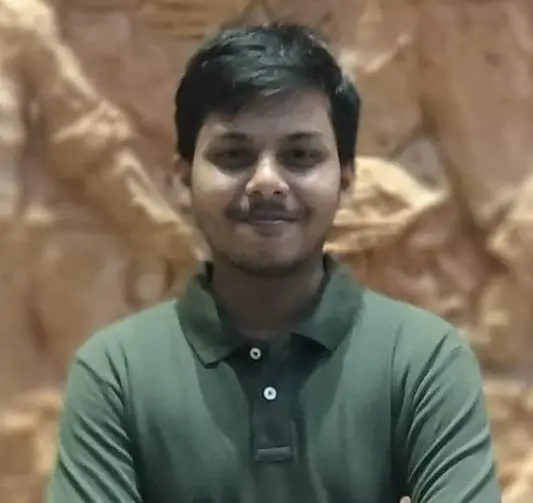 Hello Good People! This is Pavel and Welcome to PC Delight!
I'm an Electronics Engineer by profession with a passion for Gaming & PC builds. When I came up with the idea for PC Delight, it was my goal to share & offer the very best PC building ideas to tech-loving people like myself.
Since my school days, I've been just addicted to gaming & PCs. That leads me to experiment with various ways around the very niche, resulting in great productivity. And I'm here to share those practical experiences. So that next time you start some experiment with your PC builds or struggle to cope with a certain game, I'm here with the solutions. With these philosophies, I started my journey in 2017 and just kept going.