1080p resolution laptops are the most common choices among users. These laptops are more than sufficient for your daily routine office work, light gaming, or even some editing. But the screen size sometimes can bother you like you might need a bigger screen for some work. So, you start to think, can I connect a 1080p laptop to a 4K monitor?
Yes, a 4K display can be connected to a 1080p laptop. The output on the laptop monitor is totally different from the output on connected monitors. Hence if your laptop's HDMI output supports 4K resolution, you can expect to run 4K on the connected monitor.
However, connecting and looking good on the screen is different. So, if you want to connect a 4K display with your 1080p laptop, I have you covered. Today I will discuss everything you need to do.
Can I connect a 1080p laptop to a 4K monitor?
Yes, you can connect a 1080p laptop to a 4K monitor, but the output won't be as good as you would expect. To use a 4K display with a laptop, you must first determine whether the laptop's video card is capable of doing so.
Check the speed at which your laptop's HDMI port can produce data and the HDMI standard that the port adheres to. On the other hand, all current notebooks feature an HDMI connector that can support a 4K display.
The majority of laptop computers use HDMI 1.4, which enables 4K playback at 30 frames per second. If your laptop has an HDMI 2.0 connector, you can display 4K material at 60 frames per second on an external monitor.
If your laptop lacks an HDMI connector, you'll have to utilize the USB Type-C port to connect to Thunderbolt or DisplayPort over USB C.
Does 1080p look bad on a 4K monitor?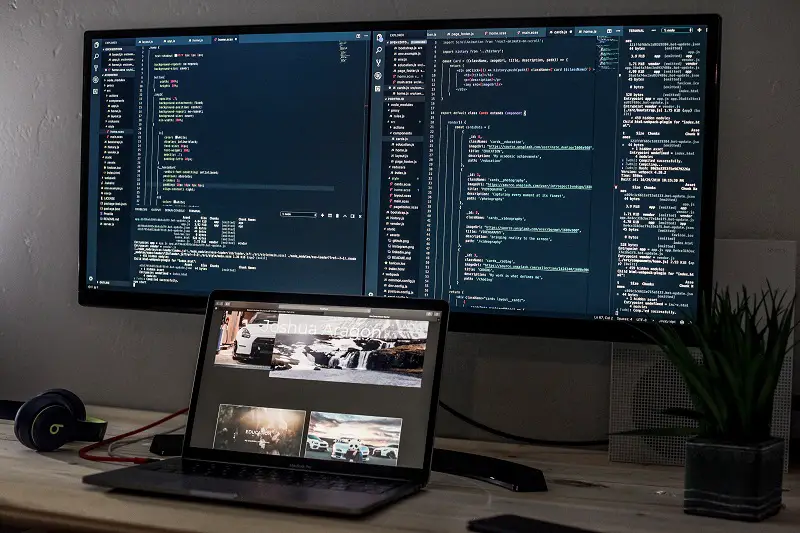 Even if your monitor is 4K, the laptop's primary screen is still 1080p, so you won't get the full 4K quality. As a result, 1080p looks terrible on a 4K panel in the absence of an up-scaling function.
When you connect a 4K monitor to a 1080p TV, each pixel from your computer is buried by four pixels on the screen. This will result in a hazy, unclear image with poor image quality.
However, you may employ up-scaling to boost the quality of your image on a 4K panel. This results in an image that is crisper, clearer, and of higher quality. Every pixel contains a small quantity of graphical data, resulting in a picture that is highly detailed and attractive.
What do I need to connect my 1080p laptop to a 4k monitor?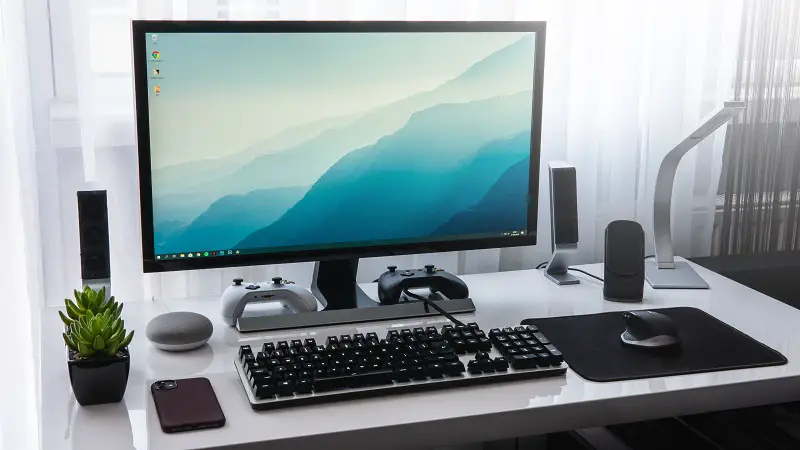 There are a few things that I look down when I connect my 1080p laptop to a 4k monitor. Below, I will discuss these requirements with you, so you can easily understand whether or not your laptop can connect to a 4k monitor.
Powerful Graphics Card
For a laptop, to power, an external 4K display, the most important component is a strong graphics card. While supporting a 4K display, your laptop's primary CPU and RAM take a back seat. So, the first thing we'll look at is the performance of your graphics card.
First and foremost, you should avoid Intel HD Graphics since they are incapable of supporting a 4K panel, even though the notebook is equipped with the fastest or most recent CPU and lots of RAM. However, the Intel UHD graphics are more than capable enough to support 4K monitors.
So, which graphics card do you require? As a result, AMD Radeon processors from the 7700, 7800, or 7900 series or above are required for seamless 4K compatibility. However, if you like the Nvidia series, I recommend the Nvidia 600 series or above. When it comes to AMD graphics chipset, the Radeon R7, R9 270, and later support 4K displays.
Input and Output ports
The Input and Output ports are essential, too. You won't have a perfect connection with 4K monitors if they are not suitable. Thunderbolt 2 can drive one 4K display at 60 frames per second. If your laptop has Thunderbolt 3 or 4, it can power a 4K display at 120 frames per second or two 4K monitors at 60 frames per second.
When it comes to the HDMI port, it must be version 1.4 or above, and the DisplayPort must be version 1.2 or later.
HDMI Cable
HDMI Cable is like the heart of the connection. Without a proper HDMI cable, you cannot connect your 1080p laptop to a 4K monitor. Ensure the HDMI connection is, at minimum, extremely fast, meaning it can transmit data transfer rates of up to 18 Gbps and support 4K broadcasting at 30 frames per second.
If your laptop has the proper ports or you have a converter, you may also utilize a DisplayPort or USB Type-C connection with Thunderbolt.
Powerful GPU and RAM
Even though CPU and RAM are not as important as a graphics card, the GPU and RAM must have minimum specs to run a 4K monitor. To work correctly with a strong graphics card, you'll need a modern CPU.
The number of cores a processor has is an essential metric for navigating the CPU landscape. So higher the efficiency, the more cores there are. Also, a four-core CPU is generally sufficient if the GPU is enough.
On the other hand, a six-core CPU is much more likely to be combined with a more powerful GPU so that you can be certain of its effectiveness.
If your laptop is powered by an AMD processor, a Ryzen 3000 or Ryzen 5000 series chipset is required. If you're utilizing Intel CPUs, you'll need at least an i5 8th generation or i7 7th generation processor.
Do you need a 4K laptop for a 4K monitor?
It is not required to purchase a 4K laptop in order to use a 4K display. The transmission of the display is autonomous of the laptop's output. However, the picture quality may be distorted due to the resolution variation.
Native resolutions must be aligned with the display if you want the finest graphics. So, if you want a high-resolution image, you'll need a 4K laptop and a 4K display.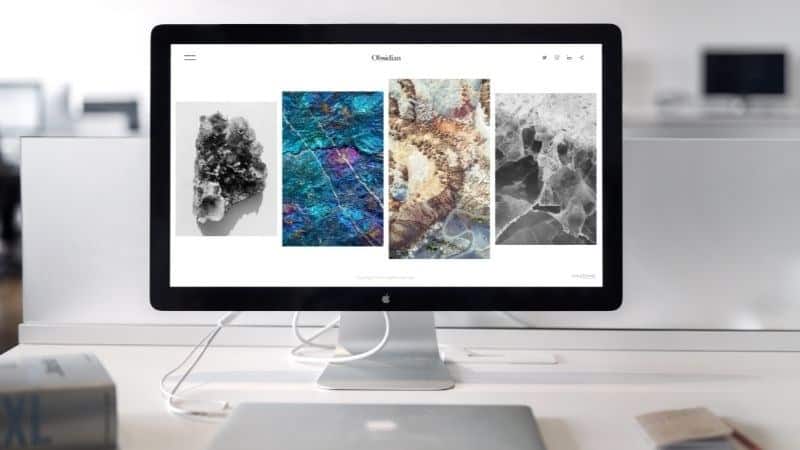 How do I know if my laptop supports a 4K monitor?
A laptop with a 1080p screen does not reveal enough about the device's hardware resources. The GPU inside may be able to support a considerably higher pixel density display. It can't do 4K on your laptop since the monitor isn't capable of it.
When playing a 4K video on a 1080p screen, the laptop downscales the 4K images to Full HD. On the other hand, the film or program would be crisper than standard 1080p visuals.
Check the specs of your video card in the system preferences to see if your laptop allows a 4K monitor. Follow the steps below to access the settings.
On your laptop, go to Device Manager or System Preferences. To show your computer's graphics driver, click the down arrow before the "Display adapters" choice in the Device Manager panel.
Take down the driver's name and look up the model on the internet. Go to the main manufacturer's website for the graphics. Ensure you're on the page for the compatible graphics card with your laptop's CPU.
Look for the quality information next to or beneath the "Max Resolution" section on the website. The gadget handles 4K at 30 Hz on an external display if it shows "4096 x 2304 @ 30 Hz."
Additionally, you can use an HDMI connection to link your laptop to the screen and test if the graphics are displayed without picture distortion.
FAQ
Does my laptop support 4K 60Hz?
Answer: If your laptop has an HDMI 2.0 connector, any recent laptop with an integrated Intel HD graphics processor should be able to produce 4k resolution at 60Hz. If the laptops only have an HDMI 1.4 connector, the video will be restricted to 30 frames per second.
Can I use DisplayPort and HDMI for 4K support?
Answer: Yes, 4K is supported by both DisplayPort and HDMI connectors. The refresh rates, though, may differ depending on the model. HDMI 2.0, for example, enables 4K at 60 Hz, but HDMI 2.1 raises the refresh rate bar even higher, offering 4K at 120 Hz.
Does a 4K monitor need a graphics card?
Answer: You'll need a strong graphics card to operate and render items on a 4K monitor. You'll be able to play 4K games at higher frame rates and work with 4K material in creative applications quicker with no lag if you have them.
Conclusion
Can I Connect A 1080p Laptop To A 4k Monitor? Yes, you can, but you need to know many other factors. Hence, today in this guide, I talked about everything you need to know about it. When playing video games, viewing movies, rendering videos, or simply for fun, 4k resolution looks fantastic.
As a result, you're not alone in wanting to couple your 1080p laptop with a 4K display. However, you will need to think about frame rates, graphics cards, GPUs, and the HDMI cable version.
As a result, when considering connecting your 1080p laptop to a 4k display, keep all of the variables discussed in this tutorial in mind.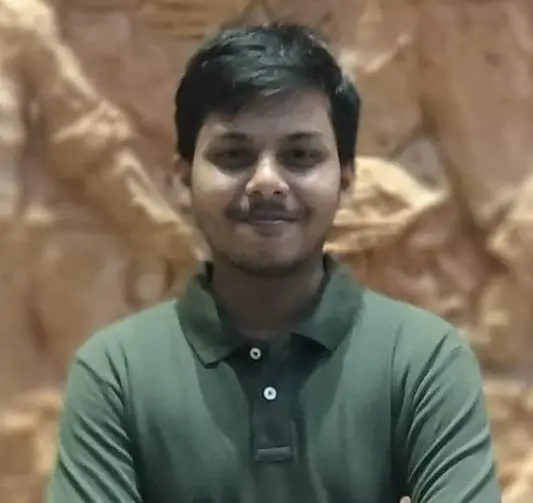 Hello Good People! This is Pavel and Welcome to PC Delight!
I'm an Electronics Engineer by profession with a passion for Gaming & PC builds. When I came up with the idea for PC Delight, it was my goal to share & offer the very best PC building ideas to tech-loving people like myself.
Since my school days, I've been just addicted to gaming & PCs. That leads me to experiment with various ways around the very niche, resulting in great productivity. And I'm here to share those practical experiences. So that next time you start some experiment with your PC builds or struggle to cope with a certain game, I'm here with the solutions. With these philosophies, I started my journey in 2017 and just kept going.