Are you passionate about mobile gaming? If you're not sure whether mobile gaming is even considered a part of professional gaming or if it's just a mode of time pass, we're here to clear out all your confusion.
Well, let's make your day better confirming that a mobile gamer in general and statistically is also considered a gamer. However, the vision of pro gaming is more accepted in the form of PC gaming. And usually, PC pro gamers are much more acknowledged and popular than mobile pro gamers.
But if you're unsure of whether you will be able to become a pro gamer and earn money through mobile gaming, you need to go through the explanations we provided ahead. In this article, we will deliver you a complete idea explaining are mobile gamers considered real gamers and if not, then why.
Who is Considered a Gamer?
Before we get into the debate of whether mobile gamers are real gamers or not, let's talk a little about who is actually considered a gamer. Well, in literal terms, anyone who usually plays a video game often or regularly as a hobby is a gamer.
But if that's the case, then excluding just a few of the population, the maximum number of people having a cellphone would be a gamer. Why? Because most people explore the gaming options on their mobile phones during their leisure to pass time. Certainly, they all are not counted as real gamers.
In a more real sense, a gamer is considered as a person who is devoted to gaming and places video gaming as one of the important parts of their daily life. Moreover, a gamer is ambitious and competitive in the gaming platform and participates or dreams to participate in international gaming tournaments and championships. 
A gamer constantly researches and brainstorms to improve their gaming performance and always stays updated about the game and future tournaments. In short, they take gaming as seriously as their job.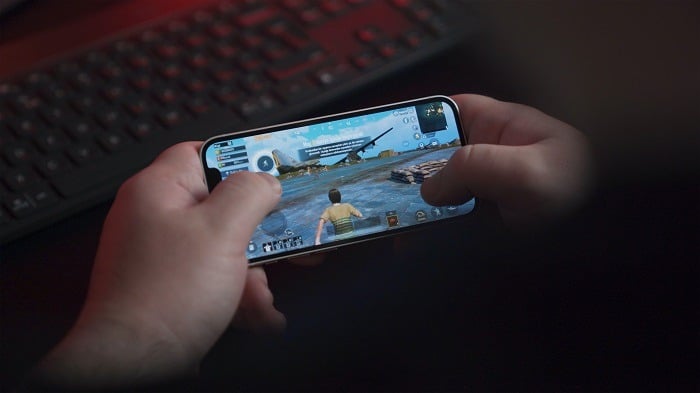 Is Mobile Gaming a Part of eSports?
Let's first have a clear idea about what we call an eSport. eSports are one of the highly competitive and widely accepted games of the gaming industry that are played by multiplayer teams of professional gamers from around the world, with heavy prize pools, and the inclusion of coaches, spectators, sponsors, and commentators.
eSports are quite similar to the concept of field sports but in the world of online video games. Usually, eSports are designed for PC or PlayStation gamers. One of the crucial reasons behind it is that smartphone games have limited controls via the touchscreen operation. So, there is lesser room for the complex controlling operations that are required for eSports.
In a wider sense, a few online mobile games like Arena of Valor, PUBG mobile, and Clash Royale can be considered as a subset of eSports but they are yet to fit the bill with standard eSports and hold a significant place in the eSports market.
Are Mobile Gamers and Computer Gamers on the Same Page?
It very much depends on what you're playing and what level you're at. A professional gamer who is a part of an authorized eSport team will never be on the same page as a mobile gamer.
Because to reach that level, a gamer needs to get involved with complex eSports that host international tournaments with heavy prize pools and compete as a part of a professional eSport team. There are hardly any chances of such hardcore and complex gaming platform and tournaments for gamers in the mobile gaming industry.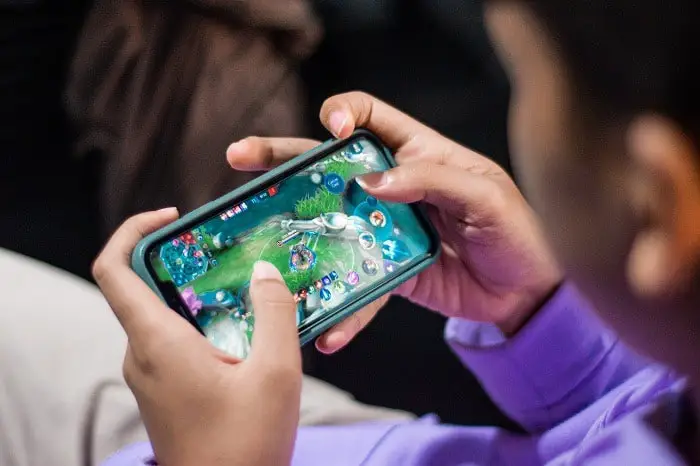 Can You Become a Pro Gamer from Mobile Gaming?
A pro gamer or professional is a gamer who plays games as a profession. They usually earn from different sources by showcasing their gaming talent and competing in various high prized tournaments. A pro gamer is highly ambitious and passionate about gaming and generally dedicates to one particular game that they have the maximum expertise on.
A mobile gamer can also be called a pro gamer when he or she fits all the qualities of a pro gamer. Though the level of professionalism in gaming is much less on the mobile gaming platform compared to PC gaming. A PC gamer has a more stable career as a pro-gamer compared to a mobile gamer.
Are There Any Famous Pro Mobile Gamer?
Well, it's evident that PC gamers and streamers are much more popular and famous worldwide among gamers, gaming enthusiasts, and spectators. Because if there were mobile gamers who are as famous as popular PC gamers with millions of followers like Ninja, PewDiePie, and Dr. DisRespect, wouldn't you already have heard about them.
Since the PC gaming industry is massive and highly prioritized in the eSports business, the popularity and followers of these games and gamers are much more. However, even though mobile gamers aren't that famous, many pro mobile gamers stream on several streaming platforms like Twitch and YouTube and have a decent number of followers too.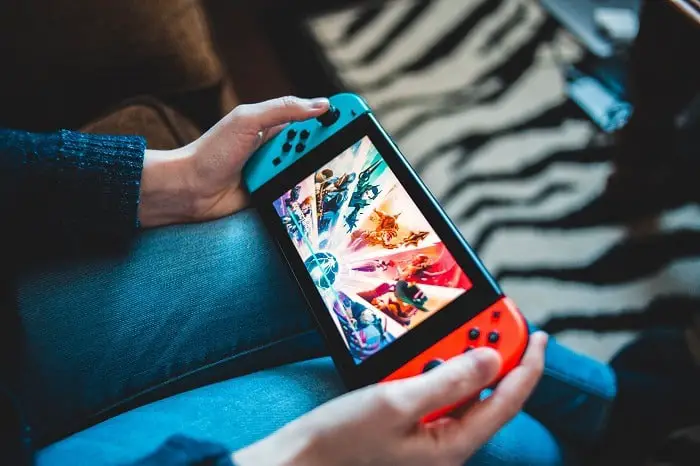 Can Mobile Gaming be a Source of Income?
Yes, a few mobile esports can be a source of earning. However, it requires a lot of dedication and passion for the game. Though not to mention, the amount of money a professional PC gamer can earn from different esports tournaments, a pro mobile gamer earns much lesser than that.
It is not only because the prize money offered by most mobile esports tournaments is comparatively low, but also because mobile gamers have less outreach and connections. A great portion of a pro gamer's earnings comes from sponsors and followers. Since mobile gamers have less outreach and popularity, they also earn less compared to PC gamers.
Some of the highest-earning mobile gamers are enlisted below:
1. paraboy: PUBG mobile (1,052,732.35 US Dollars)
2. Fly: Arena of Valor (989,541.54 US Dollars)
3. Order:  PUBG mobile (948,887.24 US Dollars)
4. Jimmy: PUBG mobile (933,748.35 US Dollars)
5. King: PUBG mobile (769,113.54 US Dollars)
6. Coolboy: PUBG mobile (752,861.98 US Dollars)
7. 1dao: Arena of Valor (710,240.15 US Dollars)
8. Fanfan: Arena of Valor (672,721.52 US Dollars)
9. XiangYu: Arena of Valor (672,721.52 US Dollars)
10.  XiaoPang: Arena of Valor (667,089.89 US Dollars)
What are the Limitations of Mobile Gaming?
One of the main reasons why mobile gaming is not as appreciated and embraced as PC gaming is the undeniable sets of limitations mobile gaming has but PC gaming doesn't. Mobile gaming offers better portability and mobility, and the option of gaming with a small device in the palm of your hand.
However, it lacks several essential factors that set the bar for the PC games much higher for having. Some of such limitations are described below.
Poor Graphics Quality: One of the eye-catching advantages PC games provide but mobile games don't is the top-notch quality of graphics. PC games deliver a livelier experience of gaming to the gamers through their higher than the roof graphic quality. So, that indeed is a miss in the case of mobile gaming.
More Glitches: If you're a mobile gamer, you will be able to relate to it. Mobile gamers face a lot of sudden glitches and lags that ruin their gaming momentum and affect their targeted goal. Even though the number of glitches varies from model to model, it is more prominent in mobile games and is very hardly experienced in PC games.
Touch Sensibility: Not all mobile phones or smartphones have the capability to constantly respond to the fast requirement of gaming commands. Most of the average smartphones are unable to respond adequately to fast gaming operations. However, some South Asian mobile phone models are designed for a better gaming experience with better touch operation. Still, they tend to get slower over time.
Disturbed Mobile Operation: In smartphones, rough and regular gaming often disrupts the smooth operation of other systems and applications. Since the hardware of smartphones is still evolving and yet to reach the level of computers, the harmony between gaming, and other mobile operations is not as smooth as it is in PC and gaming laptops.
Lack of Feasible Control Options: Since smartphones don't key like PC and are required to be operated by touching the screen, it limits the control options while complex gaming. Such as, in PC games like League of Legends, there is the inclusion of different keys for various functions. In mobile games, due to the lack of these complex control options, the gaming level is limited.
How Popular is Mobile Gaming Compared to Computer Gaming?
When the matter of pro gaming is kept aside, mobile gaming has a much larger market compared to computer gaming. And why not? Just think about it, how many people in the world have a PC or a gaming laptop in their home. But more than 80% population of the present world own a mobile phone and more than 50% of them are more or less involved in mobile gaming.
And that is why the mobile gaming demographics are almost double compared to computer gaming. Even though computer gaming owns the pro gaming and eSports market, mobile gaming has a much larger spot in the overall gaming market. Now let's take a look at which portion of the population is more involved with mobile gaming.
Male vs. Female
In terms of mobile gaming, it has seemed to be more popular among females than males. Some statistics reveal that 66% of men population is involved with mobile gaming, while the figure is about 70% in the female population. Moreover, not only females are more into mobile gaming, but they also spend about 25% more time than males in mobile gaming.
Youngsters vs. Adults
One of the surprising revelations of the mobile gaming demographic is that keeping aside mobile eSports, other small and simple mobile games have seemed to be more popular among the adults or parents of a household than the youngsters and children.
That is, it has been observed that over 61% of mobile gamers were more than 25 years old, while the figure is less than 15% among children and teenagers. One of the major reasons behind that can be the smaller access and ownership to mobile phones among children and teenagers worldwide compared to adults.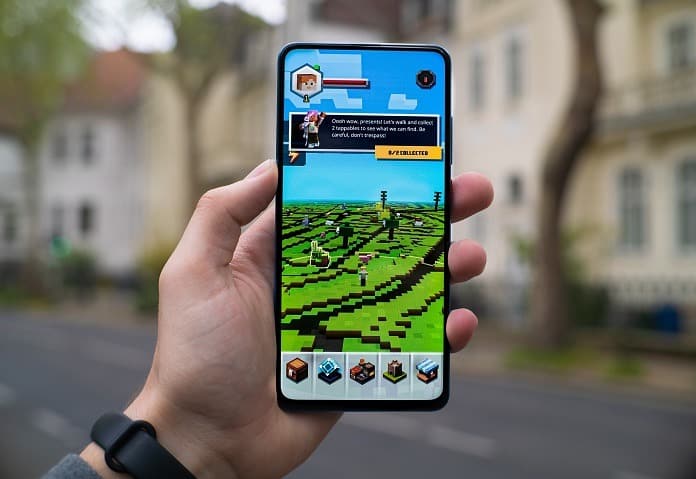 What Are the Most Popular Mobile Games?
Mobile gaming includes both mobile eSports and average built-in mobile or online games. We have already portrayed the fact that in terms of mobile gaming, the esports market holds a very limited spot, whereas other games have more popularity. Some of the most popular mobile games include the following:
– Among Us (Most downloaded mobile game)
– Casino and card games (Longest average time per session on mobile)
– Candy Crush Saga (Highest earning mobile game)
What are the Most Popular Mobile eSports?
Though mobile eSports is still at the amateur level of the eSports market, some mobile eSport games are gradually paving their way towards a stable spot in the eSports industry. Some of the most popular among them are the following:
– Arena of Valor (10 billion US Dollars)
– Mobile Legends (4 billion US Dollars)
– PUGB mobile (2.6 billion US Dollars)
– Clash Royale (294 million US Dollars)
– Vainglory (58.2 million US Dollars)
The Future of Mobile Gaming
As we already mentioned, smartphone technology and software features are still evolving. And in recent years, gaming has been a considering factor in the manufacture of smartphones due to its rising popularity among smartphone users.
Therefore, the day is not far when smartphone technology will overcome its shortcomings and make a stable spot in the eSports industry. However, reaching the level of PC gaming is still an uncertain and tough spot to achieve.
Final Words
So, let's get back to the question we started with, "Are mobile gamers considered real gamers?" Of course, they do. Even though many popular PC gamers refuse to recognize them as gamers, that doesn't change the fact that mobile gamers are a significant part of the overall gaming industry.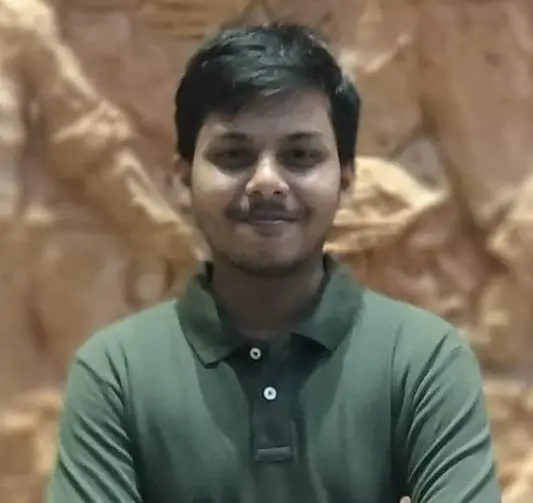 Hello Good People! This is Pavel and Welcome to PC Delight!
I'm an Electronics Engineer by profession with a passion for Gaming & PC builds. When I came up with the idea for PC Delight, it was my goal to share & offer the very best PC building ideas to tech-loving people like myself.
Since my school days, I've been just addicted to gaming & PCs. That leads me to experiment with various ways around the very niche, resulting in great productivity. And I'm here to share those practical experiences. So that next time you start some experiment with your PC builds or struggle to cope with a certain game, I'm here with the solutions. With these philosophies, I started my journey in 2017 and just kept going.