LG monitors have made a name for themselves over the years. A trusted brand with multiple models, LG is easily one of the first names to come to our minds when buying monitors for the home or office space. 
But that does not mean it does not come with its own share of problems. So while we love these monitors from LG, sometimes small issues can arise (which does with all other brands, too, mind you).
The issue we will be discussing today is specifically audio. Sometimes, users find that their monitors have lost their sound. This can happen for many reasons, and so they also come with many solutions. 
Keep on reading to find out why LG monitors can have the no sound problem and what potential fixes there are that we can do right at home!
Causes And Solutions of LG Monitor Sound Loss
There are many possible reasons why we might be facing this problem. Let us take a look at some of these reasons, followed by why they happen, and, most importantly – how we can solve them.  
No Built-in Speakers
While this seems like such an obvious reason, in many cases, this is it. Our monitor simply does not have any speakers built-in, which is why we cannot hear anything. 
For this, we must first check if the monitor does or does not have speakers. If they do, great! Then, we move on to the next step because this is not the issue. But, if they do not, we know our problem. 
There is a straightforward way to check whether the monitor comes with speakers. For this, we have to cross-check the monitor's model number (found at the back or bottom of the monitor) with the LG monitor manual lookup. 
Here, we have to look for the product specifications and find details under the Audio Output section. 
This will tell us whether the monitor does or does not have speakers. This will also tell us whether or not the monitor has an audio output. In most cases, it will have either one. 
But we have to be careful not to mistake an audio output for a speaker, as this simply means we can plug in speakers or earphones. 
Audio Source
Another reason might be that your LG monitor does have built-in speakers. Still, the right audio source has not been selected, or the wrong one has been selected as default. 
To solve this, we have to select the correct audio source, a relatively simple step. 
On the bottom right corner of the monitor, there is a volume icon. For some, it is in the application tray. For others, we have to click on the arrow to pop up.
Over here, we will be able to see all the audio sources that are available to us. This means we can see and select what we want, whether we use an external speaker, an earphone, or the monitor's audio. 
In this case, we know what we want – the monitor's audio. So that is the one we select which will solve the problem. 
Volume Settings 
This might be a little embarrassing to admit, but we have all been there. Sometimes the problem really even isn't a problem. Sometimes, we have simply forgotten to turn up the volume. 
You might be wondering why we are even talking about this. But, trust us. As the most obvious solution, this often gets overlooked. Never hurts to check!
So we will first check if we have accidentally put our monitor on mute or turned the volume down. 
We can do this using the joystick button at the bottom of the monitor, moving it from side to side. This will pop open the volume indicator on the monitor, using which we can increase the sound levels. 
PC Settings
This is often the root cause for users using multiple audio settings. However, sometimes we forget to correct or change the settings or have the wrong ones on. 
All we have to do here is increase the volume settings. 
To fix this, we need to make our way into sound settings. So we must right-click the volume icon in the bottom right corner and click on "Sound Settings."
After going to the Sound Settings page, we will find the Master volume. If this has been muted for any reason, we must change that. 
If not, we have to right-click the volume icon once more to go to "Volume Mixer." Here, we have to check if this has been set to mute. If it has, we have to bring up the level.
Loudness Equalization
This is a feature that is automatically controlled on PCs that have the Windows 10 operating system, or one higher. As the name suggests, this is an equalization setting. So when the media volume is too high, it tones it down, and vice versa. 
We have to ensure that this feature has been enabled. With this, all media files with high sounds will be toned down. And all media files with low volumes will be amplified – which is what we are looking for. 
For everyone who does not know how to do this, follow these simple steps:
Start by going to the control panel. If you cannot find it, search for it in the search bar. 
In the control panel go to the Sound option.
Over here, there will be many devices. Double click on the one you want to use. 
Now, we move to the Enhancements tab and enable the Loudness Equalization feature by clicking OK.
Audio Cable 
When all else fails, check the cable! If none of the above created the problem, the place we have not yet checked is the cable. 
Regarding LG monitors with built-in speakers, the audio cable will be connected through either the DisplayPort or the HDMI cable. In addition, there will be an audio jack cable for the LG monitors that support audio output but don't have built-in speakers.
We must start by ensuring the cable is connected to the correct ports. How firm the connection is also matters since loose wires mean the connection is not well secured and can cause a bad or even no sound. 
Another reason could be that the cable has gotten damaged somehow. This could be minor damages to frayed wires or significant cuts. 
Lastly, what we can do for a complete check is to replace the wire altogether. Or even try one out to see if it makes any difference to the sound. 
If you are currently using an HDMI cable, then you can try to swap that out with a VGA cable instead to see how that works. If it works, then we have found the source of our problem. 
To fix this, replace the old cable with a new one, and you should be good to go!
Incompatible Audio Driver
Sometimes the problem arises because we have changed our hardware but have not installed the correct driver. For example, this can happen if we have PCs that do not run on plug-and-play and have to install the correct driver to function. 
We can start by checking the current sound driver's functionality. For this, we have to go to the Control Panel, select Device Manager, and then select Sound, Video, and Game Controllers. Here we have to double click, which will show us the status of the sound driver.
Here, we will update the driver, which can solve this sound problem. Once updated, we have to allow the PC to restart independently. After all of this is done, we can now check to see whether the sound problem has been resolved. 
BIOS Audio Settings
If the audio setting has been disabled from the BIOS, that can be why we do not hear any sounds. This often happens because we skip steps during the setup process of a new PC.
If this is the case, we have to enable this function from the BIOS. To do this, we must press the ESC button when the PC starts. And over here, we have to enable the audio setting. Once done, we can go back to check whether or not the audio problem has been resolved. 
What To Do When Nothing Has Worked?
All of the steps above are possible problems and their solutions. However, that does not mean that there cannot be more problems. Everything listed above is simply the ones we can do at home by ourselves.
If these have not worked, then the problem is definitely elsewhere, and we have to take the monitor to a tech store that can then take a deeper look at it to find the core problem.
Final Words
Not having audio with a monitor can be as frustrating as it gets. But, there are always solutions. Because there can be many reasons for this, we recommend that you start with our first point and keep moving if they do not work out. 
Be it through one of these DIY solutions or through a professional, there surely are many solutions out there that will get the issue fixed!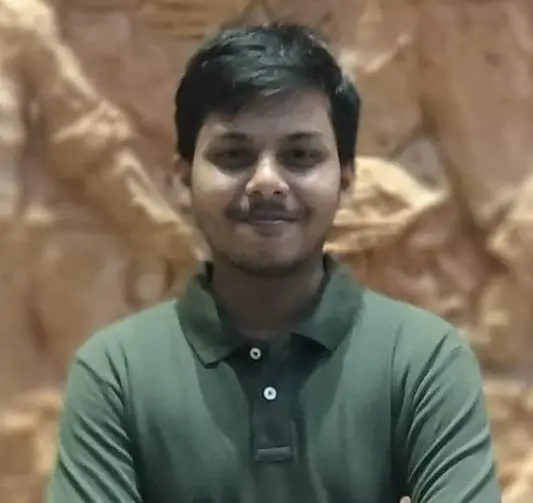 Hello Good People! This is Pavel and Welcome to PC Delight!
I'm an Electronics Engineer by profession with a passion for Gaming & PC builds. When I came up with the idea for PC Delight, it was my goal to share & offer the very best PC building ideas to tech-loving people like myself.
Since my school days, I've been just addicted to gaming & PCs. That leads me to experiment with various ways around the very niche, resulting in great productivity. And I'm here to share those practical experiences. So that next time you start some experiment with your PC builds or struggle to cope with a certain game, I'm here with the solutions. With these philosophies, I started my journey in 2017 and just kept going.